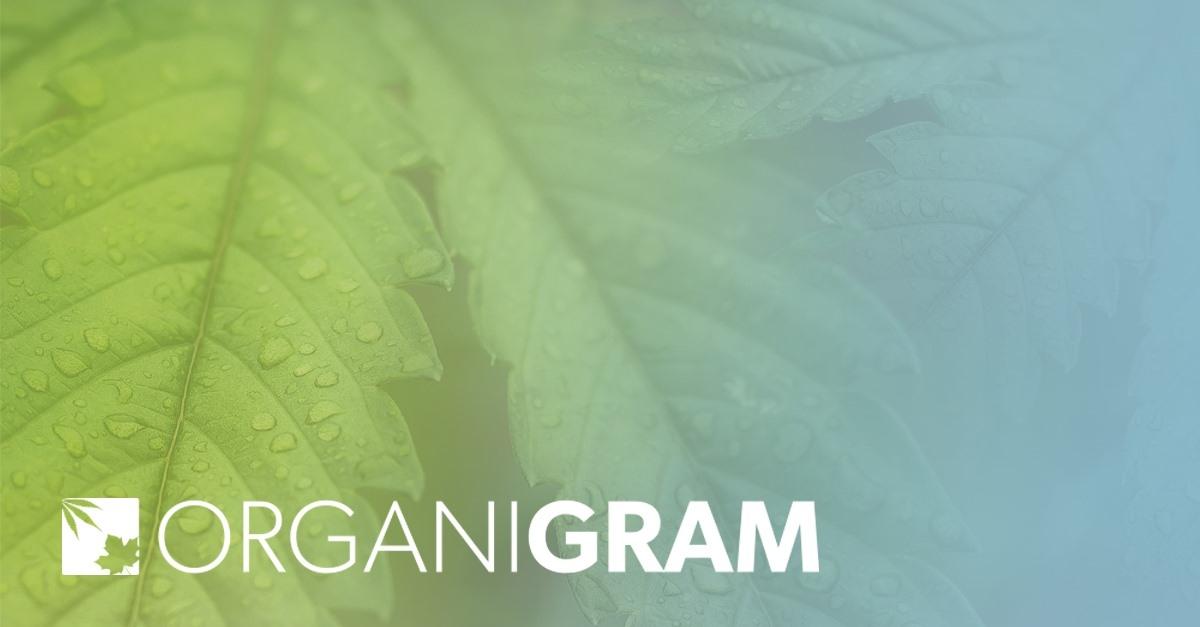 Why OrganiGram (OGI) Stock Is So Expensive Right Now
OrganiGram Holdings (OGI) stock is up 2.3 percent in the pre-market trading session on April 6. The stock is up after the company announced that it acquired The Edibles & Infusions. The stock has gained 162 percent YTD and 103 percent over the last year. What's the forecast for OGI stock in 2021? Is it a good investment or should investors stay away?
Article continues below advertisement
Founded in 2010, OrganiGram engages in the production and sale of marijuana and marijuana-derived products. The company's brands include Adult Recreational and Medical.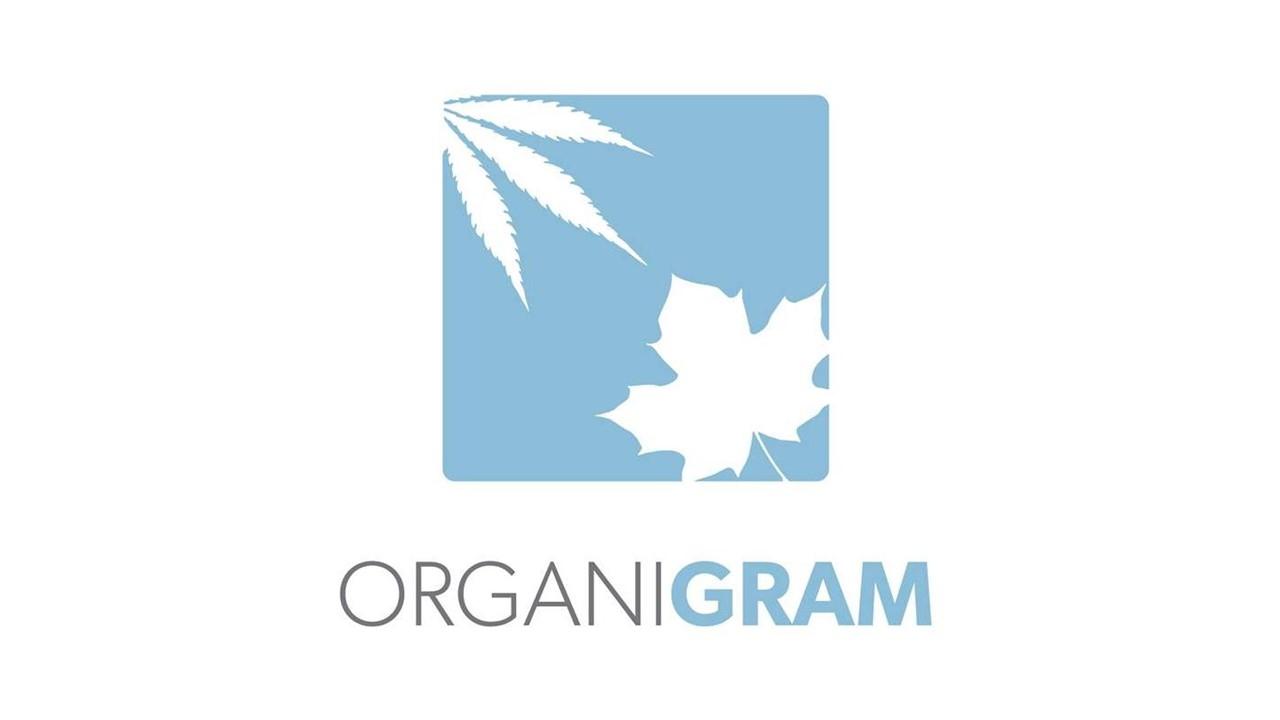 Article continues below advertisement
OrganiGram (OGI) stock news
On April 6, OrganiGram acquired The Edibles & Infusions (EIC) in a stock deal for 35 million Canadian dollars. The marijuana manufacturer is looking forward to tapping the rising demand for marijuana-based soft chews and edibles. The transaction broadens OrganiGram's product portfolio and provides an operational footprint in Western Canada. OrganiGram expects to report the first sales of EIC manufactured soft chews in the fourth quarter of fiscal 2021.
In March, OrganiGram entered into a strategic research and development partnership with British American Tobacco (BATS). A subsidiary of BATS acquired a 20 percent stake in OrganiGram for about $174 million. The company plans to diversify beyond its core tobacco business.
Article continues below advertisement
OrganiGram's Q2 2021 earnings results
OrganiGram is expected to report its results for the second quarter of fiscal 2021 (quarter ended on Feb. 28) on April 13 before the markets open. The marijuana company has scheduled an earnings conference call to discuss the results with investors on the same day at 8:00 a.m. ET.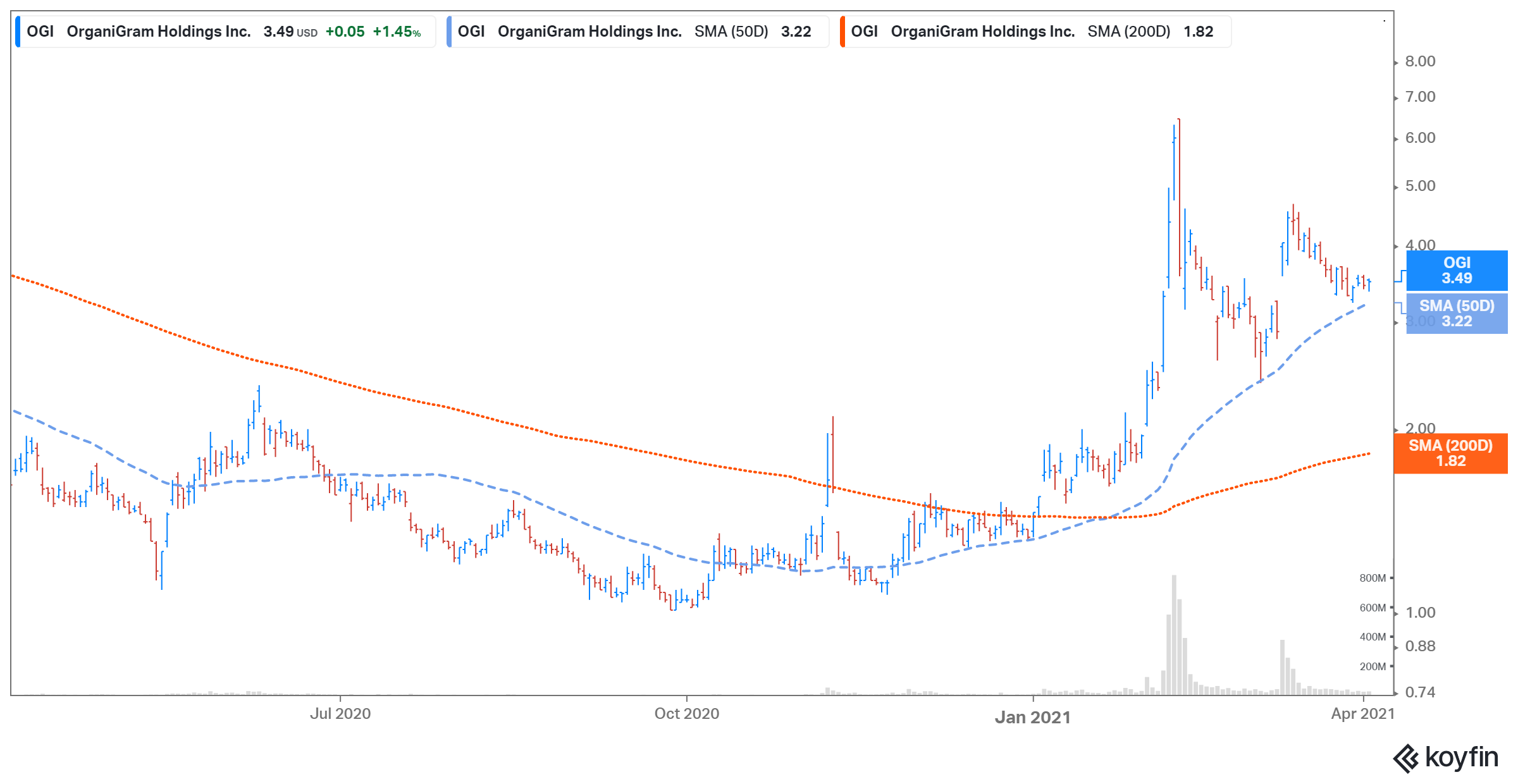 Article continues below advertisement
In the second quarter, Wall Street analysts expect OrganiGram to post sales of 20.2 million Canadian dollars, which would be 13 percent lower than 23.2 million Canadian dollars in sales in the second quarter of fiscal 2020. Analysts also expect OrganiGram to post an adjusted EPS of -0.03 Canadian dollars in the second quarter, which is in line with the same quarter a year ago.
OrganiGram's stock price forecast
According to estimates compiled by MarketBeat, analysts' consensus target price is $4.35 for OrganiGram stock, which is 24.6 percent above its current price. Among the 11 analysts tracking OrganiGram, four recommend a buy, six recommend a hold, and one recommends a sell. The highest target price of $6 is 71.9 percent above the stock's current price, while the lowest target price of $2 is 42.7 percent below the stock's current price.
Article continues below advertisement
OrganiGram's valuation
OrganiGram's NTM EV-to-sales multiple is 12.3x. In comparison, Curaleaf, Aurora Cannabis, and Aphria have NTM EV-to-sales multiples of 8.7x, 7.4x, and 9.9x, respectively. From a valuation perspective, OrganiGram stock looks expensive compared to the other marijuana companies.
OrganiGram stock is a risky investment.
I don't think that investors should rush to buy OrganiGram stock due to its lack of growth. Last year, the company introduced innovative new marijuana products, but investors are still waiting on their benefits. As a result, OrganiGram stock looks like a risky investment until management demonstrates that the net revenue is actually increasing and expenses are declining.
In the first quarter of fiscal 2021, OrganiGram's total net revenue declined by 23 percent YoY, while the selling, general, and administrative (SG&A) expenses increased by 18 percent. If the sales growth slows down sequentially in 2021, investors could have a problem on their hands.