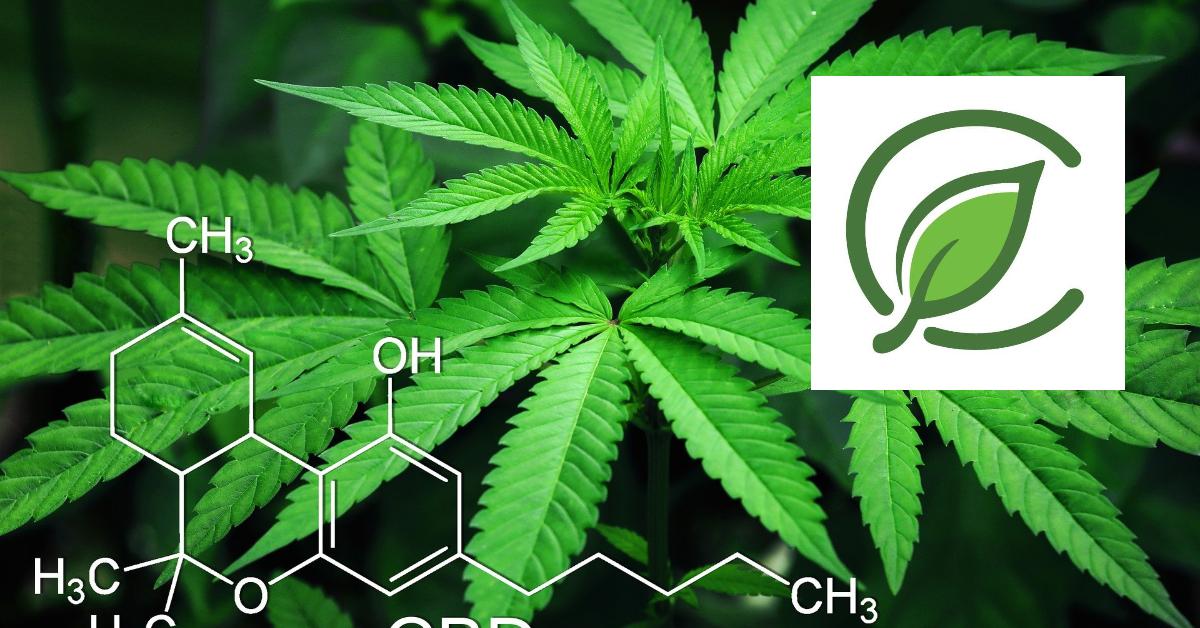 Curaleaf Takes On Tilray and Aphria in the Race To Be the Biggest Cannabis Company
While cannabis stocks Tilray (TLRY) and Aphria (APHA) have been extremely volatile, Curaleaf (CURLF) has risen steadily. The stock has risen 18 percent year-to-date and 188 percent over the last year. What's the forecast for CURLF stock in 2021? Will its uptrend continue?
Article continues below advertisement
There has been a lot of consolidation in the cannabis industry, where most players are seeing losses. In Dec. 2020, Aphria and Tilray announced a merger that will create the largest cannabis company based on pro forma revenue, dethroning Curaleaf.
Curaleaf to expand in Europe with proposed EMMAC acquisition
However, Curaleaf is set to expand into Europe with its proposed acquisition of EMMAC Life Sciences. Curaleaf plans to pay around $285 million to acquire EMMAC, Europe's biggest independent vertically integrated marijuana company.
Article continues below advertisement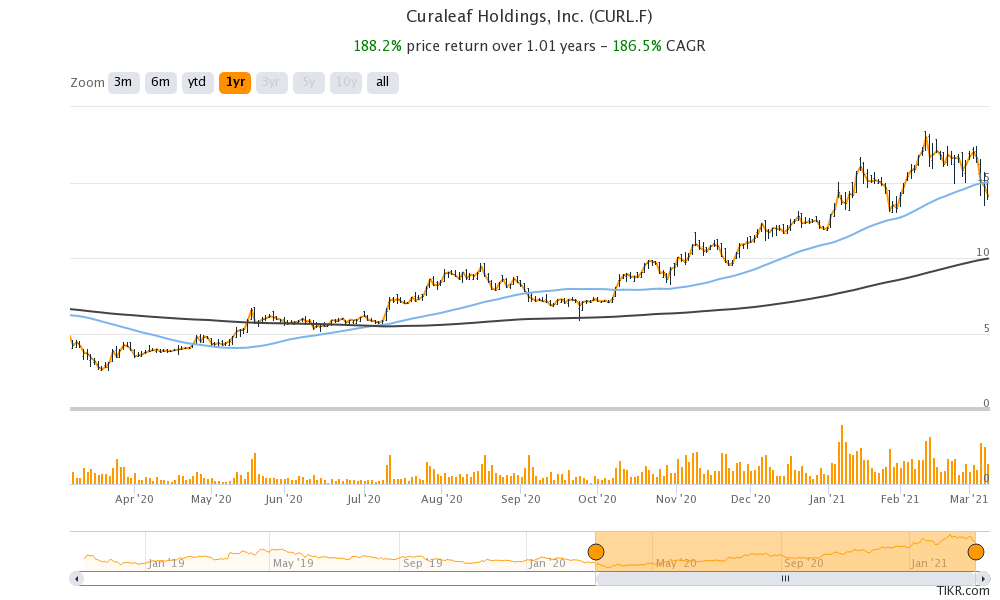 When they announced their merger, Tilray and Aphria stated that their merged entity had proforma revenue of $685 million in the last 12 months. Curaleaf reported total revenue of $626.6 in fiscal 2020.
Article continues below advertisement
The largest company by market capitalization, Curaleaf will also have the highest revenue in the cannabis industry after its EMMAC acquisition. This year, Curaleaf is expected to report revenue above $1 billion, which would make it the first cannabis company to do so.
Article continues below advertisement
International expansion to benefit Curaleaf
One of the key benefits of the TLRY-APHA merger is the combined entity's geographical reach. Tilray has a good footprint in the European market, which would give the new entity (set to trade under the "TLRY" ticker symbol) diversified operations across North America and Europe. With its acquisition of EMMAC, CURLF will also be a geographically diversified company. Such consolidation also typically offers economies of scale, which should further improve Curaleaf's earnings.
CURLF's stock forecast
According to MarketBeat, analysts' average price target for CURLF stock is $22.61. That figure implies a 38 percent premium over its current price. The stock is currently trading only slightly above analysts' lowest price target of $16. Their highest price target of $32.25 for CURLF implies a 97 percent upside over the next 12 months.
Article continues below advertisement
Analysts have become more favorable toward CURLF stock this year. Earlier this month, BTIG Research initiated coverage of the stock with a "buy" rating. In Feb. 2021, Stifel Nicholas raised the stock's target price from $23 to a Wall Street high of $32.25.
Article continues below advertisement
Canaccord Genuity, Roth Capital, Cantor Fitzgerald, and Needham have also raised CURLF's target price in 2021. Over the last six months, analysts have almost doubled their target price for the stock. Analysts turned positive on marijuana companies after Joe Biden's victory in the 2020 presidential election raised hopes of marijuana becoming legal on the federal level.
Should you buy CURLF stock?
CURLF stock's NTM (next-12 month) EV-to-sales multiple of 9.1x and its NTM EV-to-EBITDA multiple of 35x look attractive. CURLF also has healthy financials—in fiscal 2020, its adjusted EBITDA rose 456 percent year-over-year to $144.1 million.
Article continues below advertisement
Furthermore, the company's EBITDA margins were 23 percent of its total revenue, which looks strong against many other cannabis companies' negative EBITDA. Curaleaf's revenue is also growing quickly. The company's total revenue increased 184 percent in fiscal 2020, and analysts expect it to more than double in fiscal 2021.
And these estimates don't even factor in the incremental revenue from the EMMAC acquisition. Overall, CURLF looks like a good stock to buy, in spite of its climb over the last year.