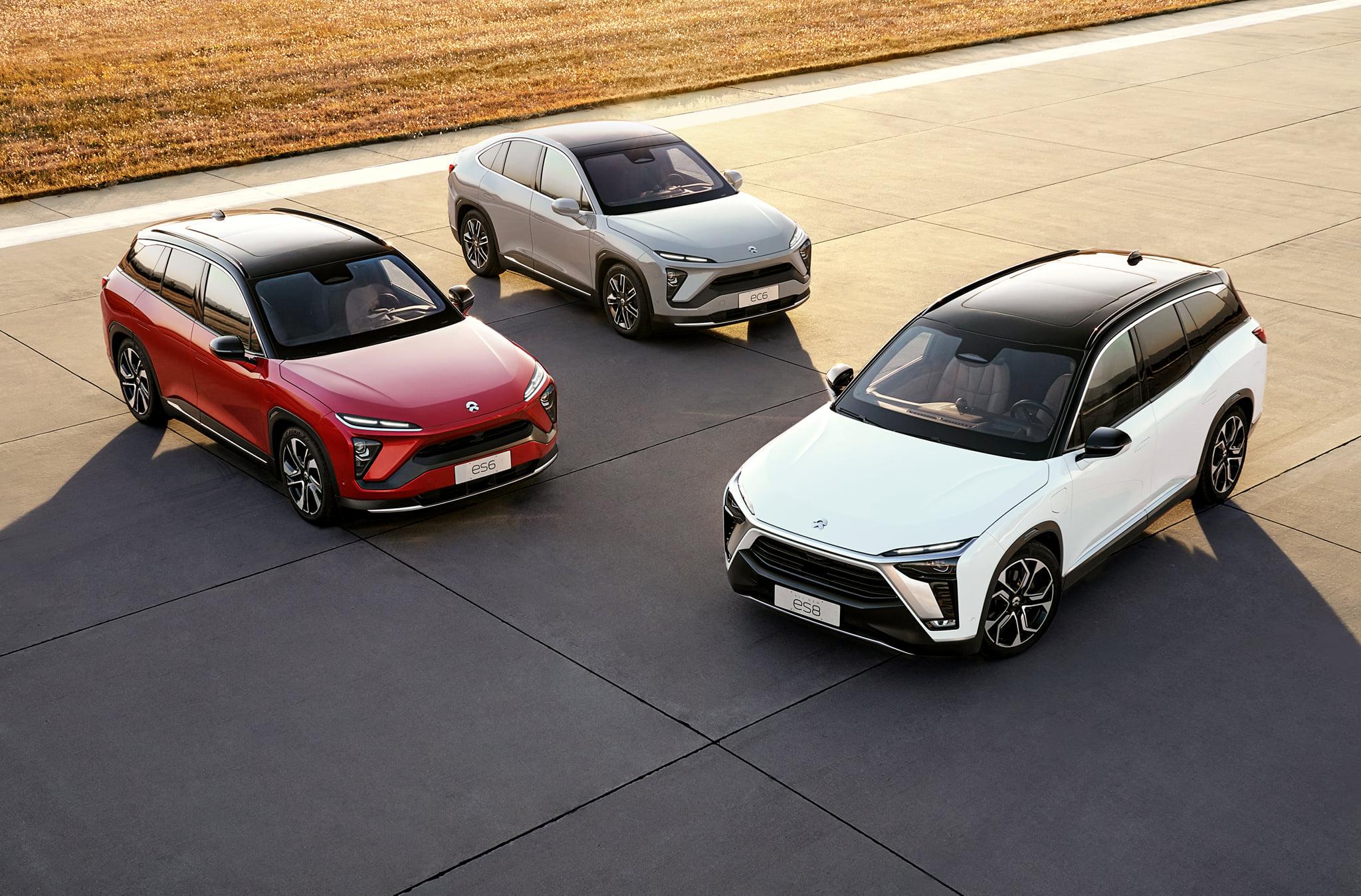 Has NIO Stock Become Undervalued After the Latest Dip?
NIO stock has dropped by about 20 percent YTD. While investors were rushing to buy growth stocks and especially EV stocks in 2020, they have now become hesitant of the soaring valuations. After the recent plunge, is NIO stock undervalued?
Article continues below advertisement
Not just NIO, many EV names, including Chinese EV stocks, have also fallen lately. However, that doesn't mean that all of these stocks have become undervalued. The recent correction was long overdue in the run-up EV sector.
Why NIO stock has dropped.
NIO stock has seen a decline of nearly 20 percent YTD and 37 percent from the 52-week high it hit in February. After a very strong 2020, NIO's valuation soared to high levels. The shift in investor sentiment due to changing macroeconomic landscape led to a sell-off in growth stocks, which has weighed on NIO as well. The global chip shortage has also been hurting NIO and other automakers. The company has announced a five-day halt to production, which has impacted its deliveries as well.
Article continues below advertisement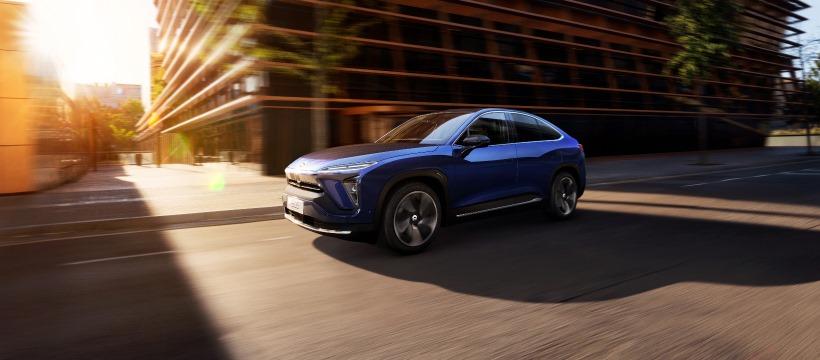 The ongoing U.S.-China tensions are also impacting Chinese stocks. The SEC has started enforcing the Holding Foreign Companies Accountable Act, which could lead to foreign companies getting delisted under some circumstances.
Article continues below advertisement
Is NIO stock undervalued?
After the decline in NIO's stock price, is the stock undervalued? We'll need to see NIO's historical valuation multiples and peers' valuation multiples to gauge if undervaluation really exists.
According to TIKR, NIO's NTM EV-to-revenue multiple was trading at just 2.8x in March last year. This was around the same time that the company's prospects were at the trough given how fast it was running out of liquidity. NIO was on the brink of bankruptcy before the Hefei government invested in it and provided a lifeline. Things started improving and NIO's multiple jumped to 5.0x in June. The company reported a few months of strong sales and some analysts started turning around.
Article continues below advertisement
In September, the multiple jumped to 10.4x. This was after the company announced its potential international foray, formally announced BaaS (battery-as-a-service), and reported positive gross margins for the first time ever. Things took a euphoric turn by December and the stock traded at 22.2x its NTM revenues. This was probably the time that the stock's valuation started looking very rich as the momentum and fear of missing out took over. The scenario has cooled down a bit and currently the multiple is 17.2x.
While NIO's future growth prospects have remained strong or even got better (solid delivery numbers, unveiling of a sedan), its multiple has declined by 23 percent from December. While not undervalued, the multiple has come more in line with its fundamentals.
Article continues below advertisement
Compared to NIO, Tesla is trading at the multiple of 13.1x. While Tesla is much bigger than NIO, NIO's growth prospects are as strong as Tesla. In fact, in China, NIO could grow more due to the homegrown advantage and support from the Chinese government.
NIO versus Xpeng valuation
Xpeng and Li Auto are trading at NTM EV-to-revenue multiples of 11.1x and 6.5x, respectively. Due to NIO's unique advantages like the potential from BaaS and upcoming international expansion and profitability visibility, NIO deserves to trade at a higher valuation than XPEV and LI.
Article continues below advertisement
On the basis of valuation per car sold, NIO is trading at EV per car sold (2020) of $1,328 compared to $876 and $576 for XPEV and Li, respectively. It isn't really prudent to value these high growth stocks based on a per car sold basis since there are many other things in the equation that will drive their future growth, like assets, factories, and patents, etc. Last year's output isn't very valuable to assess the future growth. It's just used to glance at the valuation of these companies compared to their size in terms of output.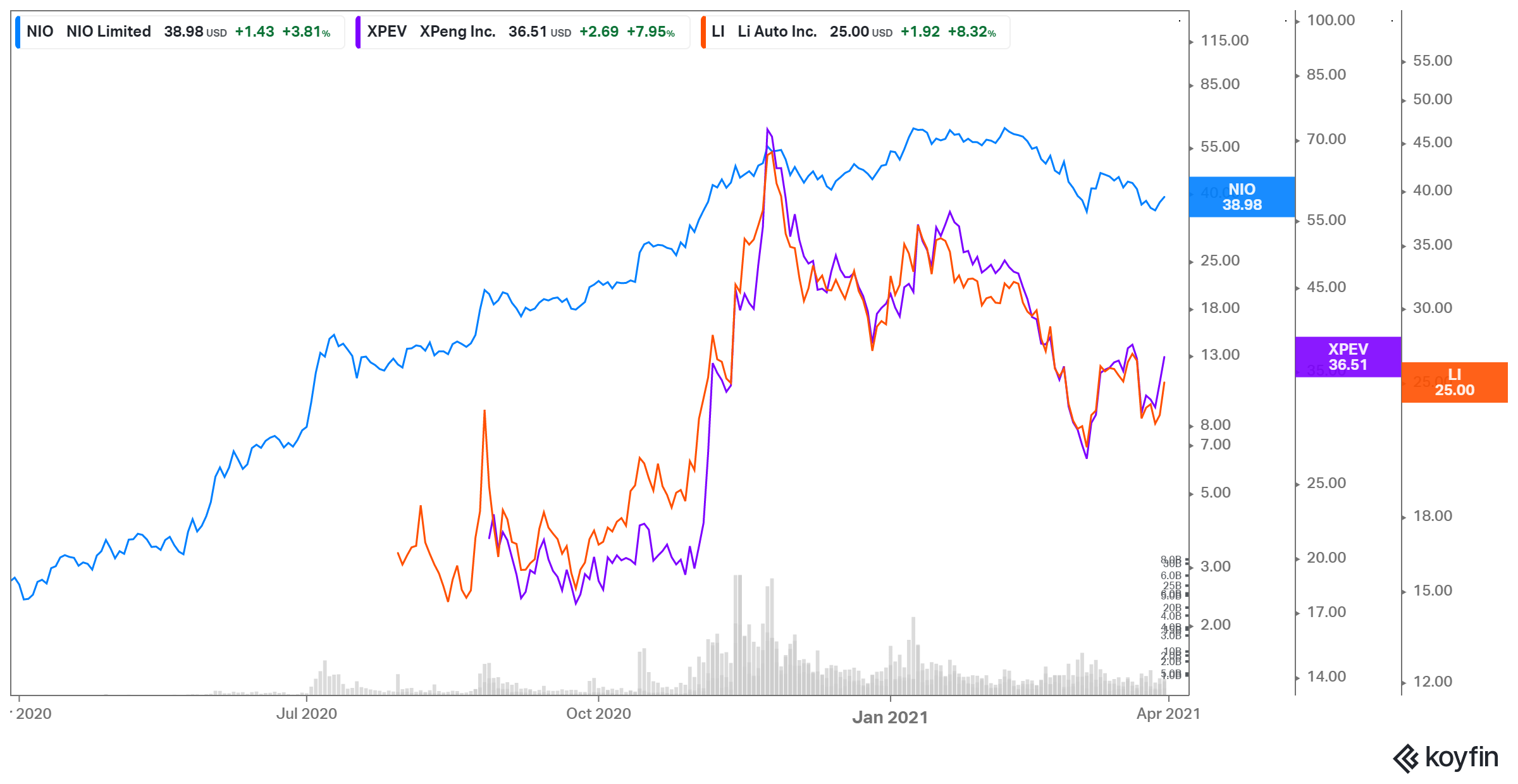 Article continues below advertisement
NIO stock and the $100 target
At the beginning of the year, one question was on everybody's mind. However, after the recent plunge, the $100 target seems to be getting out of reach for the company. Most of the latest developments aren't specific to the company. There might still be a chance that NIO stock could reach this level sometime, if not in 2021. For NIO to reach $100, its stock has to rise nearly 150 percent from the current levels. Looking at its ascent of more than 1,100 percent. this number looks very much achievable but here's the catch.