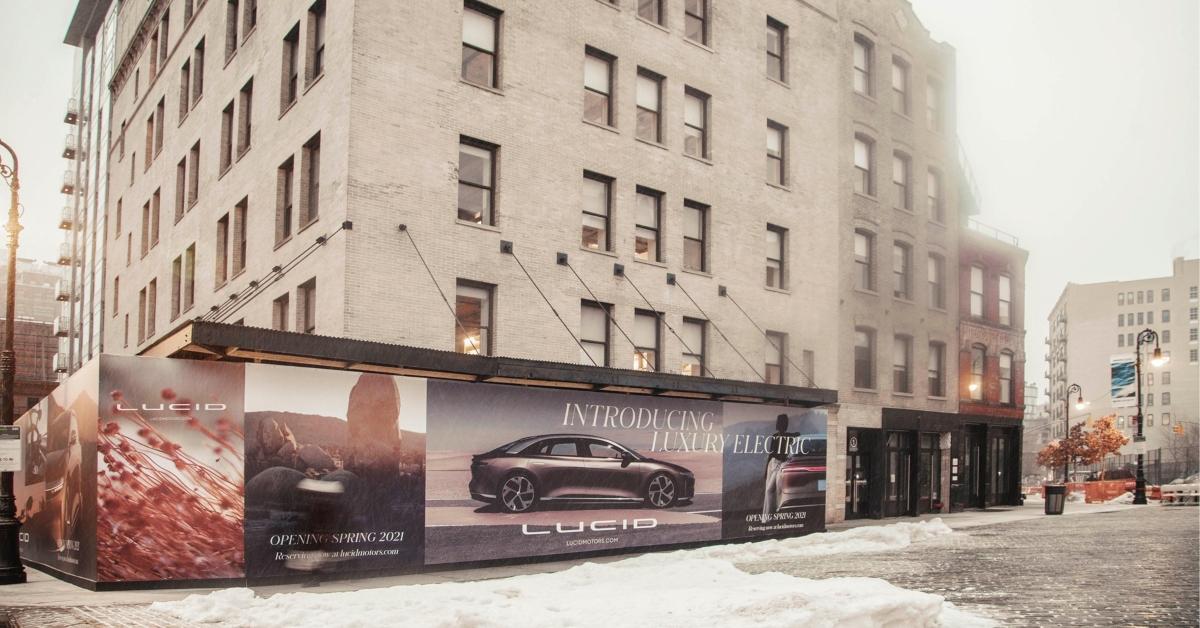 Lucid Motors Paves the Way in the EV Market, Looks Like a Buy
Luxury EV (electric vehicle) maker Lucid Motors is planning to go public through a reverse merger with a blank-check company Churchill Capital Corp IV (CCIV). On Feb. 22, the two companies announced a definitive merger agreement. So, is Lucid Motors stock a good buy?
Article continues below advertisement
Investors had been anticipating a CCIV-Lucid deal since Jan. 2021, and at one point, CCIV stock surged to $64.86. However, the stock has been falling since the merger announcement. Now, CCIV stock is down more than 62 percent from its 52-week high. On Mar. 3, CCIV stock fell by 12.9 percent to close at $24.20.
Why has CCIV stock fallen after the merger news?
CCIV skyrocketed roughly 500 percent between Oct. 2020 and Feb. 18 on rumors of the deal with Lucid. However, the stock plunged after the merger was officially announced on Feb. 22, possibly because the deal valued Lucid Motors at a massive premium.
Article continues below advertisement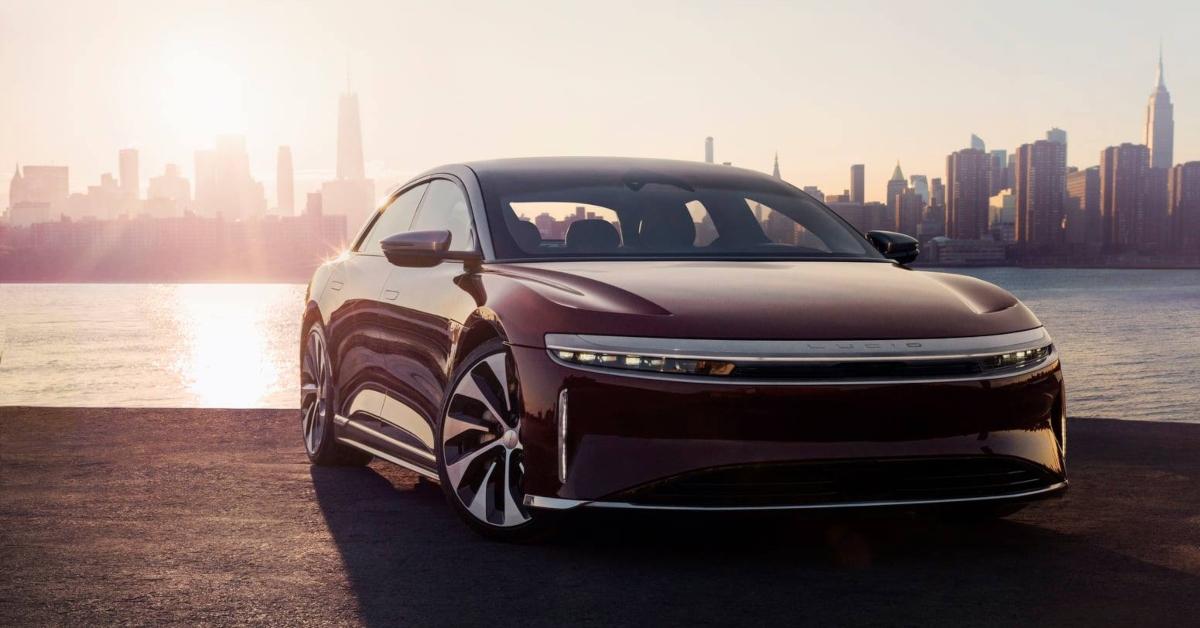 CCIV valued Lucid at $24 billion, a higher valuation than would be expected from a company that hasn't yet delivered its first vehicle. Investors were expecting a valuation of about $15 billion for Lucid. A broader sell-off among EV stocks over the last few weeks also seems to be impacting CCIV stock as well.
Article continues below advertisement
When will Lucid Motors deliver its first car?
Lucid Motors completed the first construction phase of its Arizona factory in Dec. 2020, and expects to begin producing the fully electric Lucid Air in the second half of 2021. With its price starting at $69,900, the Lucid Air has a maximum projected range of 517 miles and 1,080 horsepower.
Article continues below advertisement
The first phase of the Arizona factory will be able to make up to 34,000 units per year. The company is also building a second phase, which will have a capacity of 90,000 units each year. Lucid said that, at full capacity, the company could produce 365,000 EVs per year.
Lucid Motors' valuation looks attractive
Article continues below advertisement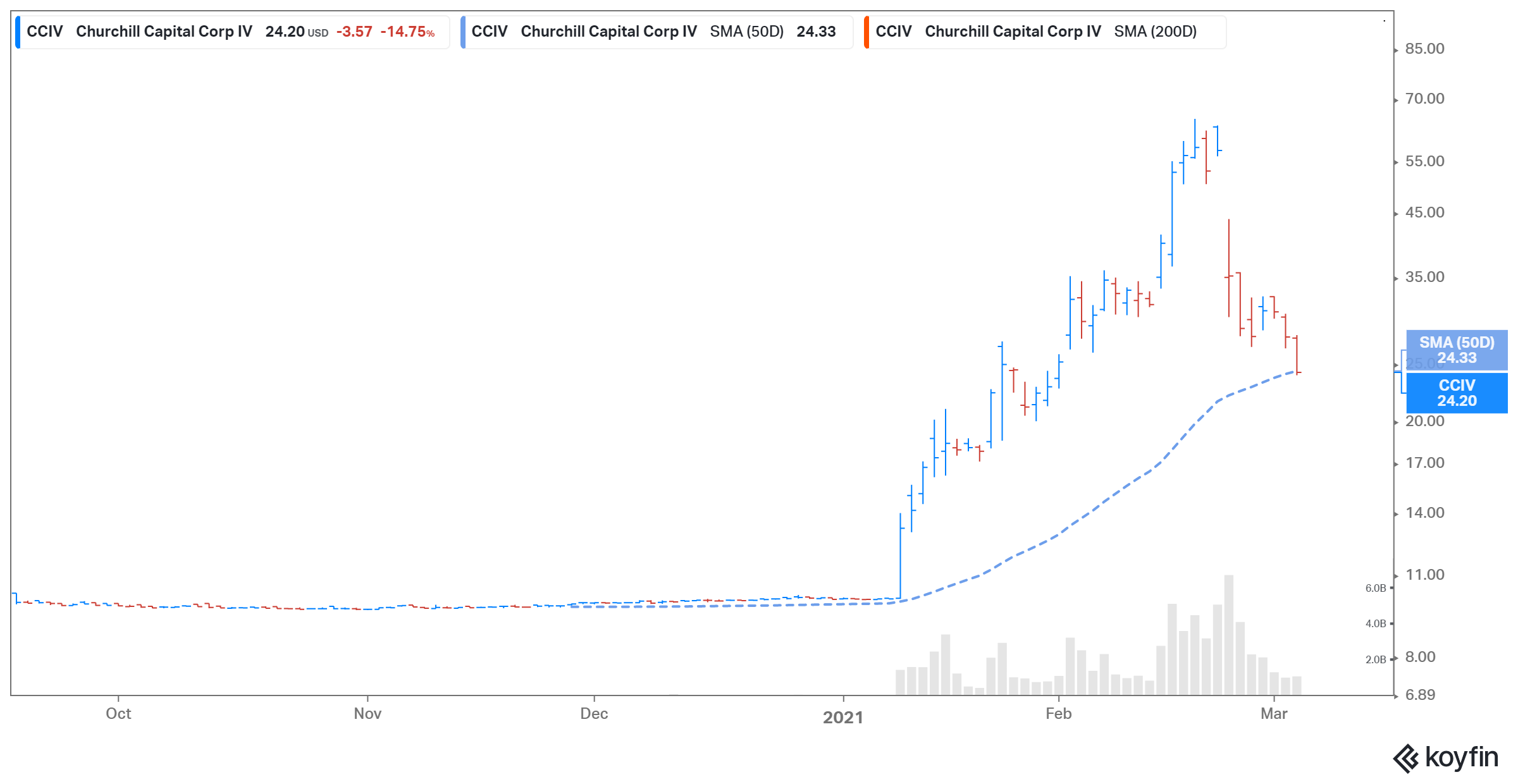 What's the outlook for Lucid Motors?
Lucid Motors plans to sell 20,157 units in 2022, and forecasts to deliver 251,281 units in 2026. The company also expects to generate sales of $2.2 billion in 2022, and forecasts its sales growing by 149 percent in 2023 and 79 percent in 2024. Lucid expects to turn EBITDA- and free cash flow–positive in 2024 and 2025, respectively.
Lucid Motors is a good stock to buy
Lucid Motors looks like a good bet based on the EV market's outlook. By 2030, the company plans to produce over 500,000 units each year, which represents 4 percent of 2030's estimated total addressable market of 15 million units. The Biden administration's policies are also set to boost the EV space. However, investors shouldn't rush to buy the stock, as the company is still in the beginning stages of manufacturing its first car.