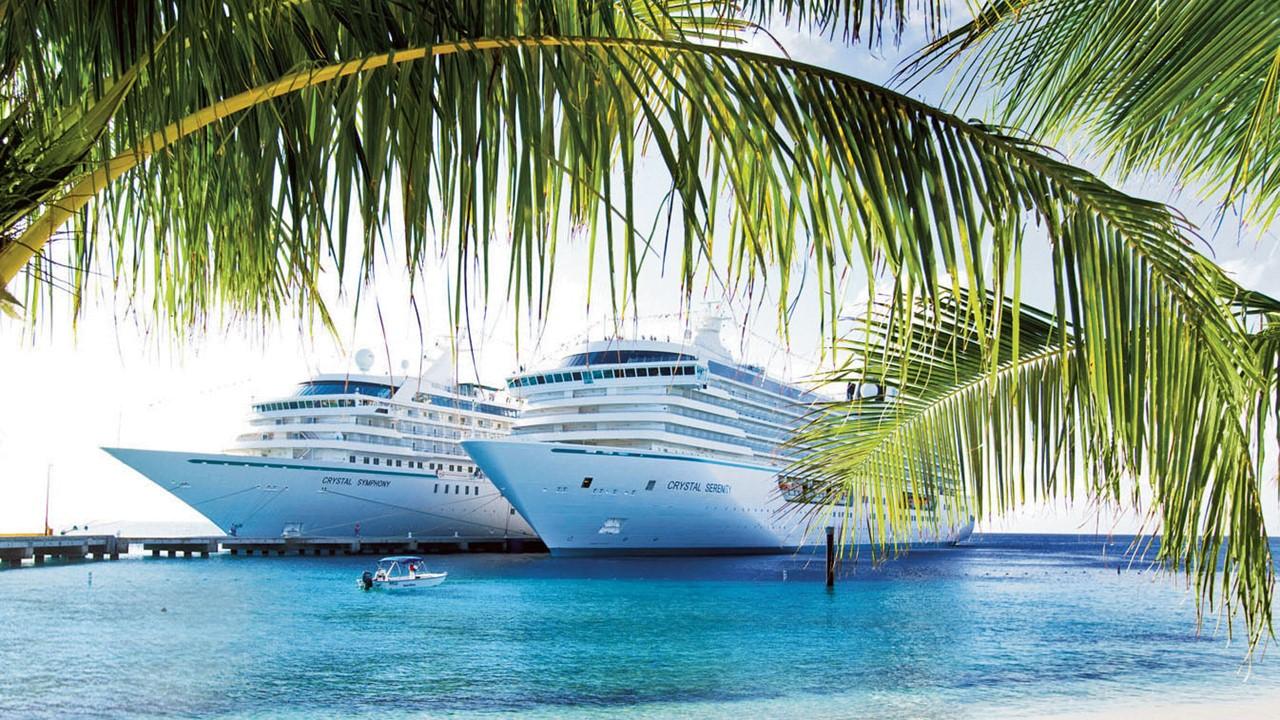 Crystal Cruises Is Going Out of Business, How to Get a Refund
The COVID-19 pandemic was a near-death experience for the global travel and leisure sector. As countries across the world imposed lockdown measures, including shutting down their borders, the tourism sector took a massive hit. Is Crystal Cruises going out of business?
Article continues below advertisement
While the hospitality sector has been recovering and air traffic has been gradually increasing, the cruise sector has been a weak link. Luxury cruise line Crystal Cruises is winding up operations and going out of business. Customers who had paid in advance for a cruise want to know what happens to their deposits.
The cruise industry struggled during the COVID-19 pandemic.
The cruise industry went through a lot of pain during the COVID-19 pandemic. While lockdowns meant that companies' revenues dried up, they still needed to meet fixed costs like interest payments and employee salaries. Cruise companies reported negligible revenues in the last three quarters of 2020.
Article continues below advertisement
In the third quarter of 2020, Royal Caribbean posted revenues of -$33.7 million. It's unusual for a company to post negative revenues but the anomaly was due to consumer cancelations and penalties.
Article continues below advertisement
The industry still isn't out of the woods and Norwegian Cruise Line Holding expects that it lost between $4.4 billion and $4.6 billion in 2021, which is even higher than its 2020 loss of $4 billion.
Crystal Cruises was one of the top luxury cruise companies.
Crystal Cruises was a top awarded luxury cruise company that was in business for over three decades. The company is owned by Genting Hong Kong, which talked about liquidation in its regulatory filings in January.
Article continues below advertisement
While Crystal Cruises has been facing challenges for quite some time now, it reached a tipping point this month. Earlier in February, U.S. authorities seized two of the company's ships over unpaid fuel bills of $4.6 billion. Crystal Cruises also shut its U.S. office and laid off the remaining employees in the country.
Former Crystal Cruises president Jack Anderson rues the fact that the parent company didn't come forward to help them amid its own financial troubles. Speaking with Bloomberg, he said, "Ultimately, we ended up with a bank account of zero."
Article continues below advertisement
Crystal Cruises' website is still active.
Crystal Cruises' website doesn't mention that it's going out of business but says that it has closed the customer contact center. According to the website, people who want to contact the company should send an e-mail.
Article continues below advertisement
What happens to your deposits?
Many customers paid advance money to Crystal Cruises for their travel. Michael Moecker & Associates was appointed by a Florida court to collect creditors' claims. Among the claimants are the employees, customers, vendors, and travel advisors.
Anderson estimates that 75 percent–80 percent of the customers paid by credit card and card companies hold an estimated $100 million of money due to Crystal Cruises. The U.S. Maritime Commission has advised customers with claims on Crystal Cruises to contact their respective credit card companies, which would be an easier way to get the refunds.
If you paid for your travel in cash, it would be difficult to get the money. Even if you get the money back, it might not be the full amount. If you have a credit voucher that was issued against previous cancelations, you wouldn't be eligible for any refunds.