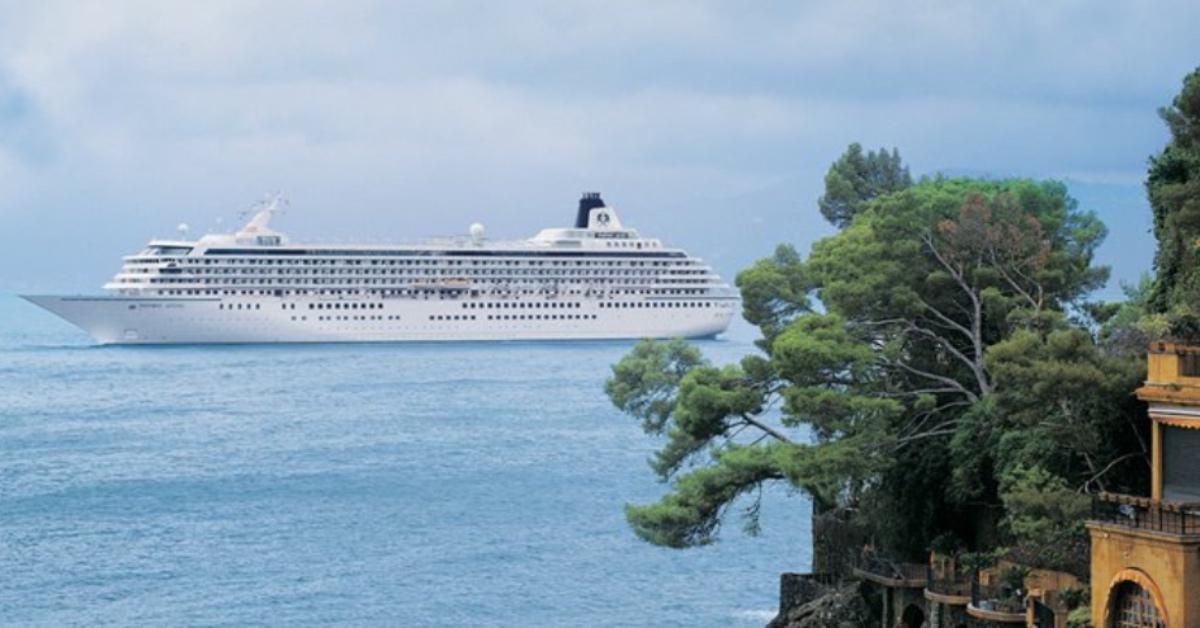 Fuel Costs Are So High That Even Cruise Lines Can't Afford Them
By Jennifer Farrington

Feb. 7 2022, Published 3:28 p.m. ET
If fueling a 70-meter superyacht using 500 liters of fuel an hour can cost roughly $400,000 a year, according to Luxury Viewer, imagine how much it costs to fuel a cruise ship. We're guessing that the figure is more than the average person will earn in a lifetime. Although cruise lines factor fuel costs into passenger fares, it appears even that isn't enough to help certain cruise lines stay afloat. How much does it cost to fuel a cruise ship?
Article continues below advertisement
With the rising costs of fuel and the numerous setbacks cruise lines have encountered as a result of the COVID-19 pandemic, cruise line Genting Hong Kongs' Crystal Cruises isn't able to afford its growing fuel bills. How much debt has Genting accrued in unpaid fuel expenses?
A cruise ship's weekly fuel costs are almost equivalent to purchasing a $1 million home.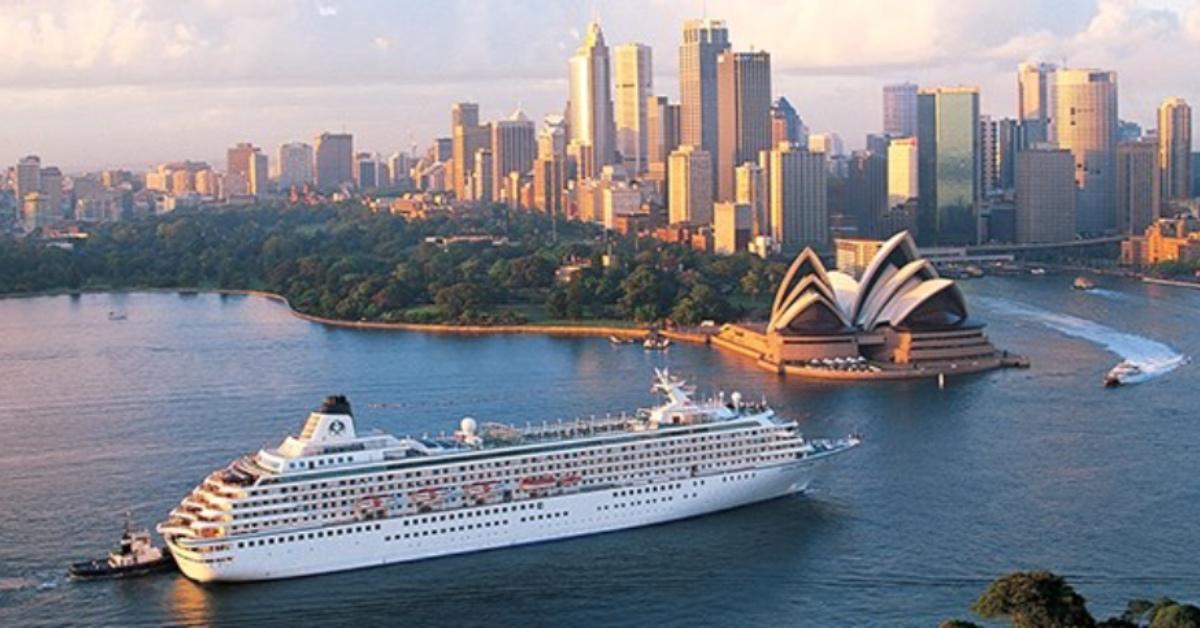 A cruise ship's operating costs can be divided into six categories, with fuel expenses being one of them. The cost associated with fueling a cruise ship varies based on the size of the vessel and the duration of its voyages. After doing a little research, we learned that it could cost between $453,600 and $875,000 to fuel a cruise ship on a weekly basis.
Article continues below advertisement
Cruise ship insiders took to Reddit and reportedly exposed how much cruise lines spend on fuel. One Reddit user estimated that cruises spend $45 per minute on fuel, which is equivalent to $64,800 a day. Another Reddit user estimated that cruises spend about $125,000 a day on fuel.
To delve even deeper into the cost of fueling a cruise ship, we considered how much it would cost Genting Hong Kong to fuel the Crystal Symphony cruise ship for all of its previously scheduled sailings in 2022. When using the lower figure ($64,800 a day), Genting would have spent $453,600 for a week-long trip or $18.5 million in total for the 41 weeks it was expected to be out to sea.
Article continues below advertisement
If we calculate Genting's 2022 fuel costs using the higher figure ($125,000 a day), the company might have incurred a fuel bill of $875,000 a week or $35.8 million for the 41 weeks it was scheduled to be sailing. Unfortunately, Genting Hong Kong's Crystal Symphony won't be embarking on any new trips after the vessel was commandeered by U.S. officials at a Bahamas port on February 4, 2022.
Genting Hong Kong's Crystal Symphony and Crystal Serenity were seized at Bahamas port due to unpaid fuel costs.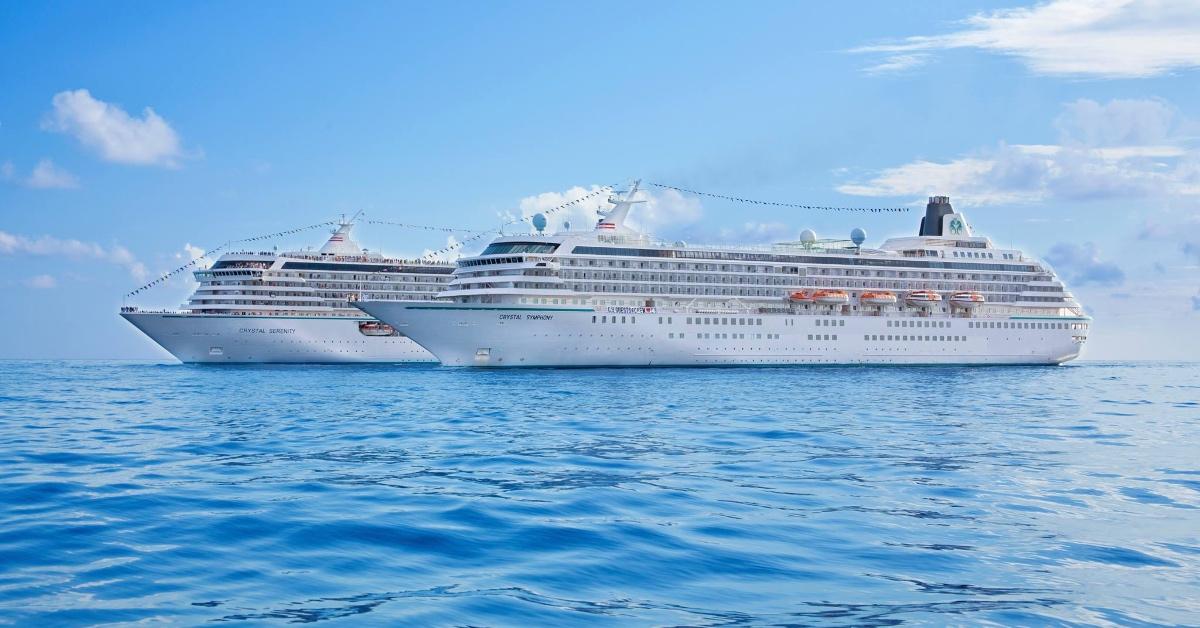 Given the figures presented above, we know that the bulk of a cruise line's budget goes toward fuel costs. Sadly, it appears that Genting hasn't been able to keep up with its rising fuel tab, which resulted in two of its ships being seized.
Article continues below advertisement
Recently, DailyMail reported that the Crystal Symphony and the Crystal Serenity were taken over by U.S. Marshals after Genting accrued $4.6 million in unpaid fuel debt. Crystal Symphony set sail on January 8, 2022, from Miami and was expected to return on Jan. 22. Instead, the luxury vessel and its sister ship Crystal Serenity attempted to flee U.S. waters to avoid its unsurmountable fuel bill.
After Peninsula Petroleum Far East filed a lawsuit against Crystal Cruises and U.S. officials obtained an arrest warrant from a U.S. federal judge, they were able to take over the ships while anchored in waters near Freeport. Thankfully, guests had been offloaded in Bimini before the vessel was seized.
As a result of Genting's financial troubles, Crystal Cruises announced on Facebook that it has suspended voyages for its Ocean and Expedition ships through April 29, 2022.