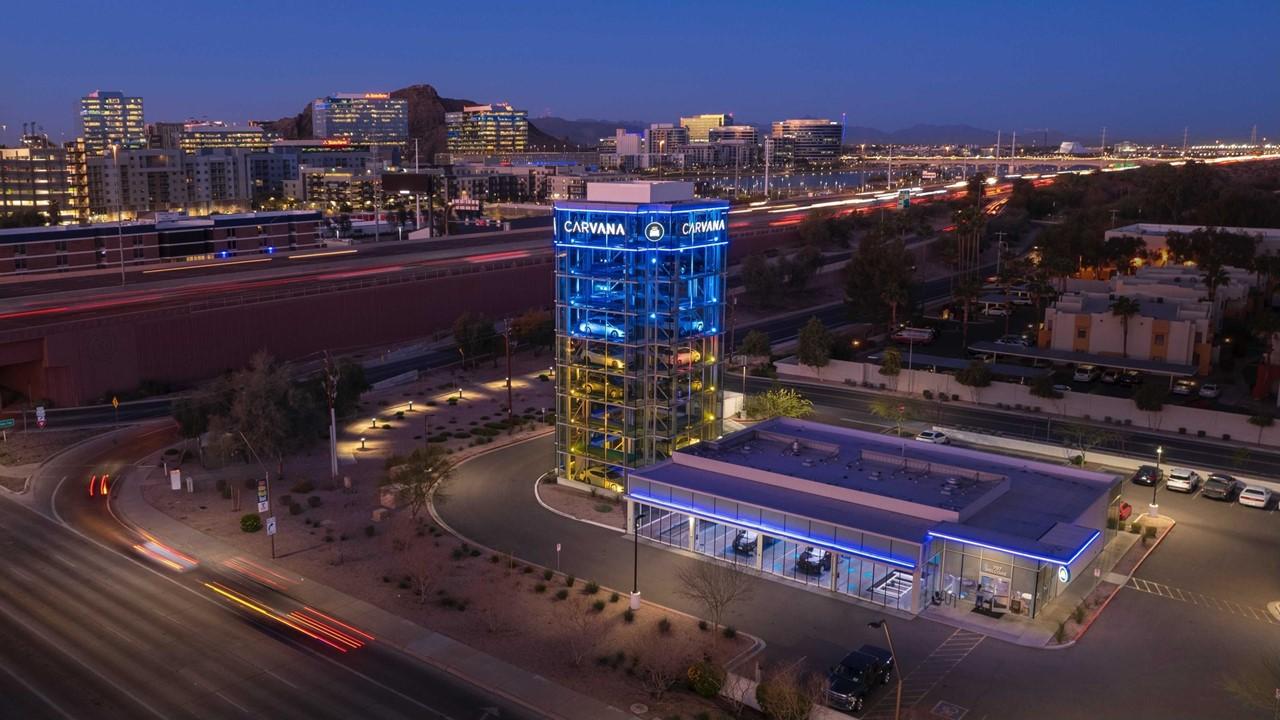 Carvana Isn't Going Out of Business, Focuses on Restructuring
Carvana is laying off 2,500 employees, which account for 12 percent of its workforce. Some of the employees were informed of the decision over a Zoom call. While there's anguish among the employees, many are wondering whether Carvana is going out of business.
Article continues below advertisement
2021 was an incredibly strong year for U.S. job markets. Companies were adding workers in a frenzy amid the booming economy. Also, the labor force was constrained by a lower participation rate. Many people dropped out of the labor force amid fears of contracting the coronavirus.
Many companies have announced layoffs in 2022.
The list of companies announcing layoffs has increased in 2022. Rising mortgage rates have taken a toll on mortgage originations, which has prompted Better.com and Wells Fargo to announce layoffs.
Article continues below advertisement
Robinhood is also slashing 9 percent of its workforce. Peloton, whose stock has been sliding over the last year, has laid off employees. Thrasio, Cameo, Canopy Growth, and Netflix are some of the other companies that have announced layoffs.
Article continues below advertisement
Uber, Twitter, and Meta Platforms are going slow on hiring with the Uber CEO terming hiring as a "privilege." Twitter has laid off senior executives amid Elon Musk's acquisition drama.
Article continues below advertisement
Carvana announced 2,500 layoffs.
Carvana has announced 2,500 layoffs. Along with losing their jobs, the impacted employees are annoyed at the way it was handled, with many finding it "disrespectful."
What issues is Carvana facing?
Carvana has been battling perennial losses and negative free cash flows. Markets weren't too perturbed with the losses about a year ago as investors poured money into loss-making growth names.
Article continues below advertisement
Things have changed in 2022 and it's a different world for loss-making companies. Investors have exited companies like Carvana for mature and profitable companies. To make things worse, Carvana reported a sales decline in the first quarter of 2022. In any case, its top-line growth in 2022 is expected to be the lowest since it went public.
Article continues below advertisement
The company has also been spending a lot on advertisements, which has put even more pressure on its already precarious financials.
Carvana has a stretched balance sheet.
Carvana's balance sheet looks stretched after years of negative free cash flows. The company has acquired physical auction company ADESA for $2.2 billion. The deal was financed by senior unsecured bonds, which would yield 10.25 percent. The company raised $3.275 billion from the bond issue and will use the remaining cash for general business purposes.
Article continues below advertisement
Several analysts have been downgrading Carvana stock. It purchased a record number of cars in 2021 at inflated prices. Now, it's stuck with a high-cost inventory. If the U.S. economy enters into a recession in 2022 as many economists are forecasting, Carvana's troubles will only increase and its balance sheet will start to look even worse.
Article continues below advertisement
Ernie Garcia II has been selling shares.
Ernie Garcia II, the billionaire father of Carvana CEO Ernie Garcia III, has offloaded billions of dollars of Carvana shares since October 2020. The decision has paid off for the senior Garcia even though many other investors are sitting on massive losses on their investment in Carvana.
Article continues below advertisement
Carvana is looking at a turnaround.
Carvana is looking to turn around the business and is working to lower its SG&A (selling, general, and administrative) expenses. In its operational update, Carvana said, "We currently view SG&A expense per retail unit sold as our highest priority and intend to lower it in both the near and mid-term while continuing to grow on the path toward our long-term goals."
The company wants to lower the SG&A per unit to $4,000 in the current year and $3,000 in the midterm. The metric stood at $4,700 in the last fiscal year. It listed generating free cash flows and achieving self-funding status among its top priorities.
Article continues below advertisement
Is Carvana going out of business?
While Carvana is facing business and balance sheet issues, it isn't going out of business for now. The company needs to achieve a cash flow breakeven sooner than later because no company can survive for long without being sustainably profitable and self-funded.