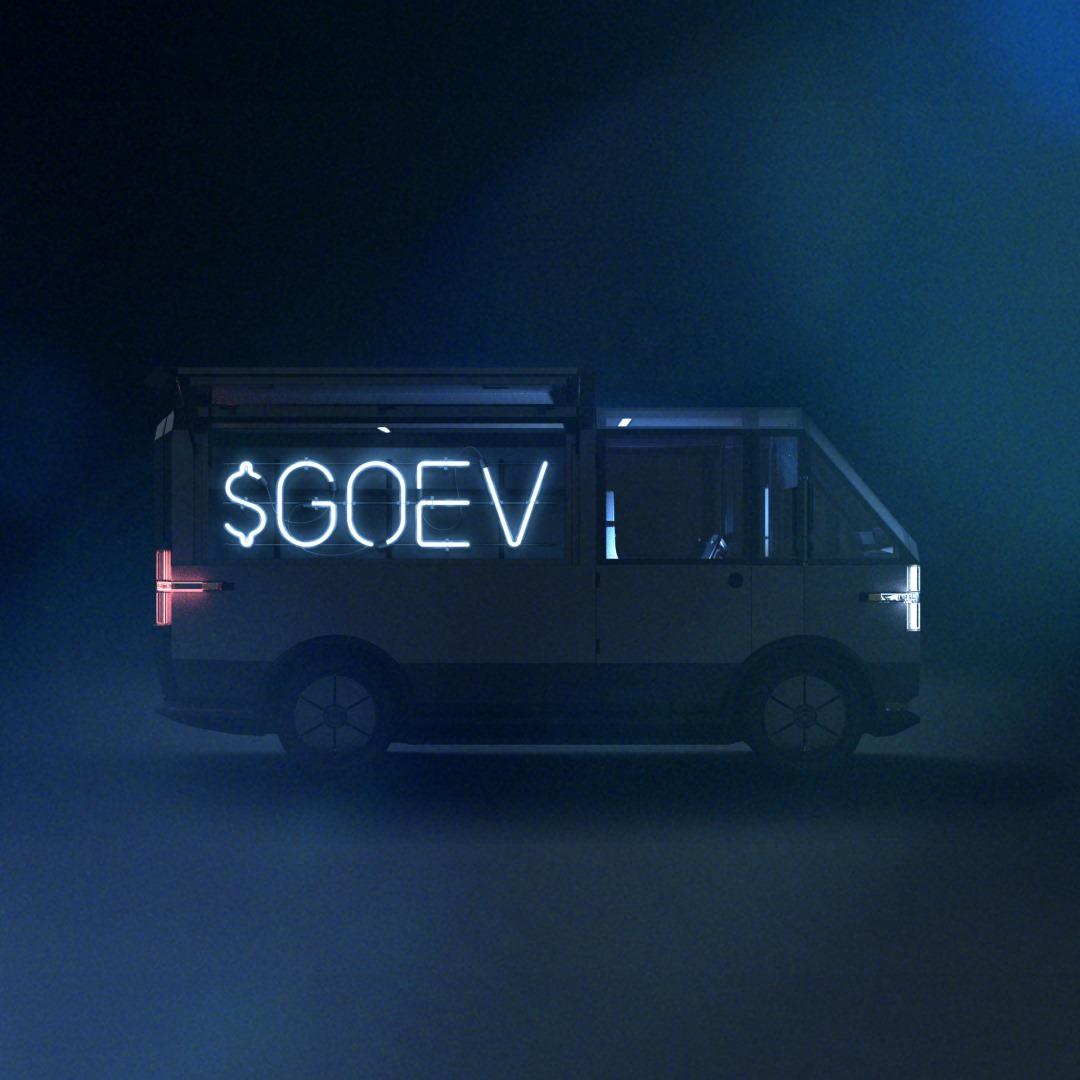 What To Know Before You Buy Canoo Stock
Canoo stock has spiked as investors continue to hope for a major deal, possibly involving Apple and its car project.
Canoo (GOEV) stock jumped more than 12 percent in premarket trading on Feb. 4. It also rose more than 10 percent in extended trading on Feb. 3 after gaining about 4 percent in the regular session. Why is Canoo stock rising, and should you sell or buy the stock?
Article continues below advertisement
Article continues below advertisement
Canoo is an American EV (electric vehicle) company focused on commercial services such as cargo delivery, taxis, and rental cars. GOEV stock has been rising on news of deals with auto giants such as Hyundai and speculation on the EV company's involvement in Apple's car plans.
A Canoo-Apple partnership: Is anything coming soon?
Canoo and Apple discussed a deal in 2020 that involved Apple acquiring the EV company or investing in the business. However, the talks fell apart. There's speculation that the iPhone maker was keen on acquiring Canoo as part of its car project strategy. A few years ago, Apple turned down an offer from Elon Musk to acquire Tesla.
Article continues below advertisement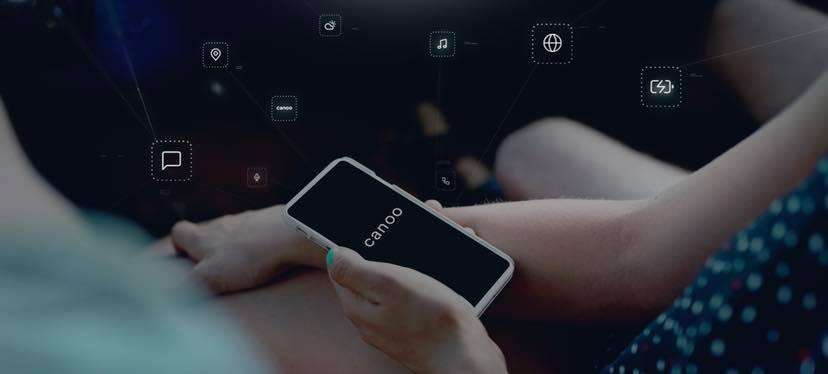 After the talks broke down, Canoo went public through a SPAC, listing under the ticker "GOEV." Meanwhile, Apple continued to seek out auto partners. On Feb. 3, CNBC reported that the iPhone maker was close to striking a deal with Hyundai affiliate Kia to produce an Apple-branded car.
Article continues below advertisement
Article continues below advertisement
At the same time, Bloomberg reported that Apple has agreed to invest $3.6 billion in Kia, and Apple aims to bring an autonomous EV to market as early as 2024. GOEV stock rose on the reports, as investors are hoping Canoo could benefit from an Apple-Kia deal.
Article continues below advertisement
In 2020, Canoo partnered with Hyundai and Kia to jointly develop EVs. There's speculation that if Apple produces its car through Kia, it could use Canoo's technology. Moreover, Apple may still cut a direct deal with Canoo for its technology, considering the iPhone maker's track record of diversifying its supply chain.
Article continues below advertisement
What's Canoo stock's valuation?
Canoo has a market capitalization of about $4 billion. In comparison, Tesla's market cap is $810 billion and NIO's is $90 billion. GOEV stock currently trades for more than 1,500 times the company's sales.
Article continues below advertisement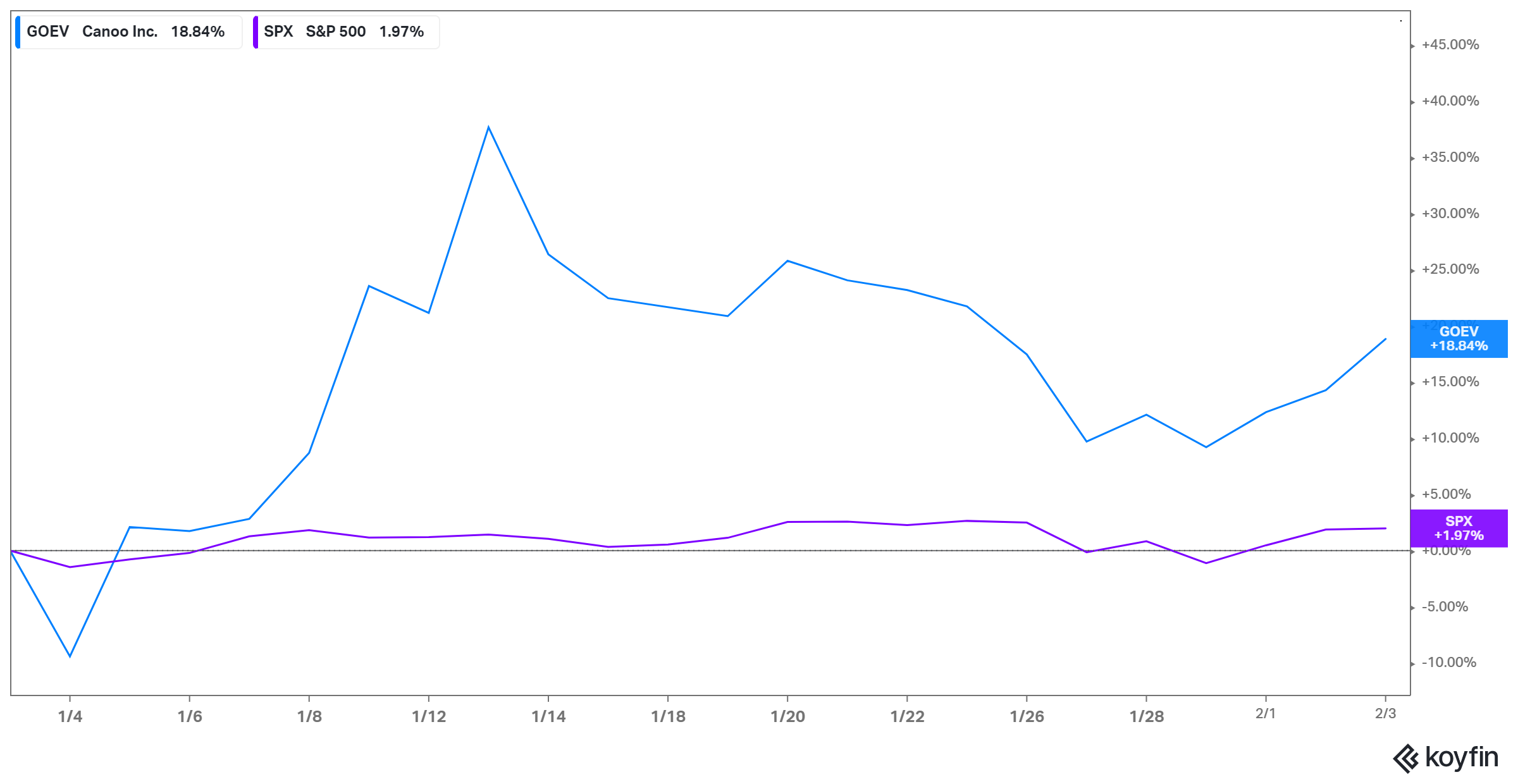 How Canoo stock compares with other EV stocks
GOEV stock has gained about 19 percent in 2021 and is outperforming the S&P 500, as you can see in the chart above. But GOEV isn't the only EV stock that's soaring. Tesla stock is up more than 20 percent, NIO stock has gained 19 percent, and Nikola stock is up 60 percent.
Article continues below advertisement
Article continues below advertisement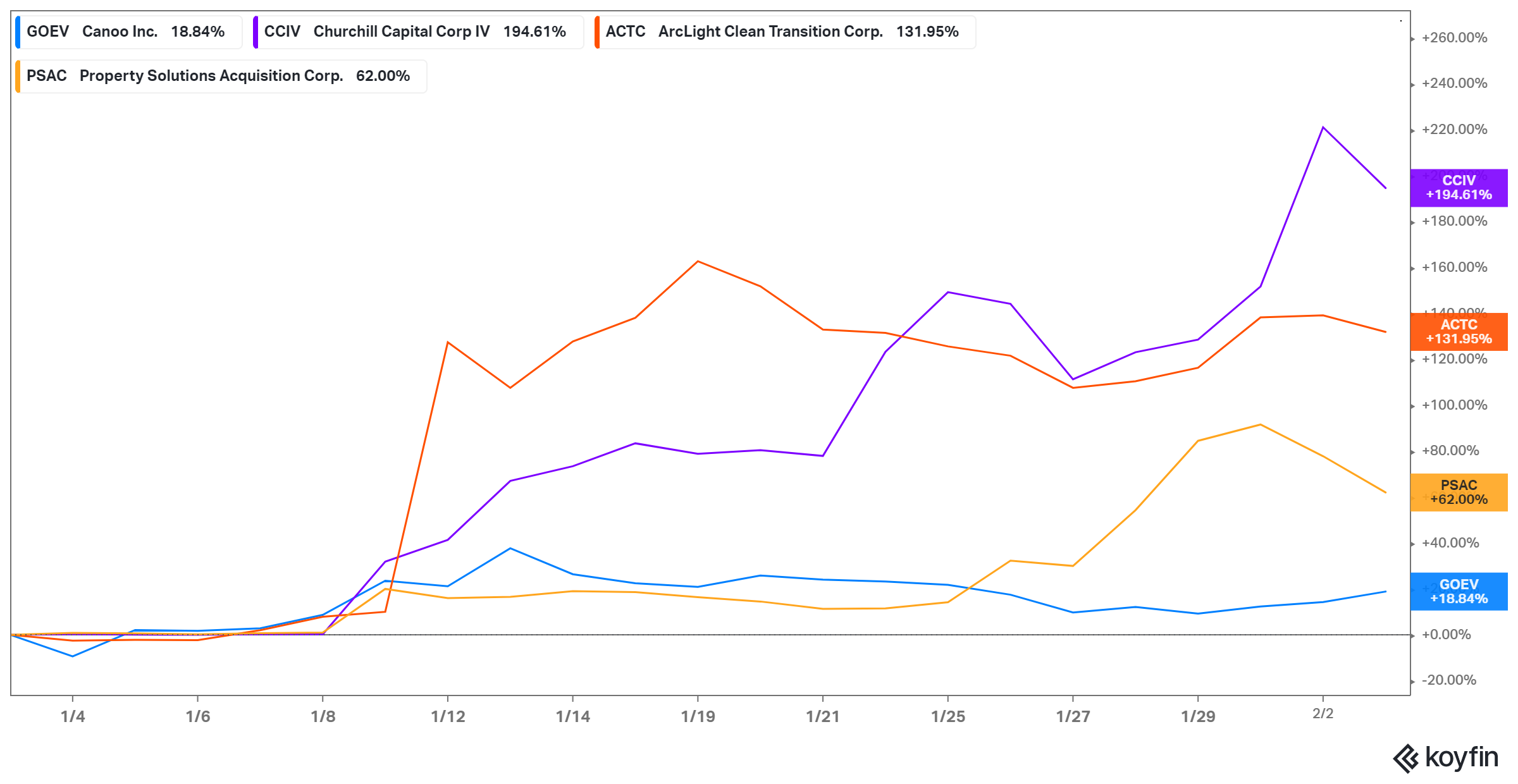 SPAC stocks focused on the EV industry have also been rising. Property Solutions Acquisition (PSAC), the blank-check company bringing Faraday Future to the public market, has gained 62 percent in 2021. Meanwhile, Arclight Clean Transition Corp (ACTC), the SPAC taking electric bus maker Proterra public with support from Chamath Palihapitiya, has gained more than 130 percent. And Churchill Capital (CCIV), the SPAC expected to take premium EV maker Lucid Motors public, is up more than 190 percent.
Article continues below advertisement
Article continues below advertisement
Should I buy or sell GOEV stock?
The team that runs Canoo comprises former Faraday Future, Tesla, and BMW executives, showing that the company is in the hands of people with deep experience in the industry. Moreover, at about $16 a share, GOEV stock trades at a hefty 34 percent discount to its 52-week high. The company also operates in an industry with bright prospects that would appeal to growth investors. The global EV market is set to grow to $803 billion by 2027 from $162 billion in 2019. And in addition to selling cars, Canoo could make money licensing its breakthrough vehicle design technology.
The fact that Apple pushed to acquire Canoo suggests the company has a good product for its target market. But it isn't profitable yet—its revenue is still slim and was under $3 million in the third quarter of 2020. It's also worth noting that more than 66 percent of GOEV shares are in the hands of investors betting their price will decline. GameStop stands as a stark reminder about how heavily shorted stocks can be volatile.