Renting Out Your Metaverse Land: Web 3.0 Passive Income Source
In the tangible world, the median cost of a single-family home on a plot of land rose 16.9 percent in 2021 to reach $346,900, according to CNN. In the metaverse, the scale is much smaller — a plot of digital real estate running an average of $11,000 as of February 2022 — and the outcome much more speculative.
Article continues below advertisement
Article continues below advertisement
For many investors, buying a plot of metaverse land outright isn't feasible. However, the prospect of renting out that land in the future for events or other virtual inhabitation purposes could be enough for some to seal the deal. Plus, the ability to purchase land with the pooled capital of a DAO (decentralized autonomous organization) could make the initial investment that much easier.
What platforms allow you to buy metaverse land currently?
A lot of the investments going into the metaverse right now haven't produced a return yet (that's why Meta Platforms' META stock sank 26.39 percent overnight on Feb. 3 after the company announced it piled $10 billion into the metaverse with no return yet). Investments are speculatively based on projected metaverse market values, like that of a Goldman Sachs analyst who said the metaverse would be worth $8 trillion over time.
Article continues below advertisement
Currently, you can invest in metaverse land on platforms like Decentraland, The Sandbox, Shiba Lands, Treeverse, Cryptovoxels, Somnium Space, and Worldwide Webb. You can also go to third-party marketplaces that sell tokenized digital real estate, such as OpenSea.
Here's how to rent out metaverse land and whether you should.
Managing real estate in real life is labeled as a passive income stream, but it's often much more involved than people think (especially on the smaller scale, when you have to manage leases and maintenance yourself). On the other hand, digital real estate on the metaverse has the potential to be truly passive, but success all depends on future demand. You should base your decision to buy and rent out metaverse land on your risk management strategy for alternative investments.
Article continues below advertisement
Article continues below advertisement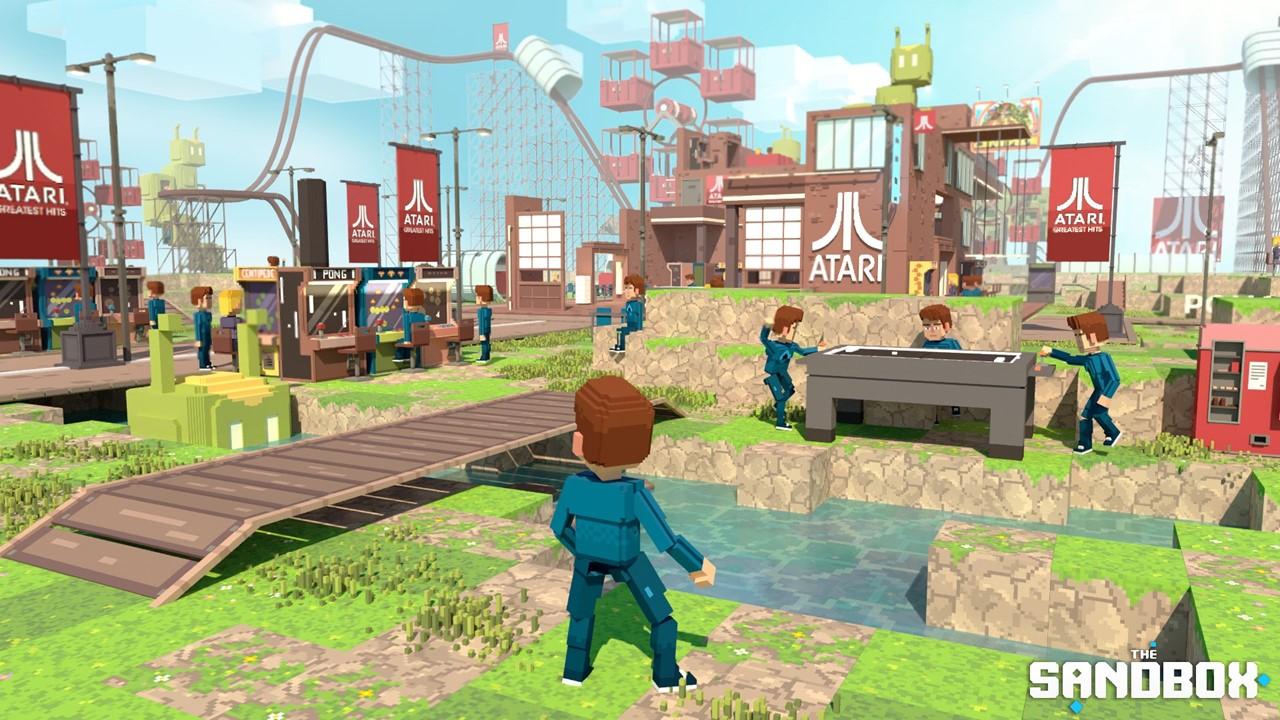 If you purchase a metaverse plot, you may be able to rent out the land. The process depends on the platform you use. While the metaverse may one day be made up of interwoven platforms, it's a pretty segmented space right now, but sites like LandWorks are helping to facilitate land ownership on platforms like Decentraland.
Article continues below advertisement
On LandWorks, you can rent land you own on Decentraland and earn LandWorks' native token ENTR. The ENTR token is run by EnterDAO, a decentralized autonomous organization specifically for the LandWorks community-driven marketplace.
Article continues below advertisement
You can buy and rent metaverse land with the help of a DAO.
EnterDAO is just one example of a decentralized autonomous organization where people pool their capital together to purchase virtual land. PangeaDAO is a cooperative that buys metaverse real estate through the organization's treasury using the PNGA token. The AxieLands DAO allows members to use and farm project-owned lands for a fraction of the plot's total price.
DAOs are usually self-governed without a hierarchy to reflect the theory of a decentralized economy. Buying and renting out land with a DAO may make it easier to enter the digital real estate market, requiring less upfront capital and a more passive investing experience.