Burger King Partners With Robinhood for Crypto Giveaway
Burger King will give away cryptocurrencies to its loyalty rewards members through a partnership with Robinhood.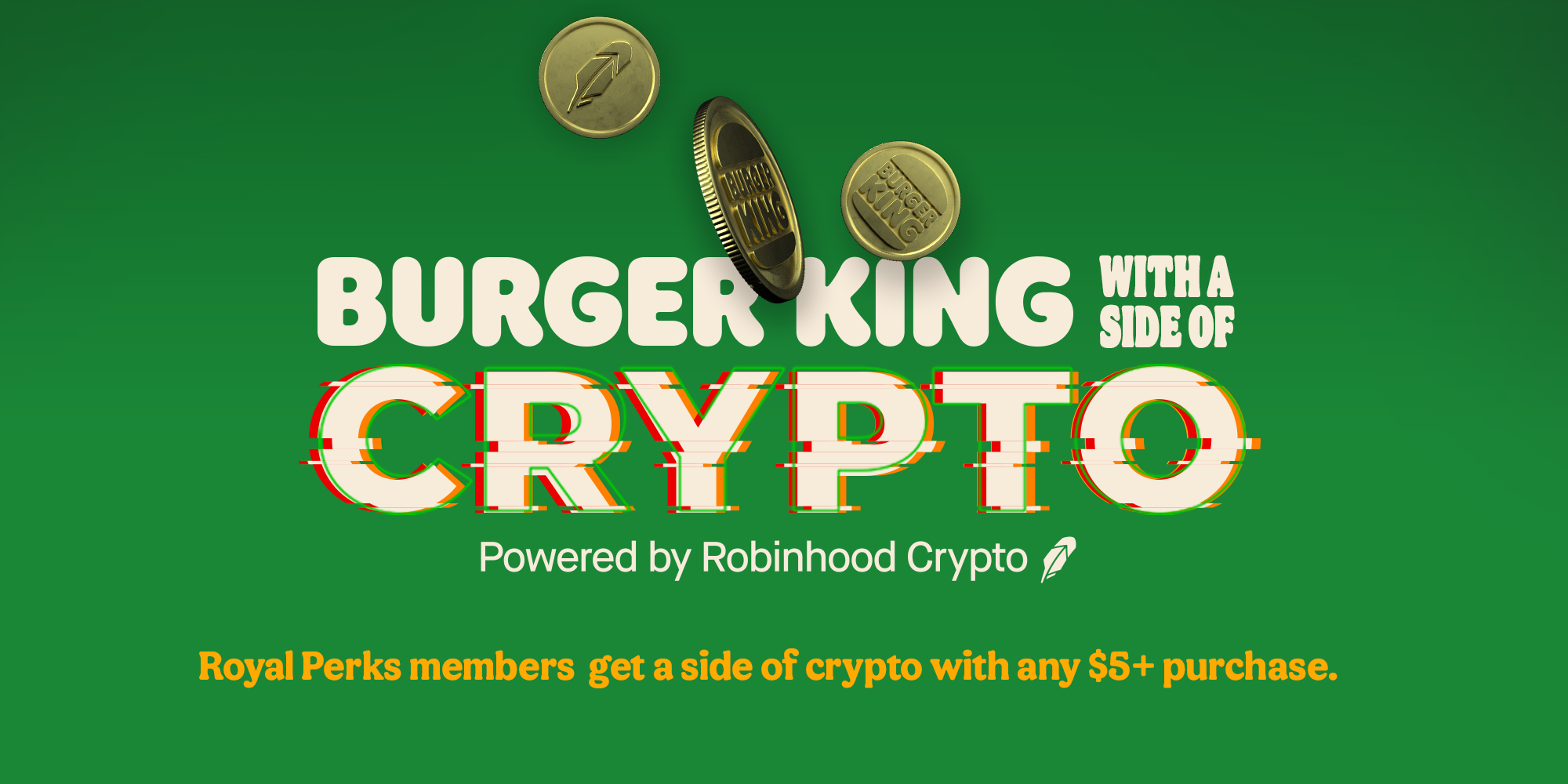 Fast-food restaurant chains around the world have progressively adapted to the concept of crypto and blockchain. Whether these companies are giving away crypto, NFTs, or other related rewards, customers who don't have experience in the field are now being exposed to it one way or another. Burger King is offering crypto in its latest giveaway.
Article continues below advertisement
Article continues below advertisement
The special giveaway started on Nov. 1 and ends on Nov. 21. Even though the offer will expire at the end of the month, this is probably just the beginning of crypto being involved with fast food. Robinhood is the fintech platform that's playing a large role in Burger King's giveaway.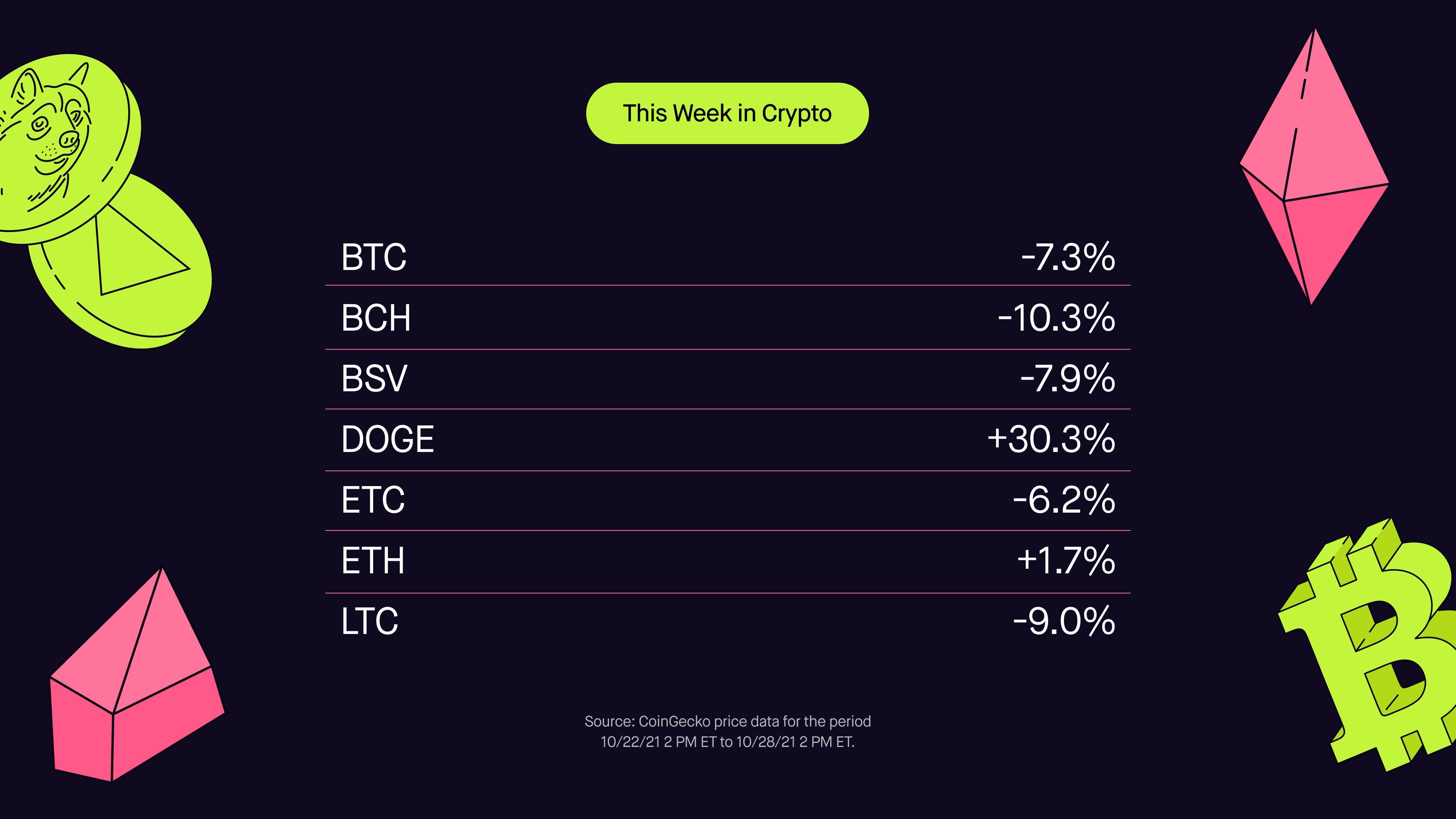 Article continues below advertisement
What is Burger King Royal Perks?
The Royal Perks membership is a type of loyalty rewards program where members can earn special perks from the fast-food chain. Every time a member spends at least $1.00 at an eligible Burger King restaurant, they will earn points called "Crowns." The Crowns can be used to redeem discounts and deals on various items.
Signing up for the membership is free and people can join by downloading the Burger King app or visiting BK.com on a device. When redeeming rewards, members can access them online or use a special six-digit code when making in-app purchases. Perks that can be redeemed include special access to events and exclusive menu items, the ability to earn bonus Crowns on your birthday, upsizing certain items for no cost, and more. The rewards can vary by person, location, and time of redeeming rewards.
Article continues below advertisement
Article continues below advertisement
Complimentary upsize rewards can apply to items including fries, hash browns, coffee, and more. The crypto giveaway that Burger King currently offers is just one of the multiple exclusive opportunities that Royal Perks members get to enjoy. If you aren't satisfied with the membership, it's easy to opt-out of it at any time.
How does the crypto giveaway work?
After becoming a member, a purchase of at least $5 must be made online or at a physical location using the appropriate six-digit code. Burger King will then send an email that tells you how to claim the crypto rewards on the Robinhood platform. A Robinhood account must exist or be created. Other trading platforms aren't eligible to receive these assets.
Article continues below advertisement
While the process is fairly straightforward, users can't repeatedly order and rack up crypto tokens. Only one crypto reward can be redeemed each day per person, and the total amount of rewards you can have throughout the entire giveaway duration is 21. Over 2 million coins are available for users to earn, which includes 20 Bitcoin (BTC), 200 Ethereum (ETH), and 2 million Dogecoin (DOGE).
Article continues below advertisement
Article continues below advertisement
Burger King has been in the blockchain space before.
In September, the fast food chain partnered with NFT marketplace Sweet. Part of the company's Keep It Real Meal campaign, customers were able to purchase special meal boxes, where there would be a QR code that could be scanned to gain access to digitable collectibles.
As customers accumulated the collectibles, they were able to unlock certain NFTs. The campaign's purpose was Burger King's effort to remove artificial ingredients from its food items and the campaign involved celebrities such as Nelly, Anitta, and Lil Huddy.
McDonald's made its own news in the crypto space.
On Nov. 1, McDonald's announced that it will be releasing 10 NFTs involving its signature McRib sandwich. People can enter to win one of the NFTs by retweeting its specific tweet on Twitter by Nov. 7.