How to Buy Credit Default Swaps
Oftentimes, two parties involved in a financial transaction will take part in what's called a credit derivative, or a contract that allows both sides to keep credit risk to a minimum. One of the most common types of credit derivatives is a credit default swap, or CDS.
Article continues below advertisement
Here's everything you need to know about a CDS — including how to buy credit default swaps to build wealth like billionaire investor Bill Ackman.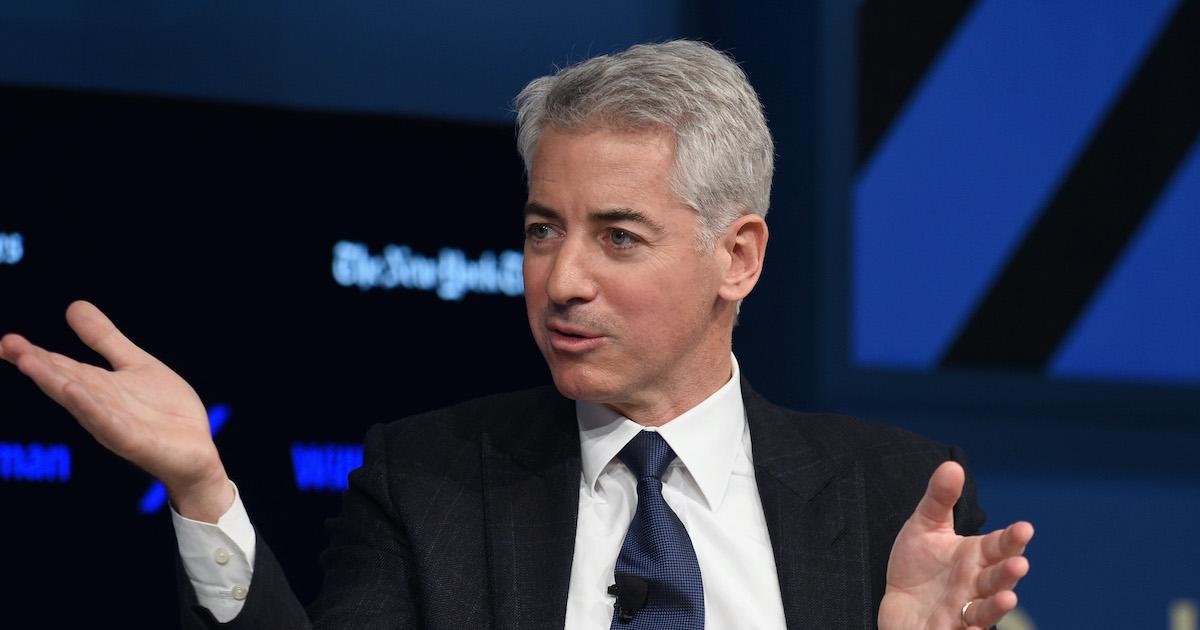 Article continues below advertisement
What is a CDS, or credit default swap?
Billionaire investors like Bill Ackman have been in the news this year for hedging bets on the credit market via credit default swaps. Before knowing how to buy a CDS for yourself, you need to know what one is. Let's start with the word "swap." In these terms, swapping is offsetting your own credit risk with that of another investor.
Say someone wants to borrow from a lender, but their credit risk puts the lender in an unsavory position. The lender, who can be lending a few different types of assets, might choose to buy a CDS from a different investor. The risk is that the borrower could default, so the external investor agrees to reimburse the lender if that scenario ends up happening.
Article continues below advertisement
So what's in it for the external investor? They receive an ongoing premium, which means the CDS is insured. In simpler terms, a CDS is insurance toward the lender against borrower defaults (aka non-payments).
Article continues below advertisement
How to buy a CDS:
Typically, large or institutional investors purchase CDSes using an ISDA Master Agreement. This agreement comes from the International Swaps and Derivatives Association. It's the go-to document that governs all kinds of credit derivatives, including credit-default swaps.
Retail investors can apply for an ISDA Master Agreement, too—though it's more difficult to do so. The most common way is to work through a lender, who already has the ins and can set you up with the paperwork.
Article continues below advertisement
Bill Ackman used credit default swaps to profit during the pandemic.
In February 2020—just before the market crashed as a result of the global COVID-19 pandemic—Ackman purchased CDSes. He did so against two types of assets in particular: investment-grade bonds and high-yield bonds.
Article continues below advertisement
Ackman did this because of the pandemic's economic threat. The chances of widespread corporate defaults increase during a financial crisis, and a financial crisis is more likely during a contagious health crisis.
New York Governor Andrew Cuomo ordered bars, gyms, and restaurants closed by 10:00 p.m. on Nov. 11 after seeing a 2.9 percent jump in positive test results. With a subsequent round of lockdowns on the horizon, Ackman warns that the pandemic's economic effects are still looming.
Article continues below advertisement
The equity portfolio of his company, Pershing Square, will be in the red if the markets suffer. However, he says profits from his CDS insurance will offset the negative effects (as proven by the first economic crash, which Ackman profited millions from).
What are CEBOs, or credit event binary options?
Credit Event Binary Options (CEBOs) complement CDs. CEBOs basically serve as a translator for CDSes, so lenders can transform them into the language of the marketplace.
Article continues below advertisement
How to buy CEBOs:
You can buy CEBOs through an ETF. One example is the FT Cboe Vest US Equity Deep Buffer ETF, which goes by the ticker symbol "DAUG" on the BATS Global Markets. In 2017, BATS was acquired by the company who first launched CEBO's a decade prior, the Chicago Board Options Exchange (confusingly, the company's acronym is CBOE).