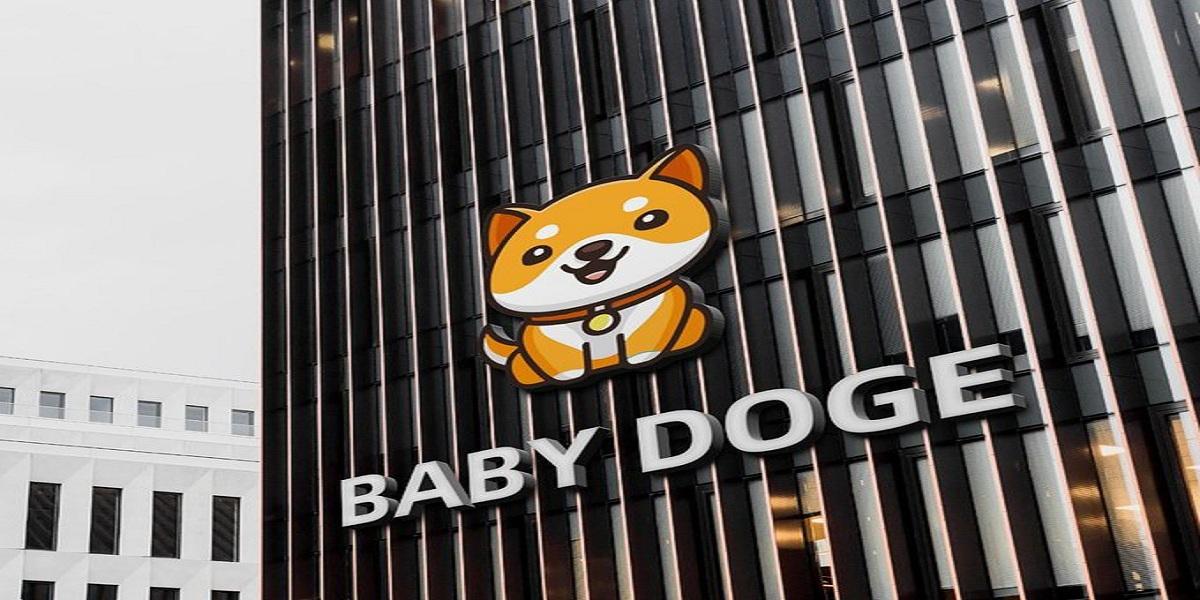 Baby Doge's Community Grows After Its Listing on Huobi
By Ruchi Gupta

Feb. 25 2022, Updated 6:55 a.m. ET
Article continues below advertisement
The Dogecoin spin-off has come a long way in under a year. Created in June 2021 at $0.00000001, Baby Doge caught investors' eye as the next cryptocurrency that could explode. There were initially 420,000 trillion Baby Doge coins created with no supply cap. The project controls inflation through a token burn.
Baby Doge versus Dogecoin
The people behind Baby Doge claim to be Dogecoin fans, saying they're out to complement Dogecoin by offering faster transaction speeds at lower costs than the father token. Unlike Dogecoin, which operates on its own blockchain network, Baby Doge is based on the Binance blockchain.
Article continues below advertisement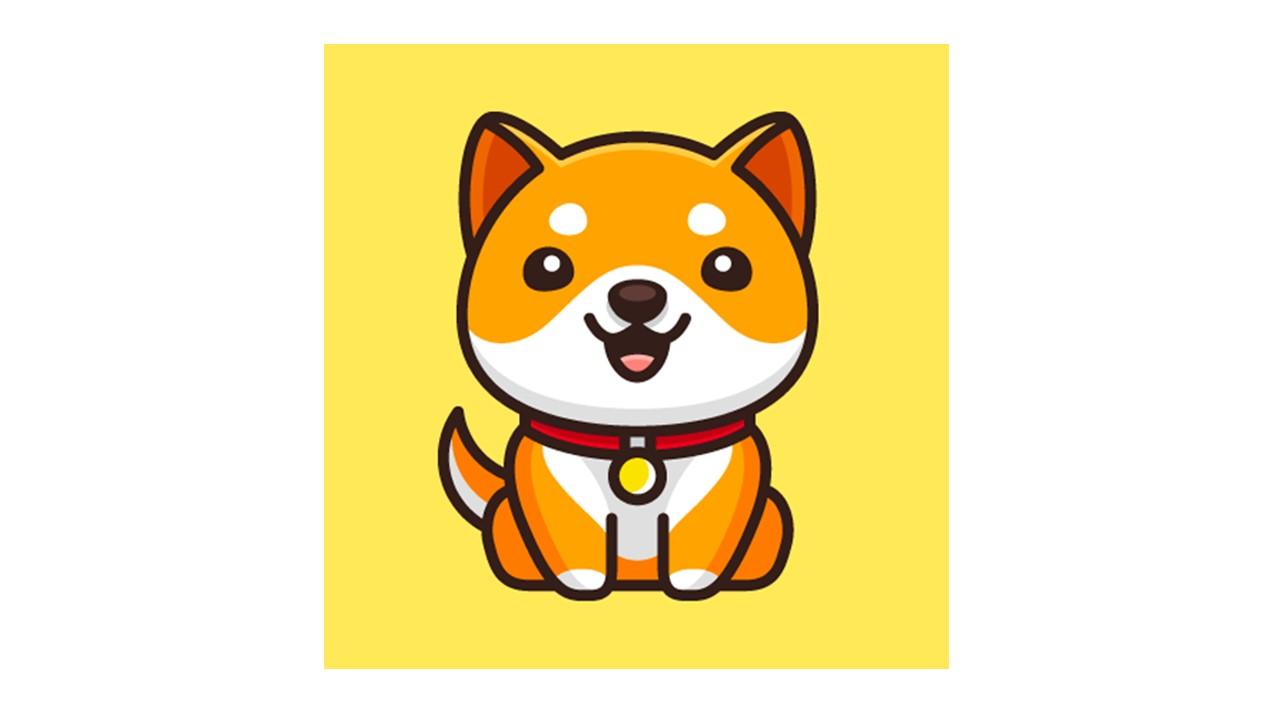 Baby Doge'a price prediction
Referring to Dogecoin, Coinbase co-founder Fred Ehrsam stated that people shouldn't dismiss a good meme. At approximately $0.000000000050, Baby Doge is predicted to reach $0.000000031 by 2023.
Article continues below advertisement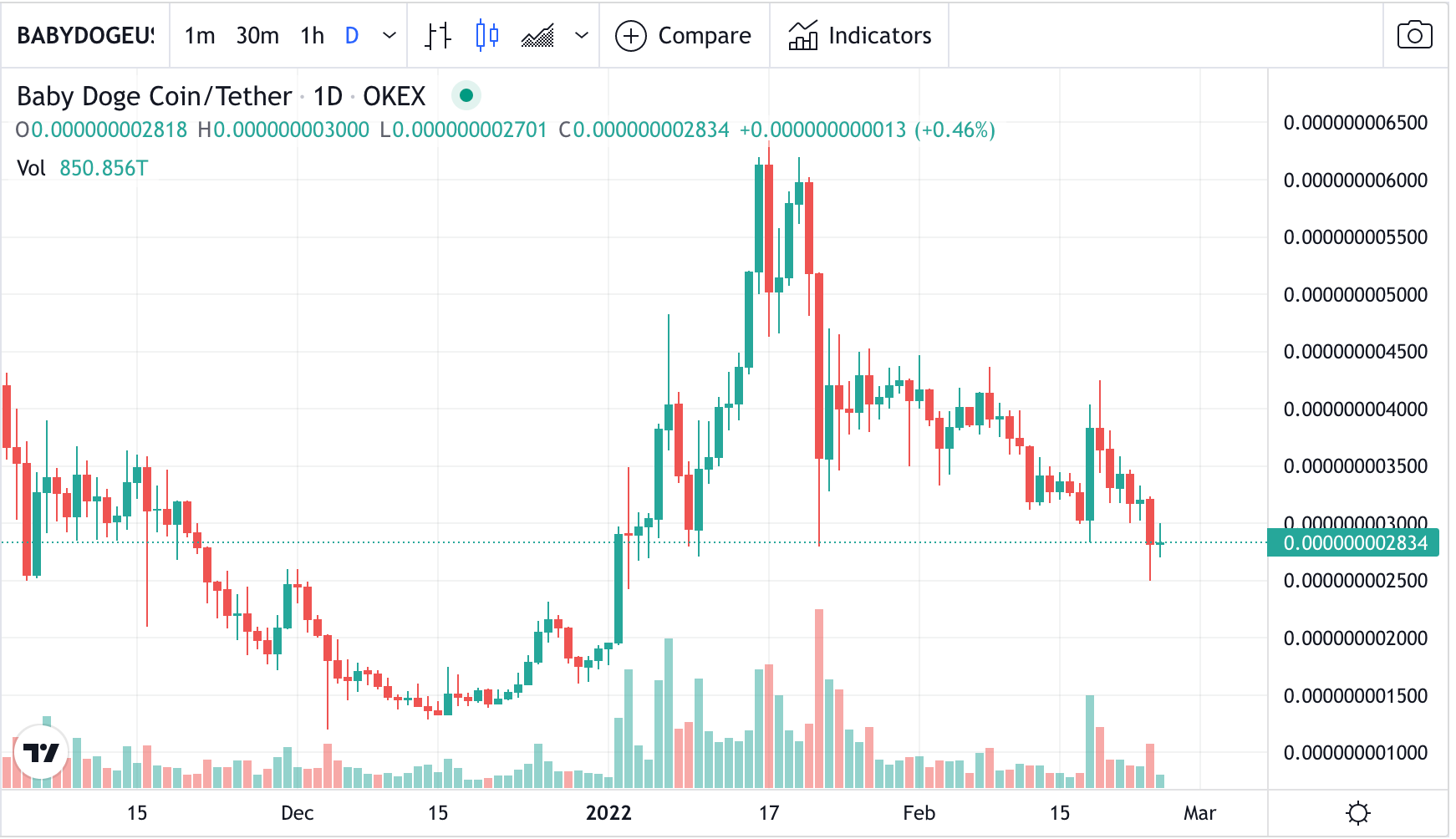 Whether Baby Doge will be a hit remains to be seen. However, Baby Doge has promised solutions that could make it an attractive investment and medium of exchange. A major concern for those investing in meme coins is inflation, and Baby Doge has kept that under control with its token burn.
Article continues below advertisement
Big brands, such as Newegg and the Dallas Mavericks, are embracing cryptocurrency payments to reach more customers and boost sales. Whereas no large retailers accept Baby Doge yet, the token could soon appeal to merchants as a payment option.
In the end, it's still too early to tell what the future holds for this meme crypto, as it's not even a year old. Concerns are also growing about the U.S. enforcing stricter cryptocurrency regulations, but if investors don't want to miss out on a Dogecoin-like opportunity, they should start small with amounts that they can afford to lose.
How to buy Baby Doge
Baby Doge isn't yet available on Coinbase or Binance, but it recently was added to Huobi. You can also buy Baby Doge on PancakeSwap and Dodo BSC.