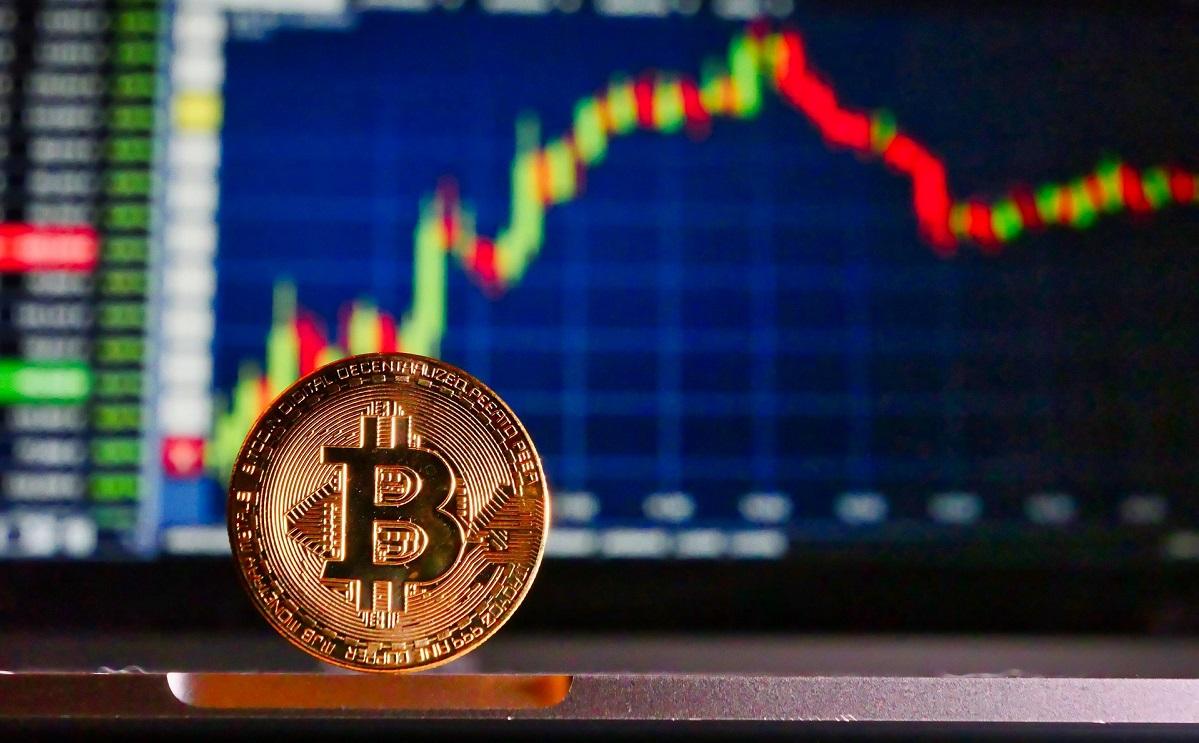 Here's What the Crypto Crash Has Cost Tesla, Square, and MicroStrategy
By Ruchi Gupta

Jan. 25 2022, Published 7:38 a.m. ET
Many Bitcoin price predictions suggest the crypto will reach $100,000 in 2022 and keep climbing. As a result, individuals and businesses alike were getting excited about crypto investing, but the recent crypto crash has left many Bitcoin investors, including companies such as Tesla, Square parent Block, and software company MicroStrategy, counting their losses. Just how much money has been lost on Bitcoin in the latest crash?
Article continues below advertisement
People didn't give Bitcoin much thought when it came out, and it was worth only pennies for a long time—one man even spent about 100,000 Bitcoins on pizzas in 2010, which is now equivalent to about $3.6 billion. Now, some elite investors have embraced cryptocurrencies as portfolio diversifier. ARK Invest's Cathie Wood believes this strategy will cause Bitcoin to rise more in the coming years.
Bitcoin remains divisive
Bitcoin first hit $1 in 2011 and went on to touch its record high of $69,000 in 2021. Despite its blockbuster returns, the crypto has remained divisive.
Article continues below advertisement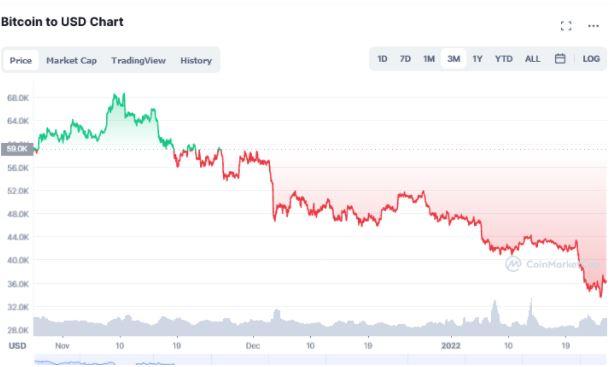 JPMorgan CEO Jamie Dimon has called Bitcoin "worthless" and "fool's gold," and legendary investor Warren Buffett doesn't believe there's anything to like in the crypto, while others have been won over. Converts include Shark Tank star Kevin O'Leary, who once called Bitcoin "garbage" and "giant nothing," and MicroStrategy Michael Saylor, who previously though Bitcoin's days were numbered.
Article continues below advertisement
Bitcoin's plunge
The crypto sector saw a sell-off in Jan. 2022, and Bitcoin, Ethereum, Solana, and Shiba Inu retreated . At just over $36,000, Bitcoin has dropped almost 50 percent from its Nov. 2021 peak of about $69,000. The selling has been attributed to the Fed tightening its monetary policy to tame inflation.
Article continues below advertisement
How much money has been lost on Bitcoin by MicroStrategy, Tesla, and Square?
Crypto investors have suffered huge losses in the latest crash. MicroStrategy, which has embraced crypto investing, holds some 124,390 Bitcoins. They were worth about $8.6 billion in Nov. 2021, but that value has now dropped to about $4.5 billion. Saylor, the software company's CEO, has almost 18,000 Bitcoins in his personal account. At the crypto's peak, that holding was worth more than $1.2 billion, and now it's worth less than $650 million.
Meanwhile, Elon Musk (who may have doubts about Web3 crypto projects) believes in cryptocurrencies. Tesla holds about 42,900 Bitcoins, which were once worth almost $3 billion and have crashed to $1.5 billion. Jack Dorsey-led Square's 8,000 Bitcoins, worth more than $550 million at their peak, are now worth less than $290 million.
Article continues below advertisement
El Salvador buys Bitcoin on the dip
While the crypto crash has left many questioning Bitcoin's price predictions, some are taking advantage of the pullback. Last year, El Salvador adopted Bitcoin as legal tender, and the country now holds it as a treasury asset. It has built a holding of more than 1,500 Bitcoins and it has been using the dip to purchase more.
Many are excited about crypto investing because they can make huge profits quickly.