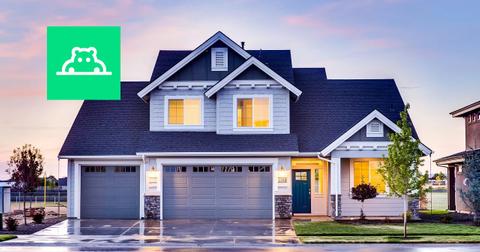 Buy RTPZ SPAC Stock Before Hippo Merger to Bet on Home Insurance Market
By Ambrish Shah

Mar. 5 2021, Published 8:40 a.m. ET
Insurance technology company Hippo Enterprises is gearing up to go public through a reverse merger with Reinvent Technology Partners Z (RTPZ). On Feb. 6, Bloomberg reported that Hippo was nearing a deal to merge with Reinvent. The RTPZ SPAC raised about $200 million in a November 2020 IPO. What's the RTPZ-Hippo merger date and should you buy the SPAC stock now?
Article continues below advertisement
RTPZ SPAC stock has gained 4.5 percent from its IPO price of $10 apiece. On March 4, the stock lost nearly 6 percent and closed at $10.45 following the merger news. However, RTPZ stock is trending up in the after-hours trading session.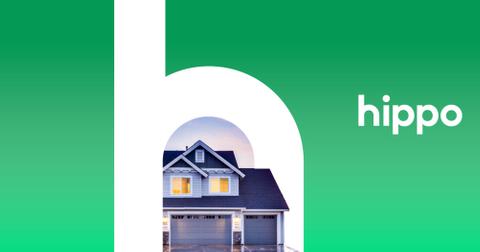 Article continues below advertisement
RTPZ SPAC sponsors
The RTPZ SPAC held an IPO in November 2020 and offered 20 million shares at a price of $10. The SPAC is backed by LinkedIn co-founder Reid Hoffman and Zynga founder Mark Pincus. The two investors have also launched another blank-check company Reinvent Technology Partners (RTP). On Feb. 24, RTP agreed to take Joby Aviation public.
Hippo-RTPZ merger date isn't final, but it's imminent.
The Hippo and RTPZ merger will likely close in mid-2021. The transaction is subject to approval from RTPZ's stockholders and meeting other customary closing conditions. The deal's pro forma enterprise value is expected to be $5 billion.
Article continues below advertisement
Hippo-RTPZ merger details
The combined entity is expected to have around $1.2 billion in cash when the deal closes to fund the company's growth initiatives. The amount includes about $230 million of cash held by RTPZ in trust and an additional $550 million in PIPE (private investment in public equity) at $10 apiece. Investors in the PIPE include Dragoneer, Lennar, Ribbit, top-tier mutual funds, and Reinvent Capital. Existing Hippo shareholders will likely own about 87 percent of the combined company when the deal closes.
$MILE has been cut in half and still trades over 10X revenue. If you are a historian, this is still expensive. I like the concept and will not say more, but cheering for @hippo_insurance from $RTPZ @reidhoffman at ANY PRICE is not smart. $LMND = no bueno!

— StockCrusher (@sandiegosam) March 3, 2021
Article continues below advertisement
Hippo's valuation
RTPZ valued Hippo at a pro forma implied equity value of $6.2 billion. Meanwhile, at RTPZ's current stock price, Hippo is valued at around $6.5 billion. In comparison, Lemonade, Metromile, and Root Insurance have market capitalizations of $5.8 billion, $1.4 billion, and $3.4 billion, respectively.
In its presentation announcing the merger, Hippo provided a valuation comparison. Its 2023 AV-to-gross written premium multiple is 4.4x. In comparison, Lemonade's, Metromile's, and Root's multiples are 7.8x, 2.5x, and 1.0x, respectively.
Article continues below advertisement
RTPZ stock looks like a good buy
Founded in 2015, Hippo is a property insurance company based in California. The company, backed by CEO Assaf Wand, had raised capital in 2020 in an investment that valued Hippo at $1.5 billion.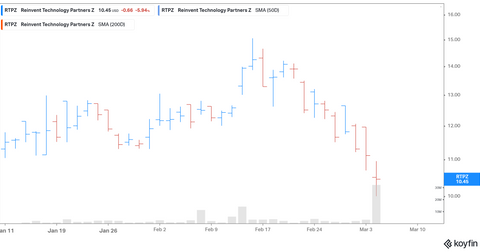 Article continues below advertisement
In 2020, Hippo reported total written premiums of $405 million in 2020, which represents a growth of 33 percent YoY. The company expects to post total written premiums of $544 million in 2021, $796 million in 2022, $1.15 billion in 2023, and $1.6 billion in 2024. In the presentation, Hippo highlighted that the 2023 gross written premiums for Lemonade, Metromile, and Root are expected to be $778 million, $524 million, and $2.15 billion.
Hippo thinks that the total addressable market for the U.S. homeowners insurance market is worth about $105 billion. Based on the company's strong growth outlook, RTPZ stock looks like a good buy. However, the stock is a speculative play until the Hippo-RTPZ deal closes.