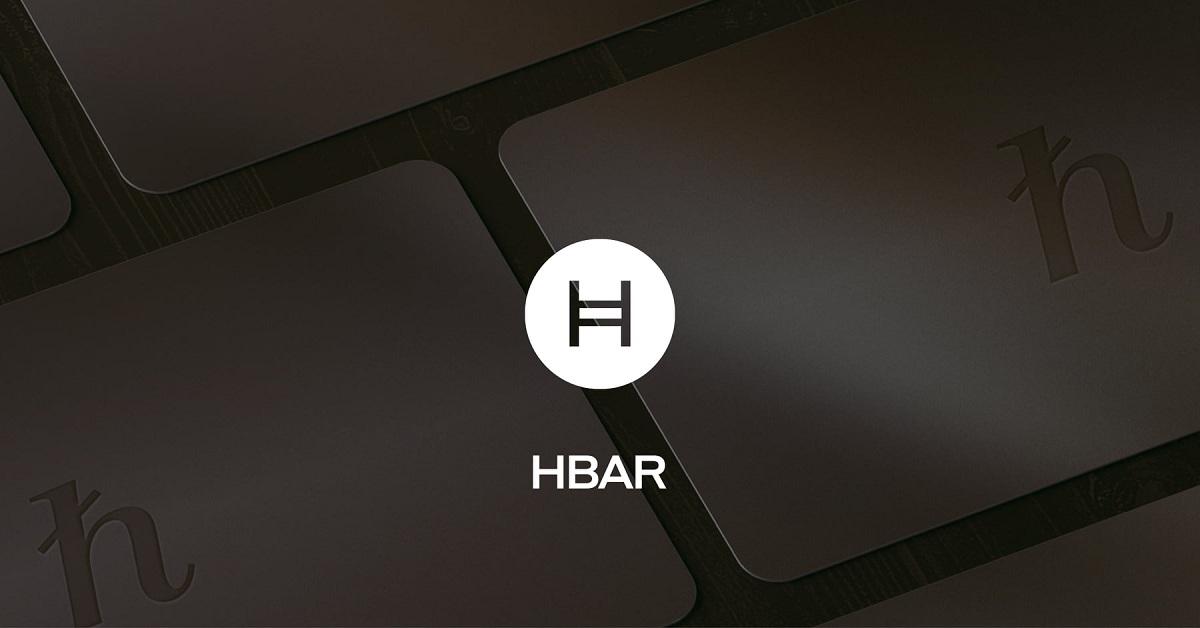 Why HBAR Is Making News After Solana's Crash
By Ruchi Gupta

Sep. 15 2021, Published 6:23 a.m. ET
HBAR is making headlines after hitting $0.54 on Sep. 15. That new high followed some selling in Solana's popular SOL token. HBAR is the official cryptocurrency of the Hedera Hashgraph project. What's the HBAR news behind the rise, and is the token a good investment?
Article continues below advertisement
Hedera is a decentralized public network designed for enterprise applications. Google and IBM are part of the project, along with Boeing, Tata Communications, Nomura, and T-Mobile parent Deutsche Telecom. Hedera is run by a governing council.
Hedera (HBAR) news is boosting its price
HBAR has more than doubled in the past seven days and is up 1,500 percent in 2021. Several factors are behind the crypto's surge. One is Hedera Hashgraph's promise of a special announcement on Sep. 16, the project's second anniversary of open access.
Article continues below advertisement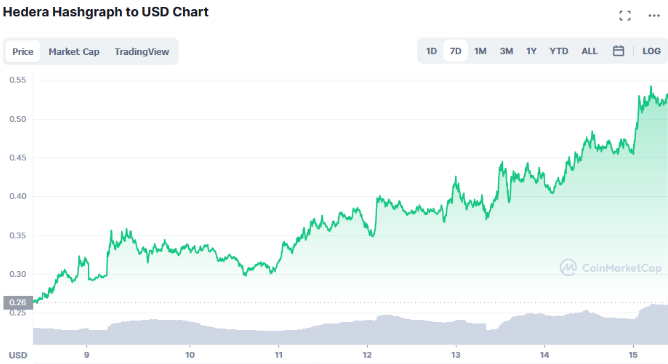 HBAR's listing on KuCoin and Crypto.com has also boosted the token. As the crypto gets supported on more exchanges and more investors discover it, its price should rise. With this in mind, many investors are trying to buy HBAR when it's still cheap.
Article continues below advertisement
HBAR has also benefited from the Solana crisis, where transaction demand overwhelmed Solana's network. That caused some investors to dump SOL in a panic and pick up Hedera's token instead.
Article continues below advertisement
Hedera (HBAR) crypto a good investment?
Hedera's HBAR has a maximum supply of 50 billion tokens. Cryptos with a capped supply sometimes appeal to investors wanting to avoid inflation.
Article continues below advertisement
Also, as an enterprise-grade blockchain with fast transactions and low fees, Hedera is positioned to benefit from the rapidly expanding DeFi sector. The HBAR token facilitates transactions on Hedera's platform and helps secure the network. As more projects join the network, demand for the token should increase, lifting its price.
Hedera's (HBAR) price prediction
The next milestone Hedera fans are hoping for is $1. There's a chance HBAR could hit that before the end of 2021, and $10 before 2025.
Article continues below advertisement
Catalysts include more prominent organizations joining Hedera's governing council, which would build the project's credibility and bolster investors' confidence in HBAR. The token's listing on more exchanges, such as Coinbase, should also lift its price. Meanwhile, a major risk factor for HBAR is the growing regulatory scrutiny of the DeFi sector.
Where to buy Hedera (HBAR) crypto
If you like HBAR's price prediction, you may want to add it to your portfolio. Although HBAR isn't available on Coinbase yet, you can buy it with the U.S. dollar on Binance, Bittrex, and HitBTC, or with Bitcoin or Ethereum on Huobi. Keep in mind that cryptocurrency can be volatile, and it's best to invest only what you can afford to lose.