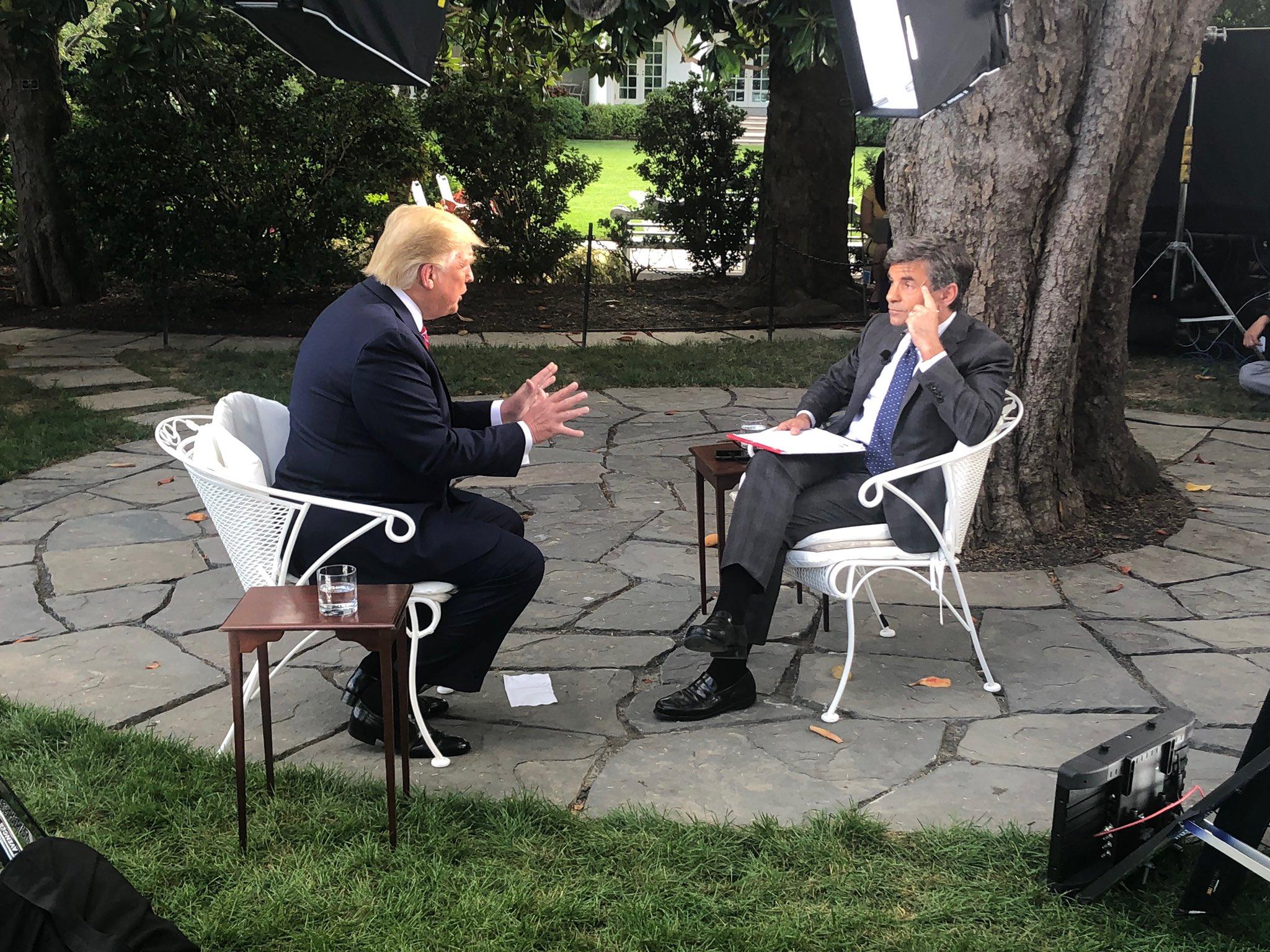 George Stephanopoulos' ABC Roles Contribute to His Large Net Worth
ABC produces some of the top shows in the world, whether it's morning shows or shows revolving around discussions. One of the public figures that sit atop of the network is George Stephanopoulos. He's an anchor for This Week, Good Morning America, and other shows on ABC. What's his net worth?
Article continues below advertisement
George Stephanopoulos is a television anchor for ABC. He's the host or co-host of multiple shows on the network including This Week and Good Morning America.
Birthdate: February 10, 1961
Spouse: Ali Wentworth (m. 2001)
There was constant speculation that Stephanopolous was going to leave ABC in 2021, but the television star has made consistent appearances on the network up until this year. While some fear that he could still end up leaving, it's expected that he'll be with ABC for the long term.
Article continues below advertisement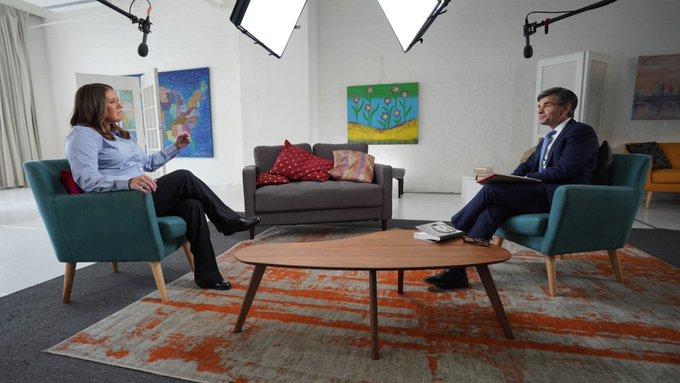 Who is George Stephanopoulos?
Stephanopoulos is one of the world's most recognized television hosts. He rose to fame in the television industry when he became the host of This Week in 2002. The show covers various political topics and has been one of the top discussion programs in the world. First televised in 1981, the show is more commonly known today as This Week with George Stephanopoulos, as the show and ABC itself have become synonymous with the anchor's name.
Article continues below advertisement
The show host has interviewed some of the world's current and previous world leaders such as Bill Clinton, Barack Obama, Cory Booker, and most recently New York City Mayor Eric Adams. Adams, who was sworn in on Jan. 1, sat down with Stephanopoulos last week and discussed the COVID-19 pandemic, unemployment, and other topics. The episode was one of the highest viewed episodes in the show's recent history. Many people wanted to know what the new NYC mayor has in store for the city.
Article continues below advertisement
Adams was a highly trending topic on social media after he made comments in a press conference and said, "My low-skilled workers, my cooks, my dishwashers, my messengers, my shoe-shine people, those who work in Dunkin' Donuts, they don't have the academic skills to sit in a corner office." Many speculate that Adams misworded what he was trying to say, but the statement still offended a lot of people.
Is George Stephanopoulos leaving GMA?
There was speculation throughout 2020 and 2021 that Stephanopoulos was leaving Good Morning America, or commonly known as GMA. He has hosted GMA since 2009 and it has been the most viewed morning show in the U.S. for over a decade. There were rumors that he was threatening to leave the show due to contract disputes, roles, and more.
Article continues below advertisement
Stephanopoulos also dealt with COVID-19 in 2020, which contributed to the TV anchor missing some episodes. Currently, there aren't any plans for Stephanopoulos to leave the show. He's expected to be the co-anchor of the show for many years to come.
Stephanopoulos started his own production company with ABC.
The TV star launched George Stephanopoulos Productions in October 2021. The production company will produce television shows and movies across Disney's streaming and broadcasting networks. His company is expected to mainly focus on non-fiction shows and movies.
What's George Stephanopoulos' net worth?
According to Celebrity Net Worth, the television anchor has a net worth of $40 million. He's estimated to have a yearly salary of $15 million, while also generating income from guest appearances on other shows.