Kiana Danial Went From Losing a Wall Street Job to Becoming the "Invest Diva"
Invest Diva CEO Kiana Danial's net worth attests to her investing know-how. See how she turned Wall Street failure into financial success.
She may have a net worth of over $2 million now, but "Invest Diva" Kiana Danial hit hard times about a decade ago. As she told Business Insider, Danial was living on the Upper East Side and working as a Wall Street financial public relations associate in 2010 when she was unexpectedly fired. "I thought I was rocking it," she recalled. "So I was absolutely blindsided. And of course, my boyfriend then broke up with me a week later. And then I didn't have money to pay the rent on my dream apartment."
Article continues below advertisement
Article continues below advertisement
Kiana Danial
Founder and CEO of Invest Diva, Baruch College adjunct finance professor
Kiana Danial is the founder and CEO of Invest Diva, an adjust professor of finance at Baruch College, and the author of books including Invest Diva's Guide to Making Money in Forex and Cryptocurrency Investing for Dummies.
Date of birth: April 9, 1984
Hometown: Tehran, Iran
Education: B.A.Sc in electrical engineering from the University of Electro-Communications, Tokyo, Japan
Through hard work and research, though, Danial eventually bounced back. And now she's sharing the tricks of her trade through her Invest Diva platform. As she explained to Insider, she tried to dip into her emergency fund after losing that Wall Street job, only to realize she couldn't cash out without a penalty. "That motivated me to, first of all, learn how to invest on my own, and also motivated me to share my journey with other women who may be in the same position," she said.
Article continues below advertisement
Danial accumulated her wealth by investing in herself.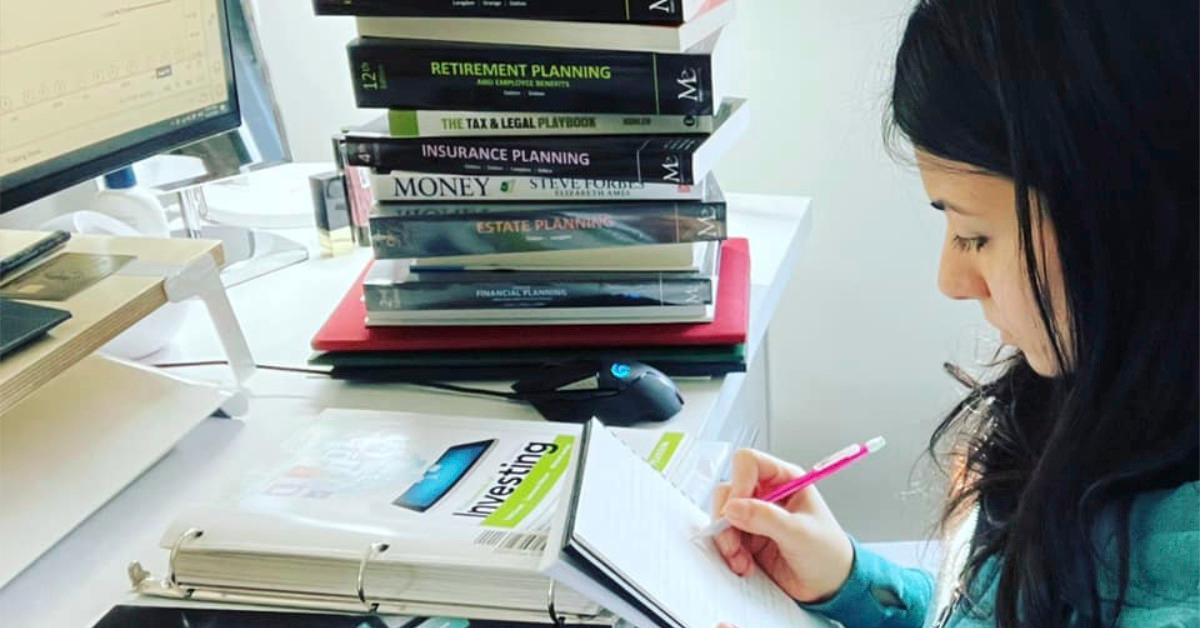 After getting fired, Danial invested in herself by taking personal finance courses, learning stock trading through programs, and even hiring a business coach. With Invest Diva in full force, Danial now has multiple revenue streams, earning money from book royalties, speaking engagements, consulting fees, affiliate marketing, and investing dividends.
Now passing along the wealth of her knowledge. "Not everyone can dedicate hours a day to learning about forex, cryptocurrencies, or stocks. But you have to start somewhere," she told the Scandinavian Capital Markets blog last year. "Above all else, you need a desire to change. Investing is like any other skill and requires practice. Without breaking through the perceptions that hold you back, you won't be able to keep it going in the long run."
Article continues below advertisement
Article continues below advertisement
She wrote a book about building a crypto portfolio
Danial is the author of the 2019 book Cryptocurrency Investing For Dummies, which claims to offer "trusted guidance on how to make money trading and investing in the top 200 digital currencies, no matter what the market sentiment."
On the Dummies website, Danial also shares one of her tips for free: "Buy the freaking dip. What does that mean? It means that instead of panicking when the prices drop to a dip, it may be the best time for you to buy," she writes. "Don't buy when the prices have gone up so much in a short amount of time and the markets are hyped up. Of course, for all your investment decisions, you must analyze the market from different points than just the low price."
Danial married her rocket scientist husband on Pi Day
As the Great Neck Record reported in 2019, Danial is married to Australian rocket scientist Matthew Tarascio, who was working for Lockheed Martin at the time. On her website, Danial says she married Tarascio in Hawaii—halfway between Australia and New York"—on "the Pi Day of the century," March 14, 2015. "We cut our wedding cake right at 9:26:53 to honor Pi: 3.141592653," she added.