GameStop's Stock Forecast in 2021: Should You Buy the Dip?
Gaming retailer GameStop (GME) has been very volatile this year. It's down almost 92 percent from its peak, but it's still up 116 percent for the year. What's the forecast for GME stock in 2021? Will it fall more and should investors use the slide as a buying opportunity?
Article continues below advertisement
Reddit group WallStreetBets targeted several stocks including GameStop, AMC Theatres, and Sundial Growers (SNDL). After rising spectacularly, these stocks are now down sharply from their peak. The SEC is probing the volatility in these stocks. Even Congress is probing the GME debacle.
Article continues below advertisement
Why WallStreetBets targeted GameStop
WallStreetBets choose its targets wisely. All of the companies that the group targeted had many similarities. First, all of them had a fundamental story. In GameStop's case, it pivoted towards online retail. Also, there was the involvement of activist investor Ryan Cohen. Second, GME stock had a very short interest, which at the peak was greater than 100 percent.
Think of it this way, more GME stocks were sold short than the float. The rise in GME stock triggered a short squeeze as shorts scrambled to cover their position. Since GameStop was a small company (it is again after the crash), it was relatively easier to influence the stock price compared to large-cap companies.
Article continues below advertisement
Why GME stock is falling
At its peak, GME stock surged to astronomical valuations. For example, its NTM (next-12-month) EV-to-EBITDA multiple was over 200x at the peak. While I have noted in the past that a turnaround story like GameStop shouldn't be valued only on the NTM numbers, it wasn't possible to justify a gaming retailer commanding a market capitalization of over $30 billion.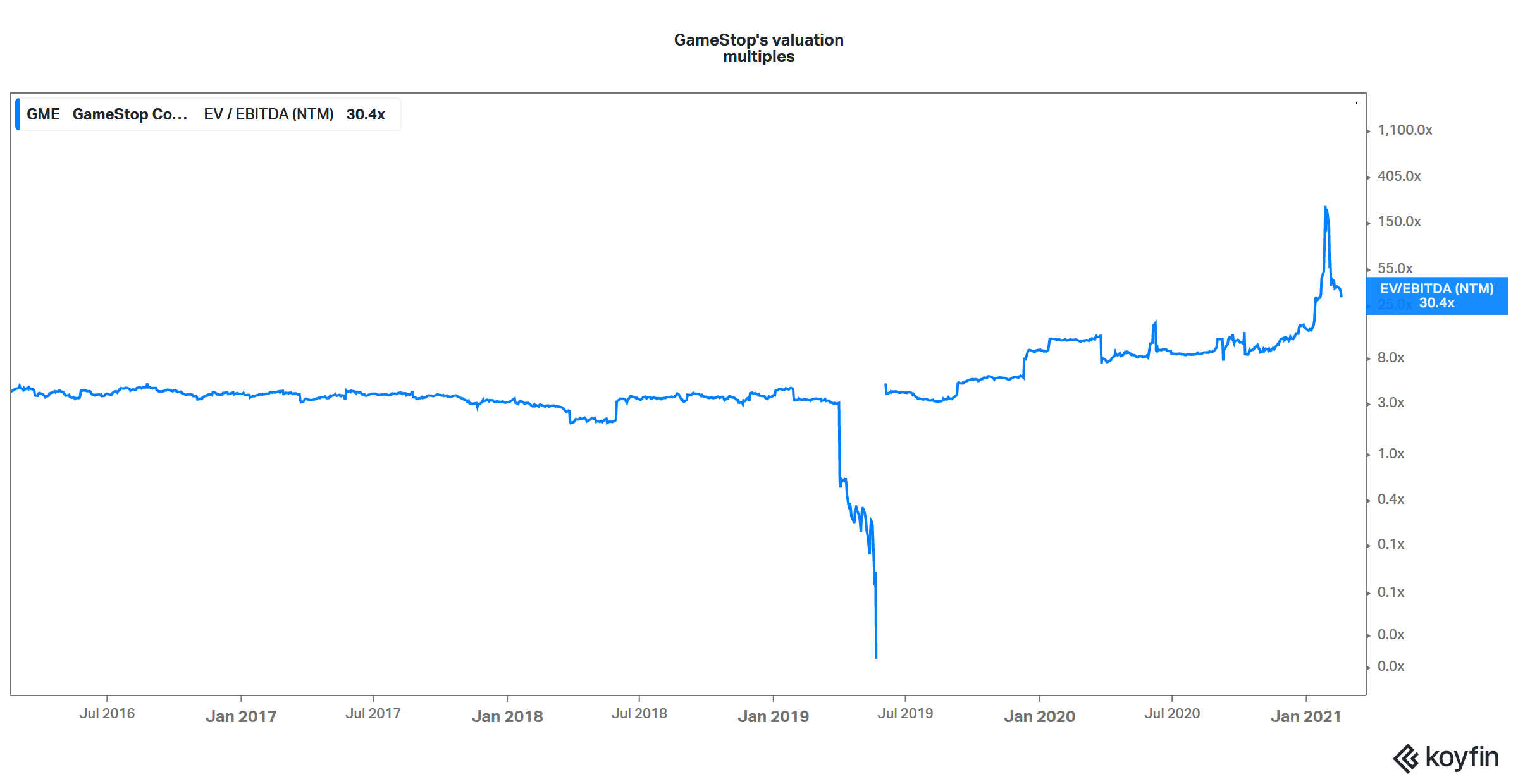 Article continues below advertisement
Short squeezes are perfectly legitimate and common in stock markets. However, invariably the stock pares gains after the initial buzz, which we have seen in GameStop stock. Is GME stock a buy after the crash?
GameStop stock forecast
Let's start by looking at analysts' forecast. According to the estimates compiled by TipRanks, GameStop's average target price is $14.83, which is a discount of 63 percent over its current prices. GME stock is even trading above its highest target price of $33. If anything, analysts have been turning bearish on the company.
Article continues below advertisement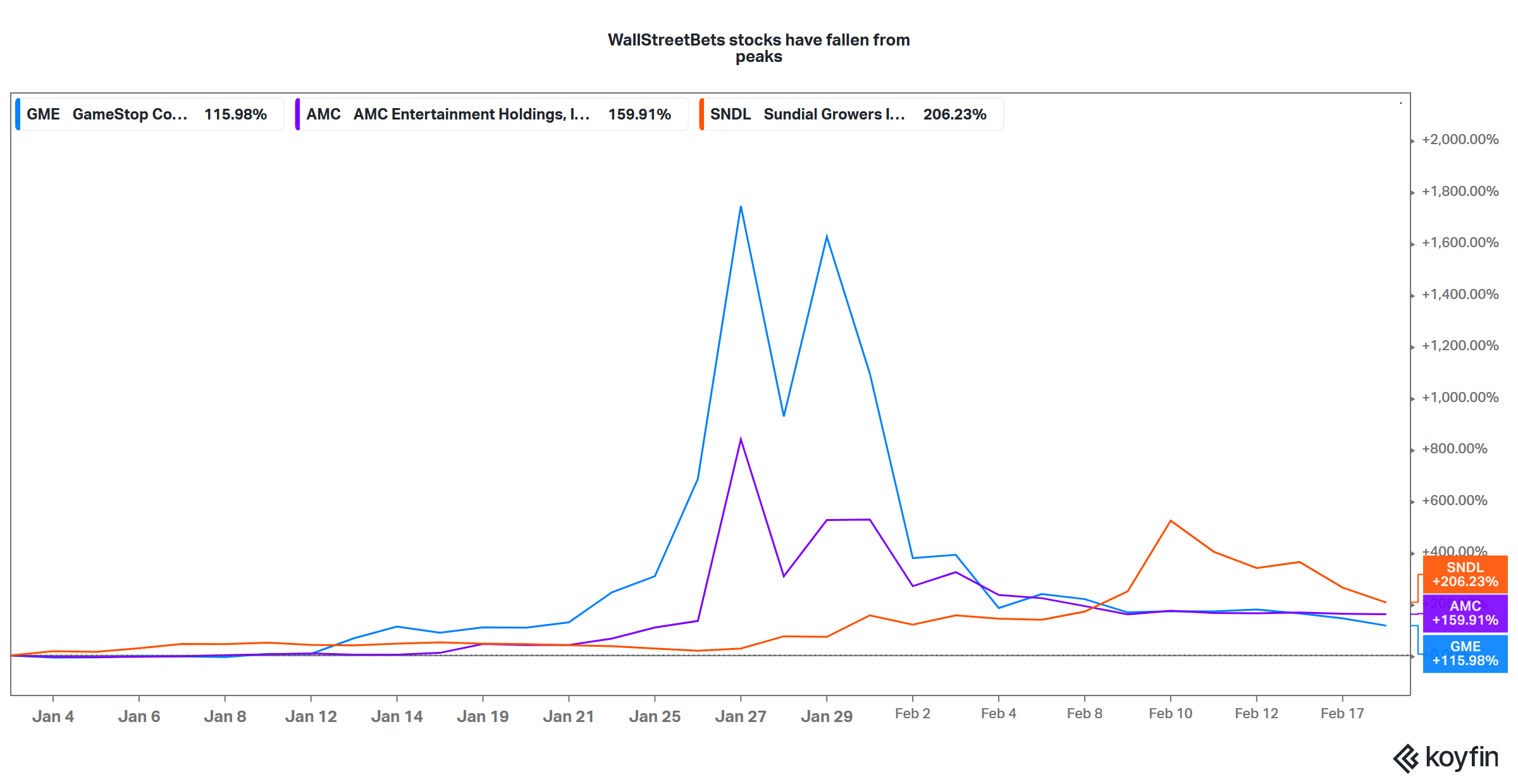 In January, Standpoint Research downgraded the stock from buy to hold, while Telsey Advisory Group downgraded GME from outperform to underperform. Among the seven analysts covering the stock, four recommend a hold, while three recommend a sell.
Article continues below advertisement
Is GME stock a buy after the crash or will it fall more?
While analysts' forecasts aren't the most perfect indicator, they do provide insights into what Wall Street thinks about a company. GME stock has been on a literal freefall and investors have lost billions amid the euphoria.
Article continues below advertisement
However, after the crash, GameStop's valuations have started to look much more reasonable. While analysts' forecast is bearish for the gaming retail company, it's a turnaround story. GME could see an increase in earnings and structurally higher valuation multiples as it transforms itself into an online gaming retailer. Now, the stock trades at a much more reasonable NTM EV-to-EBITDA multiple of 30.4x.
Who's responsible for the GME debacle?
While lawmakers are probing short-sellers and Robinhood for the GME debacle, influencers like Chamath Palihapitiya and Elon Musk are also guilty of getting involved in what now looks the biggest speculative play in recent times. While Palihapitiya might have donated the $500,000 profit that he made from the GME calls to the Barstool Fund, that wouldn't compensate for the billions of dollars that investors lost in the stock.