GME's Earnings Are Coming: Will It Be Mayday for Shorts or WallStreetBets?
While GameStop (GME) stock opened higher on March 22, it soon turned red for the day. GME stock has been among the most volatile stocks in 2021. Bulls, led by Reddit group WallStreetBets, have targeted the short-sellers in the stock. GameStop has scheduled its earnings for March 23 after the markets close. Should you buy or sell the stock ahead of its earnings?
Article continues below advertisement
GameStop has become the poster child of how retail traders led a shorts squeeze that almost led to the demise of a Wall Street hedge fund. While WallStreetBets has targeted many other stocks like AMC Entertainment, Naked Brands, Tilray, and BlackBerry, GME stands out.
GameStop short squeeze
At its peak, GameStop's short interest was almost 140 percent, which means that 1.4 GME shares were sold short for every one GME stock outstanding. That was a juicy proposition for WallStreetBets, which has mainly targeted stocks with high short interest.
Article continues below advertisement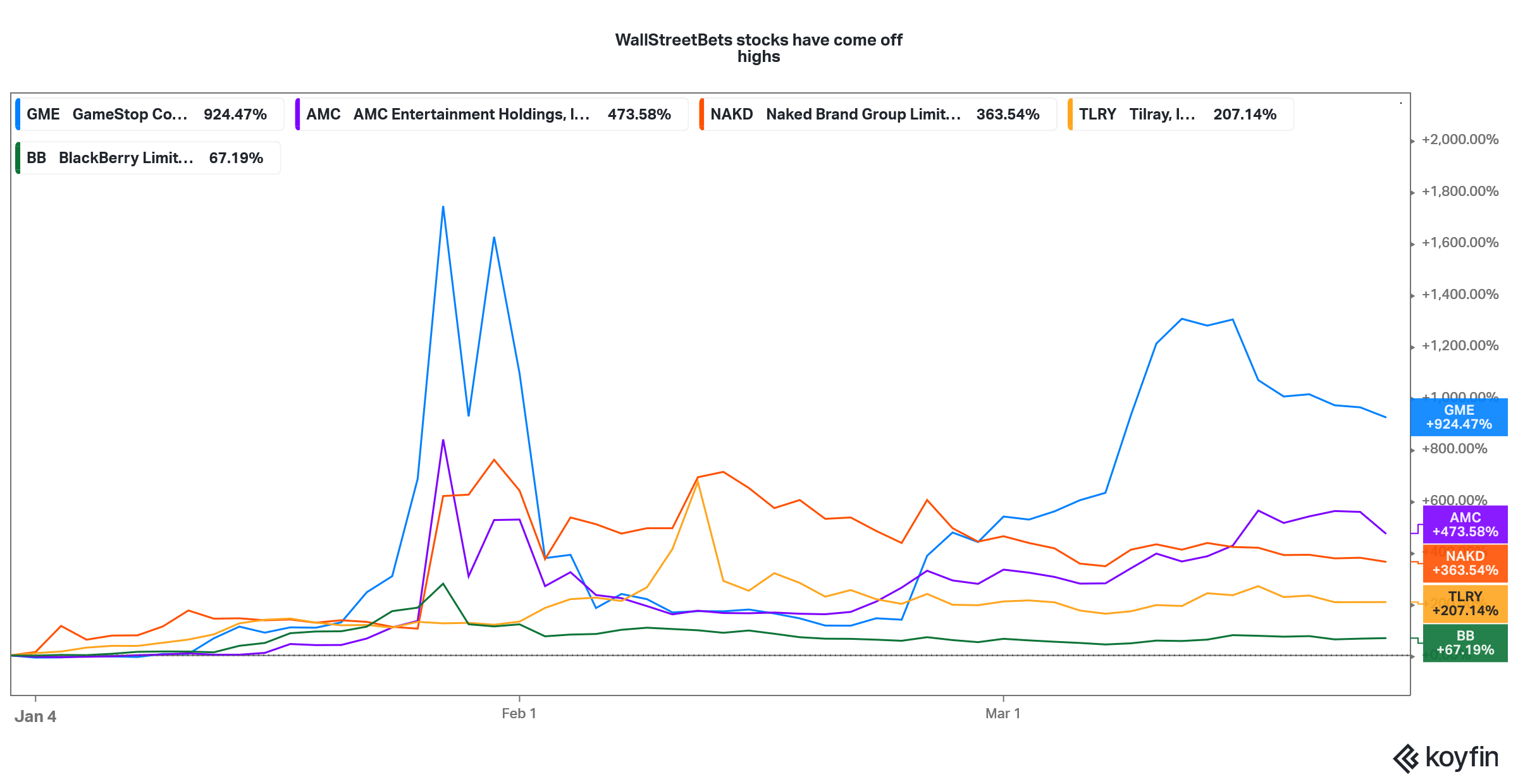 Add the fundamental story of a pivot towards e-commerce and a turnaround under activist investor Ryan Cohen, and shorts were left scrambling to cover their positions as GME stock almost reached $500. Short sellers lost billions betting against the company with Melvin Capital, which was short on the stock and lost almost half of its value in January.
Article continues below advertisement
Is GME a fundamentally strong company
While, short squeezes can trigger a buying spree in stocks, over the medium to long term fundamentals matter much more than the shorts squeezes and sentiments. GME will release its earnings for the fourth quarter of 2020 for the three-months ended Jan. 31, 2021, on March 23.
This will be the first time since WallStreetBets propped the stock that GME will be releasing its earnings and discuss the performance with analysts. Ahead of the earnings release, most brokerages including BofA (Bank of America) Securities, Wedbush, and Telsey are bearish on the stock. BofA thinks that investors won't use their $1,400 stimulus checks to buy GME stock.
Article continues below advertisement
GameStop's Q4 earnings estimates
Overall, the fiscal fourth quarter of 2020 and fiscal 2020 aren't expected to have been great for GameStop. Analysts expect that GME's revenues fell by 19.6 percent YoY in fiscal 2020. They have fallen on a YoY basis in the previous two fiscal years as well.
Article continues below advertisement
However, analysts expect that the company's revenues increased 1.7 percent in the fiscal fourth quarter of 2020 and will rise 7 percent in fiscal 2021 as well. Analysts expect the company to post a net loss of $10.5 million in fiscal 2021 and a net loss of $137 million in fiscal 2020.
Ryan Cohen, online sales, and GME's turnaround
GME is essentially a turnaround story as the company transitions from physical stores to online sales. Online sales accounted for almost one-third of the company's sales in the nine-week holiday period that ended on January 2, 2021. Also, Cohen has been active in GameStop and is believed to be behind the exit of CEO Jim Bell.
Article continues below advertisement
Cohen is also rumored to head GameStop's e-commerce operations. We might get more details during the earnings call. With an NTM EV-to-sales multiple of 2.6x and an NTM EV-to-EBITDA multiple of 154x, it's difficult to build a bullish thesis for GME stock at these prices.
Article continues below advertisement
Gaming is moving online.
The fact that gaming is moving online complicates things more for GameStop. Also, while we should consider the boilerplate disclaimer that "past performance may not be repeated," GME stock has fallen after eight of the last 10 earnings releases, according to data compiled by Bloomberg.
This includes the 19 percent fall after the earnings for the fiscal third quarter of 2020 where GME not only missed on the top line but also announced a share offering to raise cash. Many other companies have used the spike in their stocks to raise cash by selling shares.
Article continues below advertisement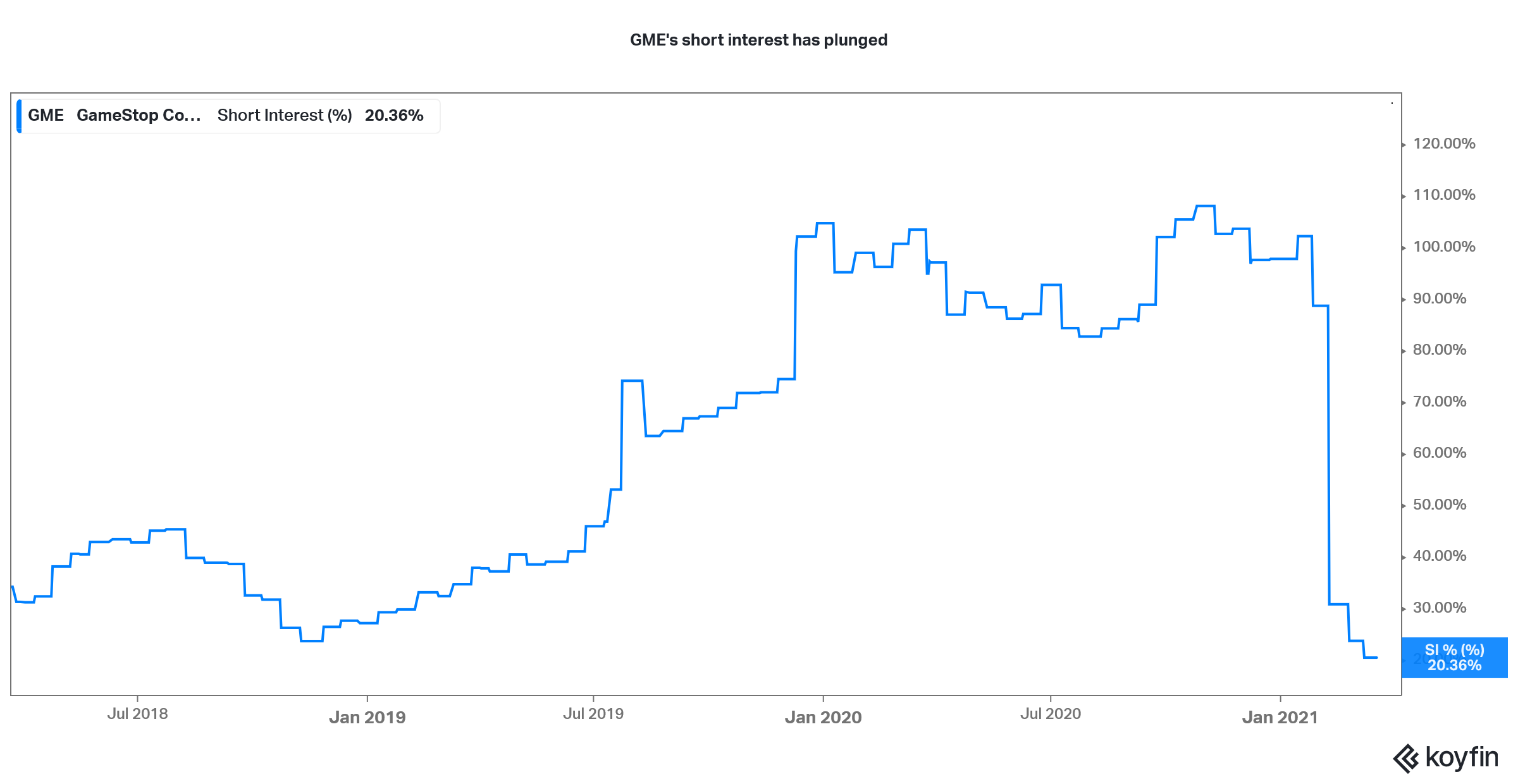 Should you buy or sell GME stock?
Ahead of the earnings release, GME stock looks like a sell. Its short interest was only about 20 percent according to the most recent filing, which makes another short squeeze unlikely. With a short squeeze largely out of the question, it's back to fundamentals for GME stock. While the company's fundamentals look reasonable, the risk-return stand-off looks skewed towards the negative looking at the elevated valuations.
So far, WallStreetBets has created havoc for GME short sellers. However, the tables might turn as bears would fancy their chances given the soaring valuations.