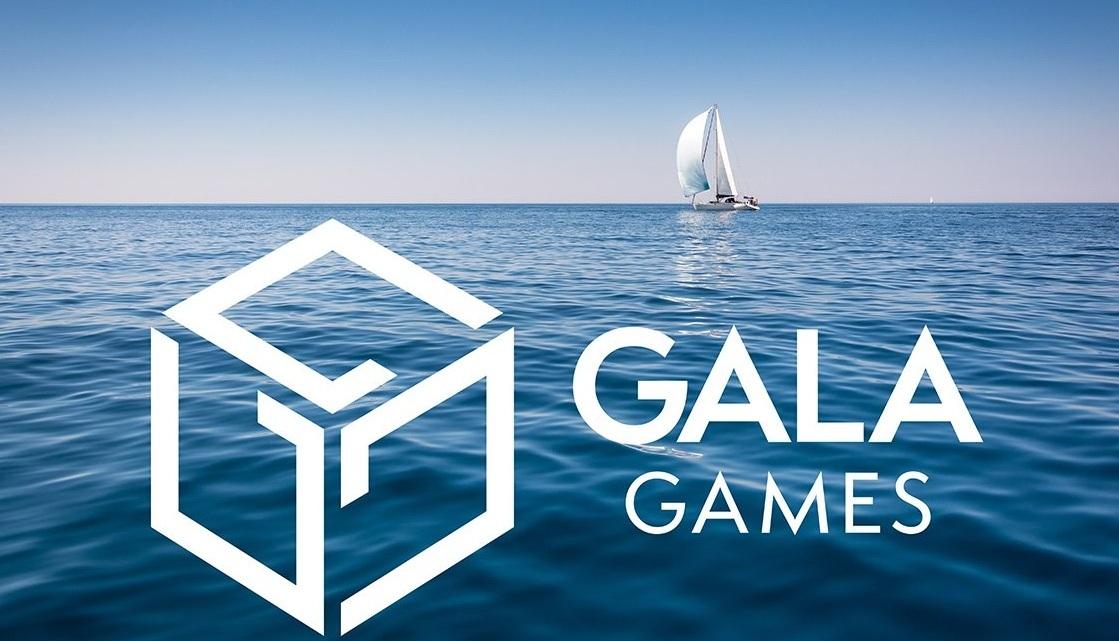 Where Will Gala Be in 2025? The Crypto's Outlook
Gala has declined 20 percent just a day after setting a new record high of almost $0.50. Should you buy the dip? What's the crypto's price prediction for 2025?
Article continues below advertisement
Gala Games is a startup that develops blockchain-based games. It has released its first game, Town Star, and has more titles in the works. These include Spider Tank, Fortified, Echoes of Empire, and Mirandus. Gala Games founder Eric Schiermeyer was part of the team that launched Zynga, a popular social game developer. Gala, the project's official token, is used for transactions such as purchasing game items.
Gala Games is also in the NFT business
In addition to developing games, Gala builds NFTs that go along with its games. At the recent GamesBeat Summit, Gala executives explained how they're using NFTs to fuse art into games. The executives further explained how doing games and NFTs together makes sense economically for the Gala community.
Article continues below advertisement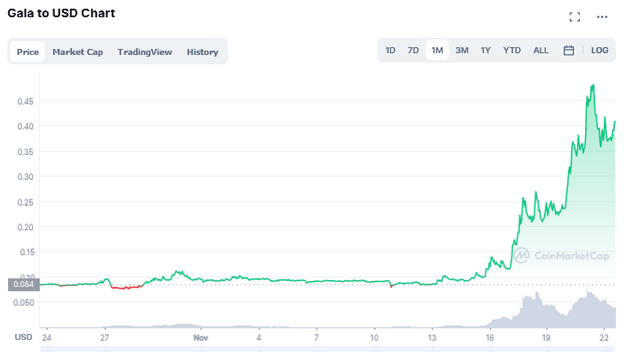 Gala Games is already profitable and sees a bright future
Gala Games launched in July 2019, and its Gala token began trading in Sept. 2020. The project has attracted 1.3 million active users and sold almost 30,000 NFTs, with the most expensive piece fetching $3 million. The project is already profitable despite having just one game on the market.
Article continues below advertisement
Is Gala crypto a good investment?
Although Gala has pulled back from its peak, investors have made good money with the altcoin. It has gained 300 percent in just a week and more than 30,000 percent since the beginning of 2021.
Article continues below advertisement
Facebook is spearheading the shift to the metaverse, a world where people will be able to meet, work, and play despite being physically miles away from one another. The economy of the metaverse is expected to be many times larger than the economy of the physical world. Investors are excited to get exposure to the metaverse, with some going for stocks and others crypto. Gala, Decentraland MANA, and Standbox have emerged as investor favorites.
Gala crypto's price prediction 2025
After Gala skyrocketed from $0.07 to almost $0.50 in only a couple of weeks, fans are training their sights on $1. If the altcoin continues its recent momentum, it could reach $1 soon, and $10 by 2025. In the near term, Gala could rise as bargain hunters move in to buy the dip. In the long term, new game releases should serve as catalysts for the crypto.