Where to Buy Sandbox Cryptocurrency Before the Alpha Event
The scramble for Sandbox (SAND) crypto is underway. Eager investors are looking to get their hands on the riveting crypto. The Sandbox metaverse has created quite the buzz, which is expected to increase as the Alpha event draws near.
Article continues below advertisement
So, where can investors and crypto enthusiasts go to get their hands on the SAND coin? Multiple options are available.
Sandbox has taken the gaming and crypto industry by storm.
Arthur Madrid and Sebastien Borget are the Sandbox founders. The Sandbox is built on the Ethereum blockchain and provides its users with a unique experience. The official whitepaper for Sandbox cites that the goal is to provide, "a deeply immersive metaverse in which players will create virtual worlds and games collaboratively and without a central authority." The executive summary states that the ultimate aim is to "disrupt" Roblox, Minecraft, and other existing game makers.
Article continues below advertisement
The play-to-earn incentive combined with blockchain technology is creating a lot of excitement and seems to be a promising path to success for Sandbox. Sandbox's gaming world gives players the opportunity to purchase land and create NFTs within the game. When users complete quests, they can earn Sandbox tokens. The SAND token is an ERC-20 utility token. It's used for value transfers, staking, and governance.
Currently, the SAND coin is priced at $4.25 and has a 24-hour trading volume of $4,171,487,118. It's also up 3.53 percent, as of the last 24 hours. CoinMarketCap ranks Sandbox at number 49 with a live market cap at $3,788,553,424. The max supply for SAND is 3,000,000,000 coins.
Article continues below advertisement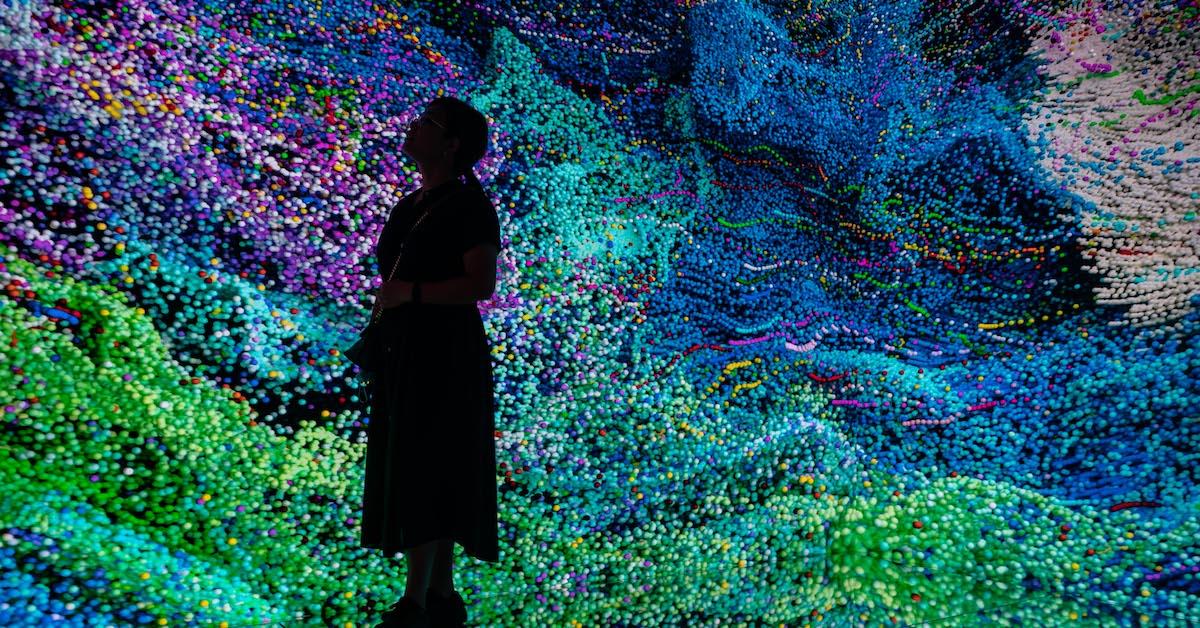 Sandbox metaverse Alpha event
On Nov. 29 the Sandbox metaverse will be hosting an Alpha event. According to a tweet shared by Sandbox, the event will run for three weeks until Dec. 20. It will be a three multiplayer event with the NFT Institute, Dungeon of Dum-Yz, and Club XYZ. The Alpha Pass NFT gives its holders access to 15 additional experiences.
Article continues below advertisement
It also includes the opportunity to participate in P2E rewards and receive three exclusive Alpha NFTs and 1,000 SAND (worth $3,500 currently). People without the Alpha Pass NFT will still be able to access the three experiences and complete quests, but they won't be eligible for the play-to-earn feature. Only 5,000 Alpha passes will be available at the event.
Article continues below advertisement
Where you can buy SAND
There are several avenues available for eager investors to get their hands on SAND. Binance has been deemed the most popular go-to for SAND because it's such a large exchange. Other exchanges like FTX, KuCoin, CoinTiger, Mandala Exchange, and Huobi Global have SAND available as well. Due to its intense vetting system, Coinbase hasn't added SAND to its exchange yet.
The popularity of the coin has led analysts to predict that in the days leading up to the Alpha Event, SAND will cross the $5 threshold in an "ongoing bull run." Other speculations about SAND suggest that it may be next to rival meme coins like Shiba Inu (SHIB) and Dogecoin (DOGE) which have been down 8 percent and 3.5 percent in the last 24 hours.