Roblox's Listing Is Finally Here: Are You Game for It?
While 2020 was a bumper year for U.S. IPOs, online gaming platform Roblox put off going public until this year and opted for a direct listing. The long-awaited listing has finally arrived this week, and Roblox is set to trade under the ticker symbol "RBLX." How can you invest in Roblox IPO stock, and should you?
Article continues below advertisement
Roblox wasn't the only company to delay its listing in 2020. Fintech company Affirm also delayed its listing to 2021. Usually, companies delay the IPO due to adverse market conditions and a tepid response from the market.
When is Roblox listing?
Roblox was previously looking at a direct listing in Feb, 2021, but then delayed it to March. In its most recent filing, the company said that the direct listing would be around Mar. 10, and its ticker has appeared today, Mar. 8. Roblox is listing just as high-growth but loss-making U.S. stocks have fallen from their peaks.
Article continues below advertisement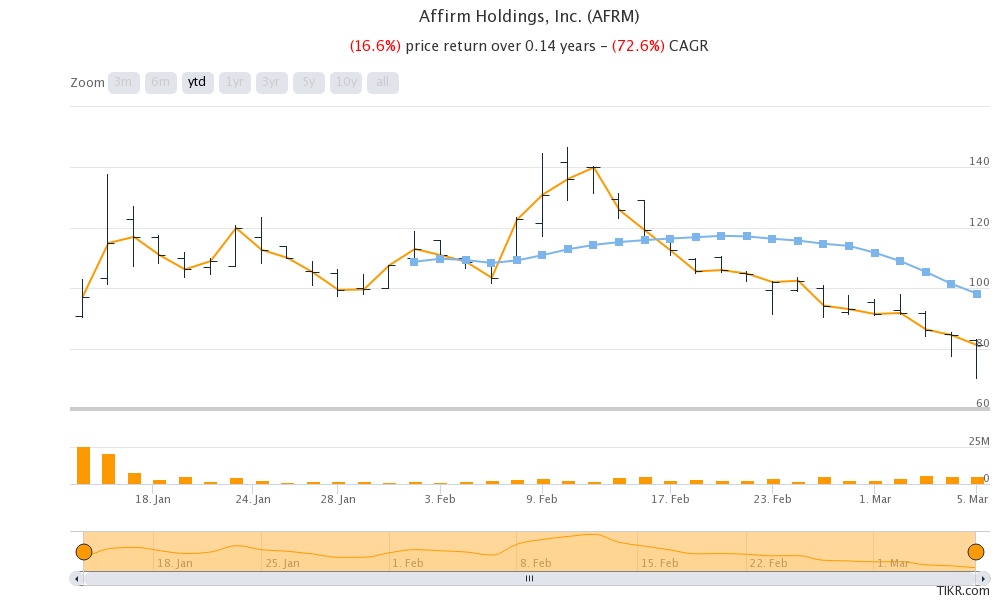 What's Roblox IPO price?
This being a direct listing, Roblox stock is set to start trading on the listing day. The company hasn't provided the price, but we can refer to its numbers from Jan. 2021, when Roblox went for private funding at $45 per share and was valued at $29.5 billion. Also, as Roblox is listing directly, it won't offer any new shares. Instead, stockholders will sell their 198,917,280 shares.
Article continues below advertisement
Direct listings are set to change under their new guidelines, which will allow companies to issue new shares. This could be a gamechanger for companies looking to raise capital, as well as for banks. Traditional IPOs are already seeing stiff competition from SPACs (special purpose acquisition companies), which have raised more money than traditional IPOs in 2021. If direct listings were to also gain traction, the fat fees investment bankers draw from traditional IPOs could be reduced significantly.
Article continues below advertisement
How to buy Roblox stock
Since Roblox is listing directly, there won't be any pre-IPO placement of shares. After the stock gets listed, you can place a market or limit order through your broker. Roblox's trading on its direct listing day will likely be similar to that of any other publicly traded stock.
Will Roblox be on Robinhood?
Robinhood trading app is very popular, especially among retail millennial investors. Robinhood allows direct trading stocks so Roblox should be on Robinhood platform.
Article continues below advertisement
Is Roblox a good investment?
In its most recent funding round, Roblox was valued at $29.5 billion—seven times its value in its previous round in 2020. That said, whereas tech and gaming companies were rerated in 2020 as the COVID-19 pandemic fueled demand, there are concerns as to whether gaming demand will keep that pace.
Article continues below advertisement
In its filing, Roblox said it had 32.6 million DAUs (daily active users) across 180 countries in 2020. On average, each user spends 2.6 hours daily on the platform. Its DAU count rose 85 percent in 2020, and 47 percent in 2019. Looking at the strong growth in online gaming and Roblox's strong position in the industry, it looks like a good investment.
Article continues below advertisement
Should you buy Roblox stock?
In 2020, Roblox's revenue rose 85 percent year-over-year to $923.9 million. That came after a 56 percent rise in 2019. Based on its private market valuation of $29.5 billion, Roblox's 2020 price-to-sales multiple is 31.9x. If the company's revenue rises 50 percent in 2021, its price-to-sales multiple would be 21.2x.
While those valuation multiples are high, they seem justified based on online gaming's growth outlook. Roblox is seeing losses, but its free cash flow is looks encouraging. Overall, despite the recent turmoil in tech stocks, Roblox's direct listing looks like a good buy.