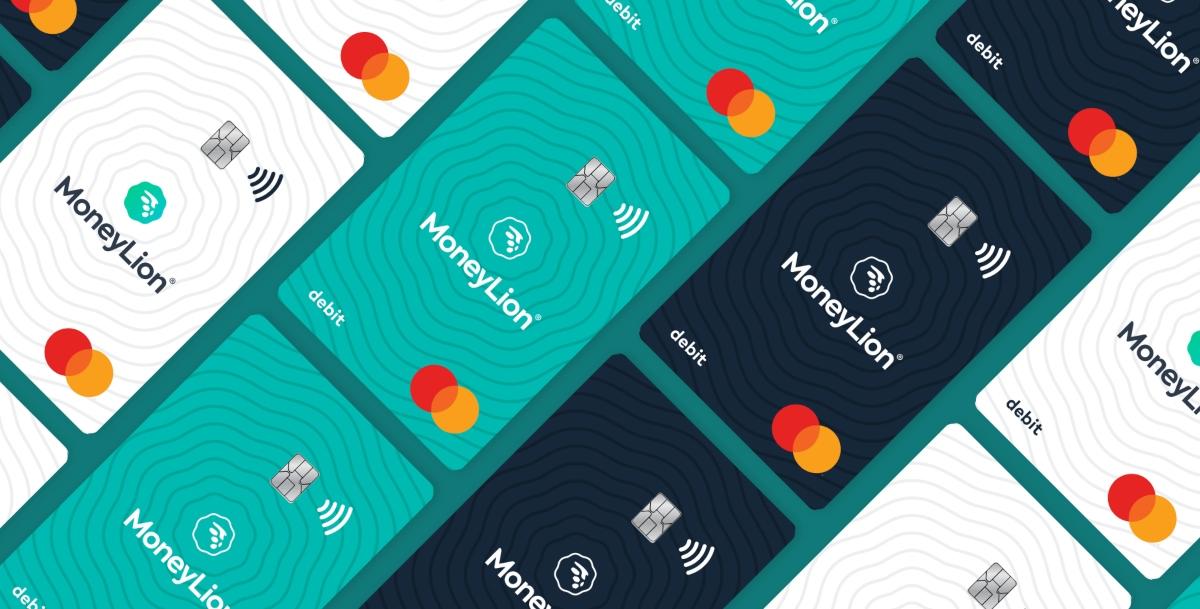 Buy FUSE Stock Before MoneyLion Merger to Ride the Fintech Wave
Fusion Acquisition Corp. (FUSE), a SPAC (special-purpose acquisition company), saw its stock fall 1.3 percent on March 15. The stock is down 19 percent from its 52-week high. What's the forecast for FUSE stock before the SPAC merges with MoneyLion? Will FUSE rise or continue to fall?
Article continues below advertisement
The FUSE SPAC is scheduled to take MoneyLion public. MoneyLion is a leading digital financial platform. The blank-check company is led by Chairman Jim Ross and CEO John James. The FUSE and MoneyLion merger is expected in the first half of 2021.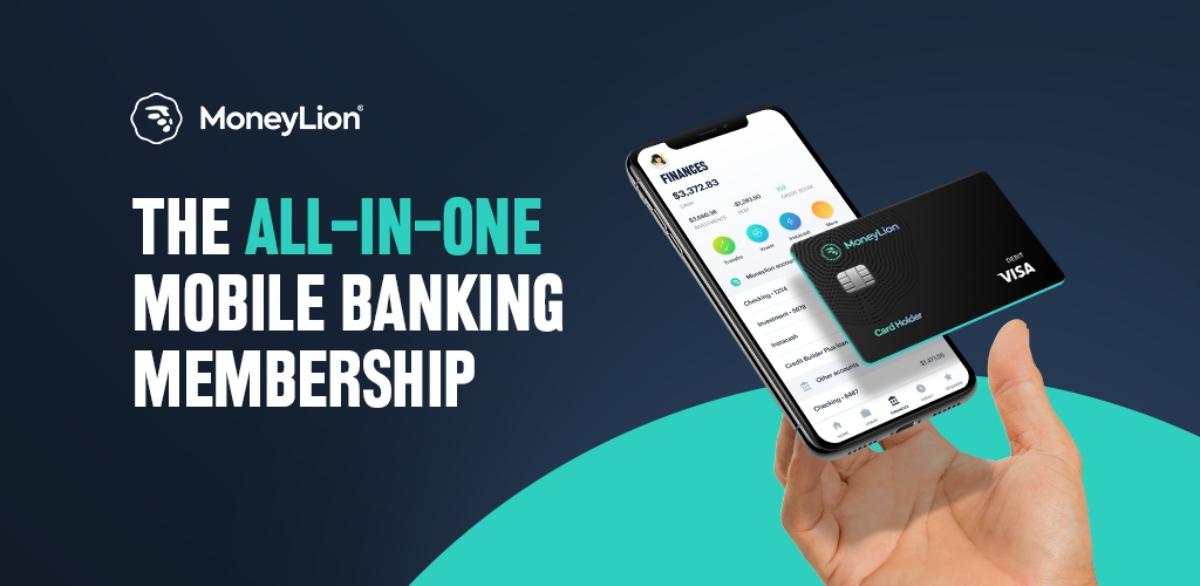 Article continues below advertisement
FUSE and MoneyLion merger date
The FUSE and MoneyLion merger deal is expected to close in the first half of 2021. The transaction, subject to approval by FUSE shareholders and other customary closing conditions, is set to have a pro forma enterprise value of $2.36 billion. A voting date hasn't been set. The combined entity will be listed on the NYSE. However, the new ticker symbol hasn't been revealed yet.
As part of the merger with FUSE, MoneyLion would get cash proceeds of $526 million to fund the company's growth initiatives. The proceeds will include a PIPE (private investment in public equity) investment of $250 million and an additional $350 million in cash held by FUSE in trust. Existing MoneyLion shareholders are set to own about 76 percent of the combined company when the deal closes.
Article continues below advertisement
MoneyLion is a good fintech company
FUSE offers investors tickets to what could be the next Square or PayPal. Founded in 2013, MoneyLion is a fintech startup company that offers financial advisory, lending, and investment services to customers. The company had over 1.4 million users at the end of 2020. FUSE is forecast to reach nearly 7.0 million users by 2023.
MoneyLion looks to be a high-quality business with bright growth prospects. The company expects to generate sales of $144 million in 2021 and forecasts its sales growing by 80 percent in 2022 and 65 percent in 2023. MoneyLion expects to be profitable in 2023. Also, the company is well-funded with powerful institutional backing. BlackRock and Apollo Global Management bought into FUSE's PIPE to be part of the MoneyLion deal.
Article continues below advertisement
MoneyLion's valuation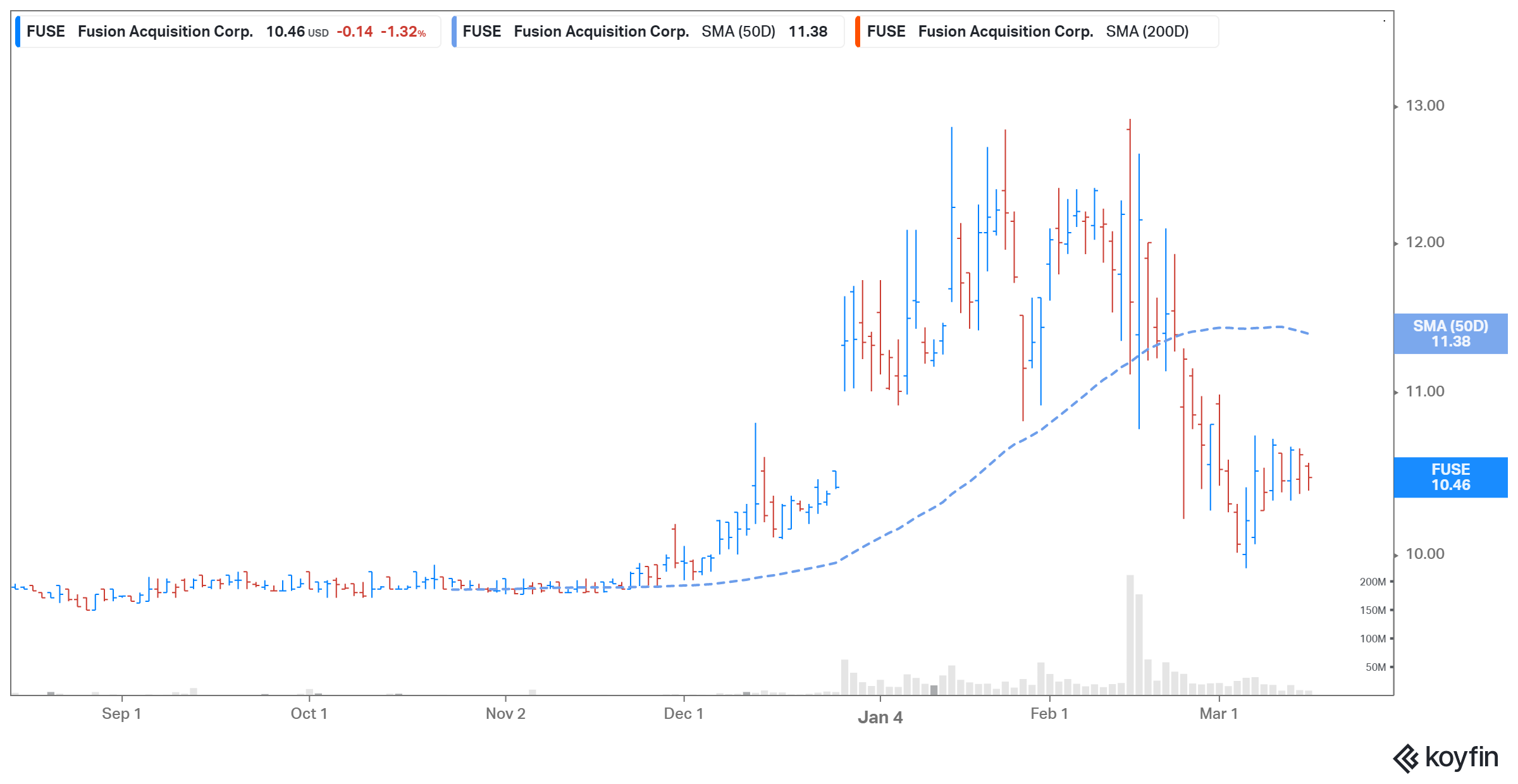 Article continues below advertisement
In MoneyLion's presentation announcing the merger, the company provided a comparison with its peers. Its 2021 FV-to-sales multiple is 17x, which looks attractive compared to other fintech companies. In comparison, SoFi's and Affirm's multiples are 20x and 44x, respectively. The 2022 FV-to-sales multiples for MoneyLion, SoFi, and Affirm are 9x, 13x, and 34x, respectively.
Between 2020 and 2022, MoneyLion expects its revenues to grow at a CAGR of 84 percent compared to SoFi's 55 percent and Affirm's 33 percent.
MoneyLion is a good long-term investment
Looking at the valuations and growth outlook, MoneyLion seems to offer a better value proposition. FUSE stock looks like a good buy ahead of its merger with MoneyLion. However, the stock is a speculative bet until the FUSE-MoneyLion merger closes.