Flirtbucks Is Legit — Users Should Still Proceed With Caution
It's common to find many scams on chatting platforms online. Many wonder if Flirtbucks is a scam or legit. Although Flirtbucks is legit, users should be careful.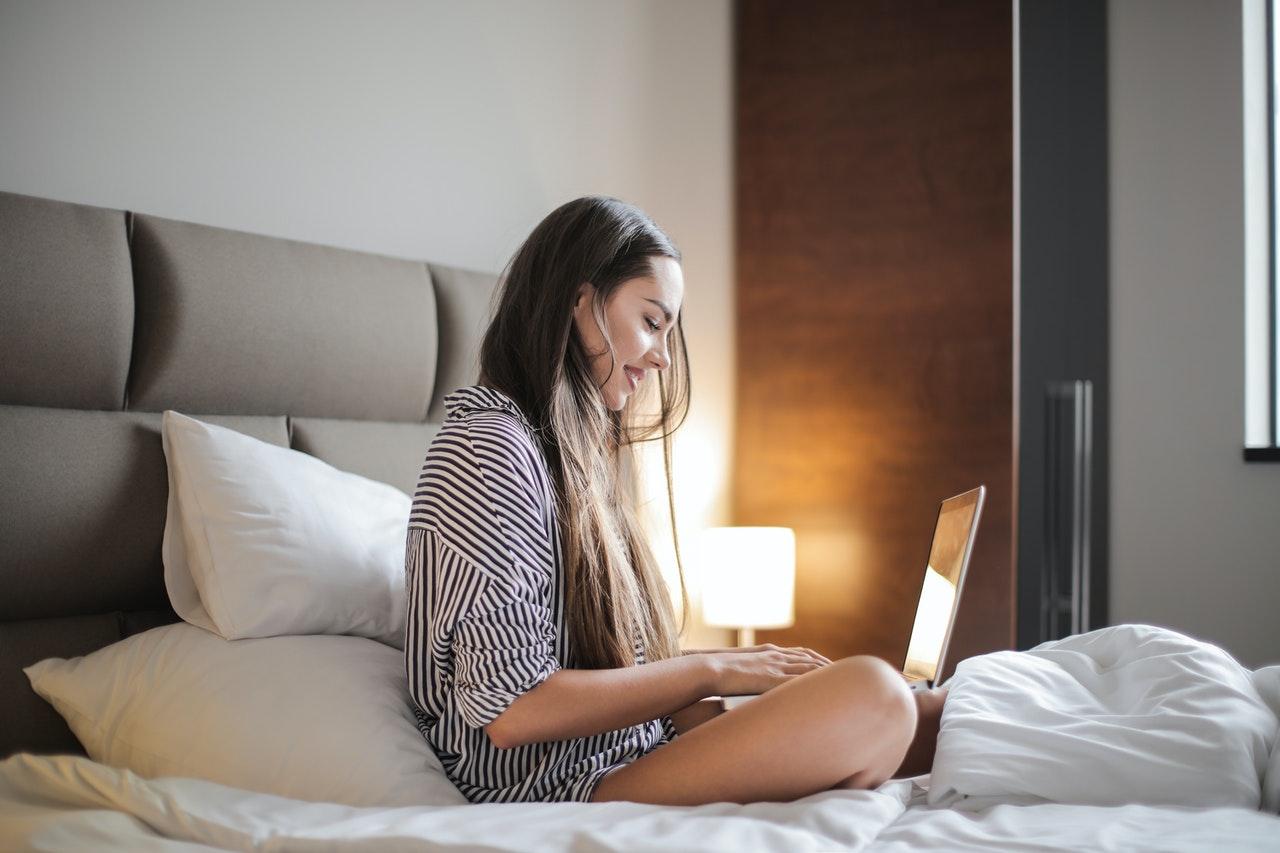 Flirtbucks is an online chatting website that pays females over 18 years to chat and flirt with males across the globe. Women who join the platform are called "hostesses." It's an option for someone who wants to earn some extra money on the side. Since scams on such chat-based flirting websites are common, it's normal for people to wonder if Flirtbucks is a scam or legit.
Article continues below advertisement
Article continues below advertisement
The site isn't a dating site per se and doesn't require you to engage in any adult conversation. Flirtbucks is unlike most of the other online chatting platforms that do a bait and switch and require you to post sexual content. In fact, users are prohibited from posting adult content on Flirtbucks.
How does the Flirtbucks site works?
Flirtbucks has its own marketplace, which provides hostesses with plenty of actively paying customers. The work time is also flexible and set by the hostesses. In order to maintain an active hostess account, you have to consistently accumulate minutes within consecutive pay periods. Each pay period is roughly two weeks in length. All you need to start working is access to a computer, a working webcam, and a high-speed internet connection.
Article continues below advertisement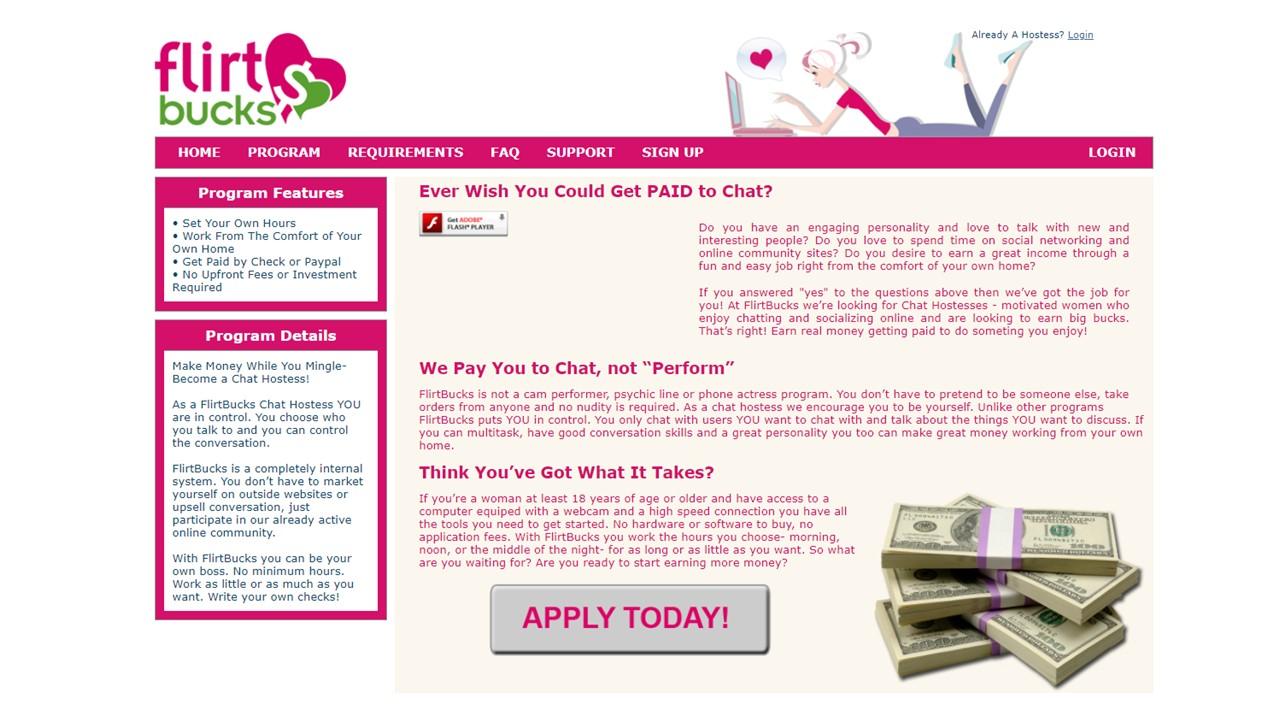 However, there are some simple requirements to be selected as a chat hostess. You need to:
Be at least 18 years old or older
Have an official state or government-issued photo ID you can submit for age verification
Have access to a computer with a functioning webcam
Be able to access the internet via a high-speed connection (DSL/Cable/Broadband/Fios)
Have moderate typing skills (at least 40 WPM)
Be fluent in English
Have good conversation skills
Possess an upbeat, engaging personality
Article continues below advertisement
Article continues below advertisement
How much can a hostess earn on Flirtbucks?
The website pays the hostess based on the number of chats completed. For text-based chats, the payment is 10 cents per minute for the first three months, which increases to 12 cents per minute for the next three months, and 15 cents per minute after the first six months. For video chats, the payments for the first three months are 40 cents per minute and increase to 45 cents per minute if you keep working for six months. The highest rate is 50 cents per minute after a hostess has been working for six months.
The platform pays out roughly every two weeks and makes payments by check and PayPal.
Article continues below advertisement
Is Flirtbucks legit?
According to many reviews, Flirtbucks is legit. The platform doesn't use fake profiles. Unlike many other online chatting platforms, it doesn't ask for registration fees. You also don't need to subscribe or purchase any on-site services. What could be comforting for women willing to join the site is that you get to choose who you talk to and when to end the conversation.
Overall, the website has an average rating based on online reviews. However, that doesn't mean the website doesn't have complaints. Some complaints include the company never getting back after a potential hostess uploaded her private information.