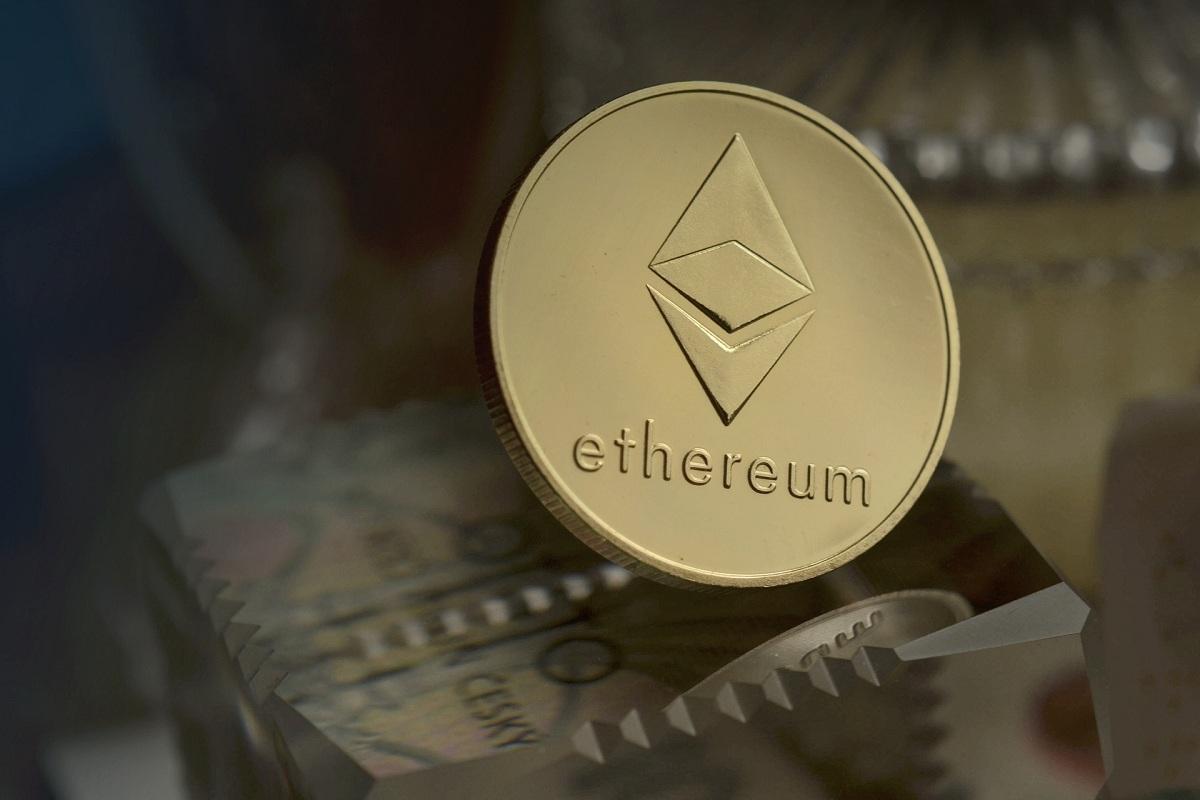 Is Ethereum Classic a Buy After Its Pullback?
The market is showing renewed interest in Ethereum Classic's (ETC) price prediction after the recent crash. ETC currently trades at about $27, more than 80 percent below the crypto's record high of $176 reached in 2021. Where will Ethereum Classic be in 2025, and should you buy the dip now?
Article continues below advertisement
There's a multitude of cryptocurrencies for investors to choose from. Whereas many are associated with serious projects working on solutions to major problems, some have stemmed from internet jokes. Regardless of which type you prefer, it's important to learn more about it before you invest.
What's Ethereum Classic?
As Ethereum Classic arose from a disagreement within the team that built the more popular Ethereum, the platforms are similar in many ways. Namely, they both support smart contracts and are used by developers to build and host blockchain apps, such as those used to deliver DeFi services.
Article continues below advertisement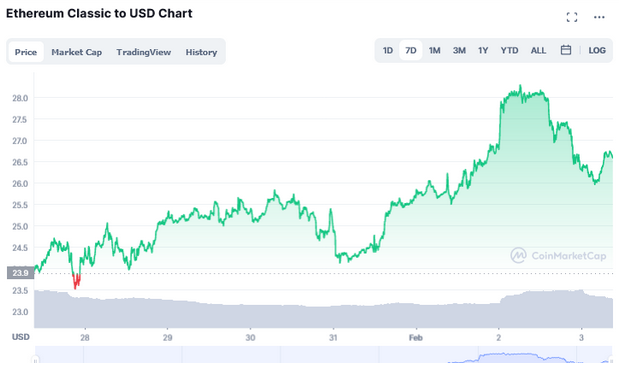 What's the difference between Ethereum Classic and Ethereum?
Although they have a common origin, Ethereum Classic and Ethereum have developed into rival blockchains with distinct aspirations. For example, while ETC's supply is capped at 210 million, Ethereum's Ether token has an unlimited supply. Furthermore, while Ethereum plans to shift from the PoW (proof-of-work) model to a PoS (proof-of-stake) structure, Ethereum Classic intends to continue with PoW.
Article continues below advertisement
Article continues below advertisement
Is Ethereum Classic (ETC) a good long-term investment?
Some experts think Ethereum will stumble in its shift to PoS from the more established PoW mechanism that Bitcoin and many early cryptocurrencies use. If Ethereum's shift affects operations on its platform, Ethereum Classic could benefit and grow more quickly. If you're holding Ether but are worried about the potential effects of Ethereum's switch, ETC might be a good hedge.
And regardless of what happens in the shift, ETC is still worth considering for a long-term investment, as it stands to benefit from the DeFi and NFT boom. The metaverse and Web3 trends are also working in its favor.
Article continues below advertisement
Ethereum Classic's (ETC) price prediction for 2025
Ethereum has enjoyed great publicity for a long time, with co-founder Vitalik Buterin's celebrity status keeping it in the headlines. But Ethereum's success has turned into a crisis. As developers learn that operating on Ethereum is expensive, they're looking for alternatives. Ethereum Classic is emerging as one of the best options, alongside Solana and Cardano.
As a result, ETC may reclaim its $176 peak in 2022 and, if its past performance is any guide, it could reach $2,000 by 2025. Ethereum was worth as much as $4,800 before the most recent crypto crash.