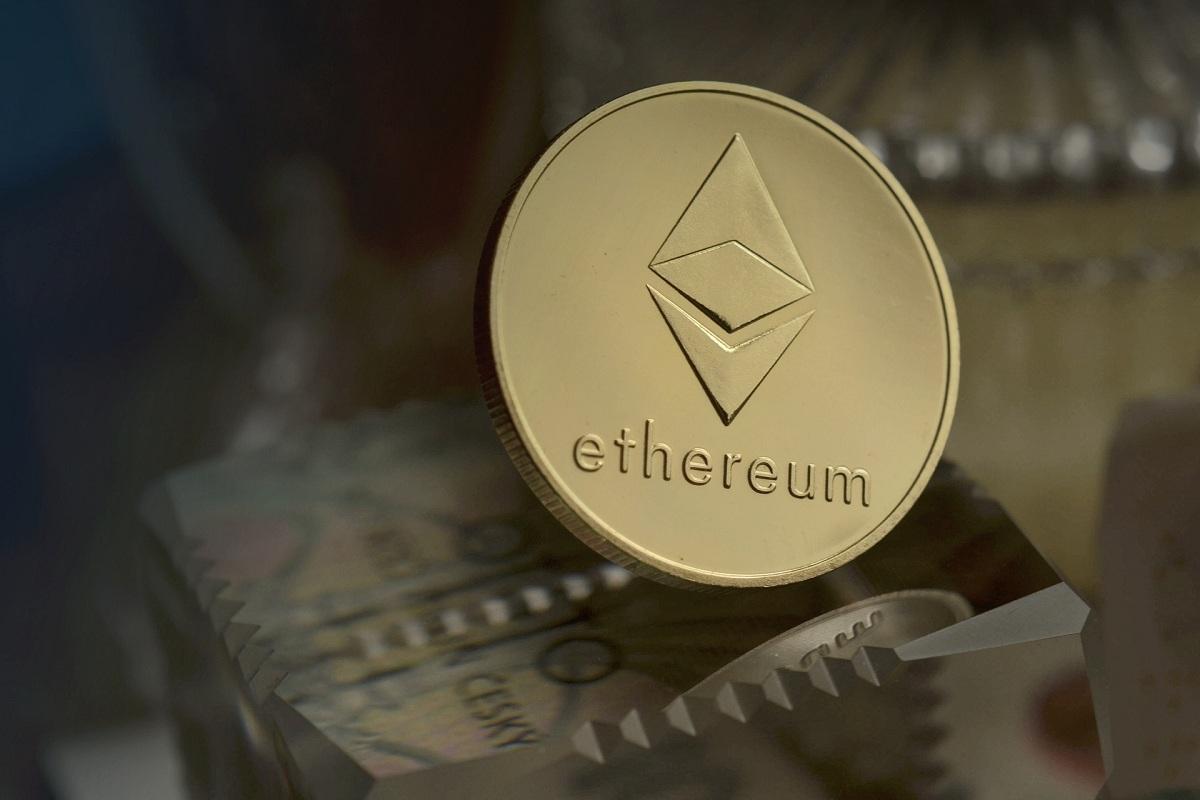 At 60% Below Its Peak, Ethereum Classic Looks Like a Good Bet
By Ruchi Gupta

Sep. 7 2021, Published 6:38 a.m. ET
If you've been investing in meme tokens such as Shiba Inu and Wifedoge and want to diversify into more serious projects, you might be wondering if Ethereum Classic (ETC) is a good investment. At about $70, ETC has risen more than 1,000 percent in 2021 and about 5,000 percent in the past five years. What's Ethereum Classic's price prediction for 2025?
Article continues below advertisement
In May 2021, ETC surged to a new high above $176. It's now 60 percent below that peak, however, and investors are wondering whether the crypto is getting ready for another breakout.
What's Ethereum Classic?
Ethereum Classic arose from a disagreement within the team that built the more popular Ethereum. Therefore, the platforms are similar in many ways. Namely, they both support smart contracts and are used by developers to build and host blockchain apps, such as those used to deliver DeFi services.
Article continues below advertisement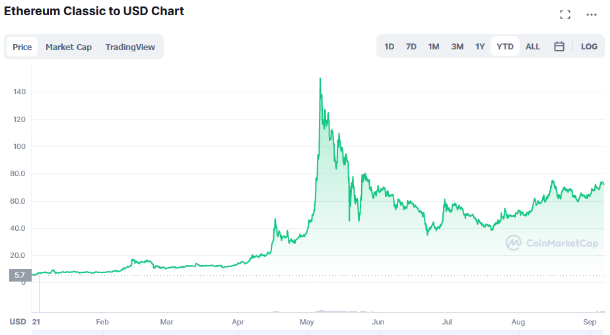 What's the difference between Ethereum Classic and Ethereum?
Although they have a common origin, Ethereum Classic and Ethereum have developed into rival blockchains with distinct aspirations. For example, while ETC's supply is capped at 210 million, Ethereum's Ether token has an unlimited supply. Furthermore, while Ethereum plans to shift from the PoW (proof-of-work) model to a PoS (proof-of-stake) structure, Ethereum Classic intends to continue with PoW.
Article continues below advertisement
Article continues below advertisement
Is Ethereum Classic (ETC) a good long-term investment?
Some experts think Ethereum will stumble in its shift to PoS from the more established PoW mechanism that Bitcoin and many early cryptocurrencies use. If Ethereum's shift affects operations on its platform, Ethereum Classic could grow quickly as it attracts crypto traders.
If you're holding Ether but are worried about the potential effects of Ethereum's switch, ETC might be a good hedge.
Article continues below advertisement
And regardless of what happens in the shift, ETC is still worth considering for a long-term investment, as it stands to benefit from the DeFi and NFT boom. Therefore, the pullback in ETC may be a promising opportunity.
Ethereum Classic's (ETC) price prediction for 2025
Considering the current excitement over DeFi and NFT products, ETC could easily double or triple before the end of 2021. Worries about Ethereum's PoS migration could also bring more investors to Ethereum Classic.
To predict what the future might bring for ETC, we can look at its past performance. ETC has gained about 1,300 percent over the past year. Even if the crypto gains just 130 percent annually, it could be worth $2,000 by 2025.