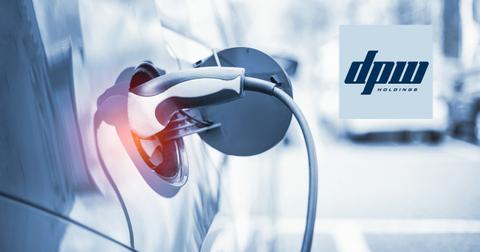 DPW Stock Joins the EV Bandwagon — Is It a Buy or Sell?
By Mohit Oberoi, CFA

Updated
DPW Holdings stock soared 238 percent on Nov. 23. The stock was trading sharply higher in pre-market on Tuesday, Nov. 24. The surge comes after the announcement that DPW's subsidiary, Coolisys Technologies, has come up with a program to put its EV (electric vehicle) chargers at national fast-food restaurants. Is DPW stock a buy now or should you sell the rise?
Article continues below advertisement
EVs have been the buzzword this year. On Nov. 23, Tesla stock soared to record highs, which made CEO Elon Musk the world's second-richest person. Now, Musk is ahead of Microsoft founder Bill Gates. NIO stock has soared over 1,000 percent. There has been a broad-based rally in green energy stocks this year, which has gained momentum after Joe Biden's election win. Biden has vowed to spend trillions of dollars on the renewable energy sector.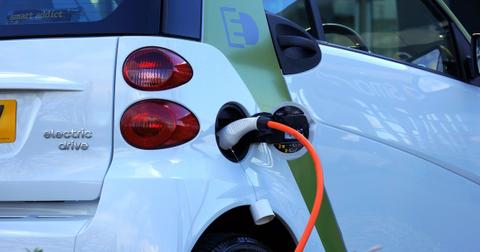 Article continues below advertisement
What does DPW Holdings do?
DPW Holdings is a holdings company that's based in California. The company focuses on acquiring undervalued companies that have disruptive technologies. DPW acquires companies that it thinks it can operate better than the incumbent management. DPW also helps the acquired companies gain access to capital.
Coolisys Technologies is DPW's subsidiary. The company "designs, develops and manufactures innovative, feature rich and top-quality power product solutions for mission-critical applications in harsh environments and life-saving, life-sustaining applications across diverse markets including defense and aerospace, medical and healthcare, industrial, telecommunications and automotive sectors."
Article continues below advertisement
The Stock Market is in the Land of OZ and I am the Wizard!
Haha
Ok that's enough fun for today.
Get up early 7:00 am .
By then we will now what the Big Boys planned to Blow Up tomorrow like they did with $DPW today!

— Brian Jones (@TraderBJones) November 24, 2020
DPW's stock price
DPW's stock price soared 238 percent on Nov. 23 and was trading over 25 percent higher in pre-market on Nov. 24 at $9.04 after Coolisys Technologies announced plans to put EV chargers at national fast-food restaurants.
Article continues below advertisement
There's a massive appetite for renewable energy and electric vehicle stocks this year. The IPOs of Chinese electric car stocks XPeng and Li Auto have soared since their listing this year. The surge has often looked like a bubble. For example, in September, SPI Energy stock soared over 4,000 percent intraday after it announced a subsidiary to produce electric vehicles.
Should you buy or sell DPW stock?
Not many analysts cover DPW stock. Before the spike on Nov. 23, DPW was a penny stock. Usually, penny stocks are a riskier investment than large-cap companies. However, electric vehicles are gaining traction. As electric vehicle sales rise over the next decade, it would lead to higher demand for ancillary services like charging networks.
Article continues below advertisement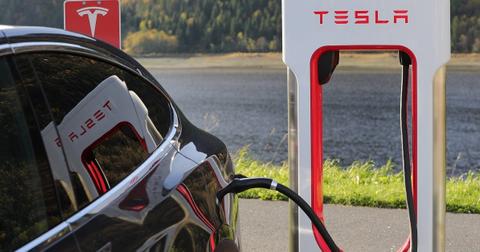 Tesla has a competitive advantage in the charging network space with its Autopilot. Other automotive companies don't have a massive charging network like Tesla. They will eventually scale up their charging network as their EV sales increase. Incidentally, Blinks Charging, which provides solutions for EV charging, has also soared this year amid optimism about vehicle electrification.
SPI Energy
Investors who can take on higher risk should only consider buying DPW stock. Going back to SPI Energy's example, it's trading at less than a fourth of its September highs. However, SPI Energy has been very volatile and is up over 65 percent in pre-market on Nov. 24. Investors should brace for such volatility before considering buying DPW stock.