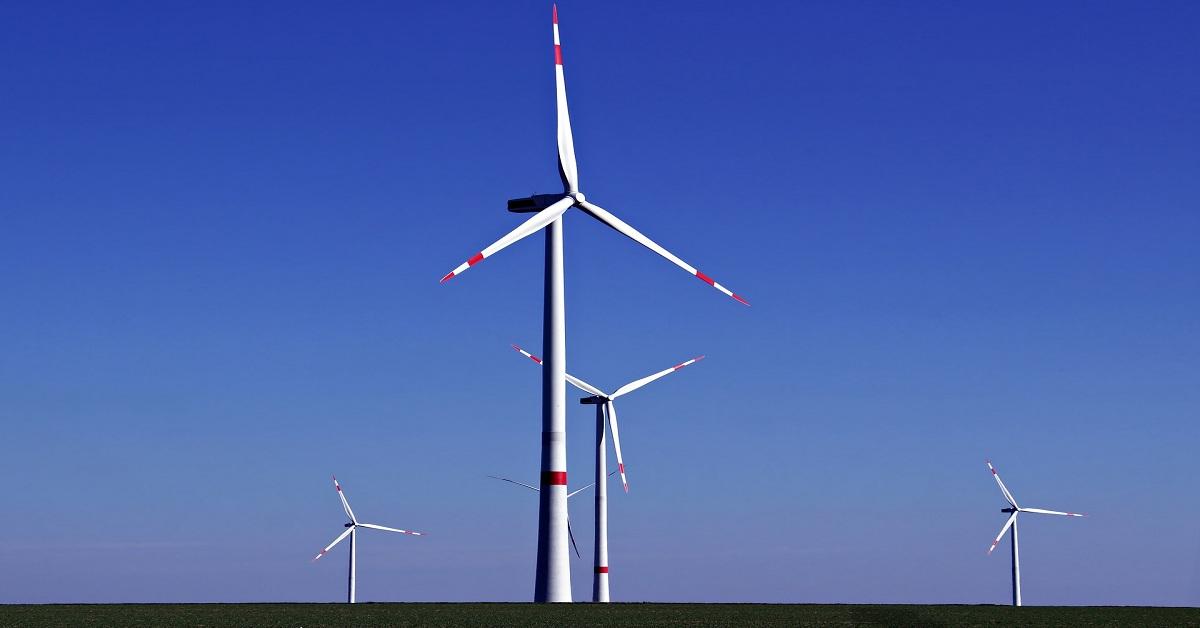 What Are the Best Renewable Energy Stocks?
You may be impressed by the renewable energy sector's growth, and wondering how you can participate in it. Are renewable energy stocks a good investment, and if so, what are the best renewable energy stocks out there?
Article continues below advertisement
The need to combat climate change is driving a major boom in the renewable energy sector. First, governments around the world are adopting policies to promote the production of clean energy and encourage its uptake by businesses and households. Second, many large corporations have set goals to transition from conventional carbon-based energy to green energy to power their operations. For example, Facebook chose to power its first data center in Asia with solar energy.
Article continues below advertisement
Billionaires are also making huge investments in the renewable energy sector. Amazon CEO Jeff Bezos, for instance, has pledged to invest $10 billion to support the production of clean energy through the Bezos Earth Fund.
Are renewable energy stocks a good investment?
Determining whether renewable energy stocks are a good investment involves understanding the prospects of renewable energy companies. Globally, the green energy sector seems to have a bright outlook. Its ultimate goal is to replace carbon-based energy with renewable energy for everything, including powering factory machines and data centers, domestic heating and cooking, and transportation.
Article continues below advertisement
However, renewable energy businesses have barely scratched the surface of running everything on renewable energy. The renewable energy sector is growing rapidly, but non-renewable sources still account for the bulk of energy use today. In the U.S. last year, renewable sources accounted for a paltry 11 percent of energy consumption and 17 percent of energy production.
For investors, renewable energy's weak penetration means it has huge growth potential, and investors can reap those benefits with the right renewable energy stocks in their portfolio. The renewable energy sector has several subsectors, including power, fuel, and transportation. Companies may target a specific subsector or cover several subsectors.
Article continues below advertisement
Companies in the power subsector are primarily concerned with generating renewable electricity to power factories, offices, and homes. Meanwhile, those in the fuel subsector focus on producing alternatives to gasoline and natural gas for heating and vehicle propulsion. There are also companies that focus on clean transport, such as through making electric vehicles (EVs) or electric delivery robots or drones.
Article continues below advertisement
There are hundreds of publicly traded companies that investors could choose from in the renewable energy universe. Some are U.S. based, while others are international with stocks listed on U.S. exchanges.
What are the best renewable energy stocks?
Saying which renewable energy stocks are best is difficult because investors have different goals and risk tolerance, and there are several subsectors in the renewable energy sector. However, there are some stocks that stand out.
Article continues below advertisement
In the transportation subsector, for instance, you have EV makers such as Tesla, Nikola, Nio, and Xpeng. EVs are in hot demand around the world as governments have are giving EV subsidies as part of efforts to tackle air pollution. Investors have been piling into EV stocks and TSLA has soared past $2,000, prompting the company to split its stock to make it more affordable for small investors. Traditional automakers such as General Motors and Ford Motor have also ventured into building EVs.
Article continues below advertisement
Renewable energy stocks in the power subsector include Brookfield Renewable Partners and NextEra Energy Partners. These companies, which own and operate renewable energy production infrastructure, are yieldcos. As they sign long-term agreements with utilities or other corporations to purchase the electricity they produce, yieldcos often have predictable income and pay dividends.
In the fuel subsector of renewable energy, investors can choose stocks such as Clean Energy Fuels and Enviva Partners. These companies make clean energy products to replace fossil fuels in cars and industrial machines. There are also renewable energy companies focused on manufacturing and installing the systems that EV makers, yieldcos, and biofuel producers rely on for their operations, such as solar panels or wind turbines. Notable renewable energy stocks in this subsector include First Solar, SunPower, Vivint Solar, Vestas Wind Systems, and General Electric.
Finally, if you're looking for renewable energy stocks to invest in, general investment advice still applies: former fund manager Peter Lynch warns against investing in what you don't know, and Warren Buffett advises investing in businesses with a strong competitive advantage, such as an outstanding brand.