Jay-Z Made a Deal To Own His Masters Back in 2004
Now that he's the most Grammy-nominated artist ever—and a newly inducted member of the Rock & Roll Hall of Fame—it's a good thing Jay-Z negotiated a deal to own his masters. Until 2021, Jay-Z was tied for the Grammy record with jazz composer Quincy Jones, with 80 nominations apiece, as Variety reports. But with the 2022 Grammy nomination announcement on Nov. 23, Jay-Z racked up three more nods, pushing his total to 83. His wife, Beyoncé, isn't far behind, with 79 nominations.
Article continues below advertisement
The Grammy nominations came three days after HBO aired the 2021 Rock & Roll Hall of Fame induction ceremony, during which Jay-Z joined a pantheon of performers. The rapper's Hall of Fame profile outlines his other achievements: he has 14 No. 1 albums (more than any other solo artist), 22 Grammy Awards (more than any other hip-hop star), and he's the first rapper to be inducted into the Songwriters Hall of Fame. So yes, Jay-Z's masters are valuable, to put it lightly.
Jay-Z negotiated for the return of his master recordings when he became president of Def Jam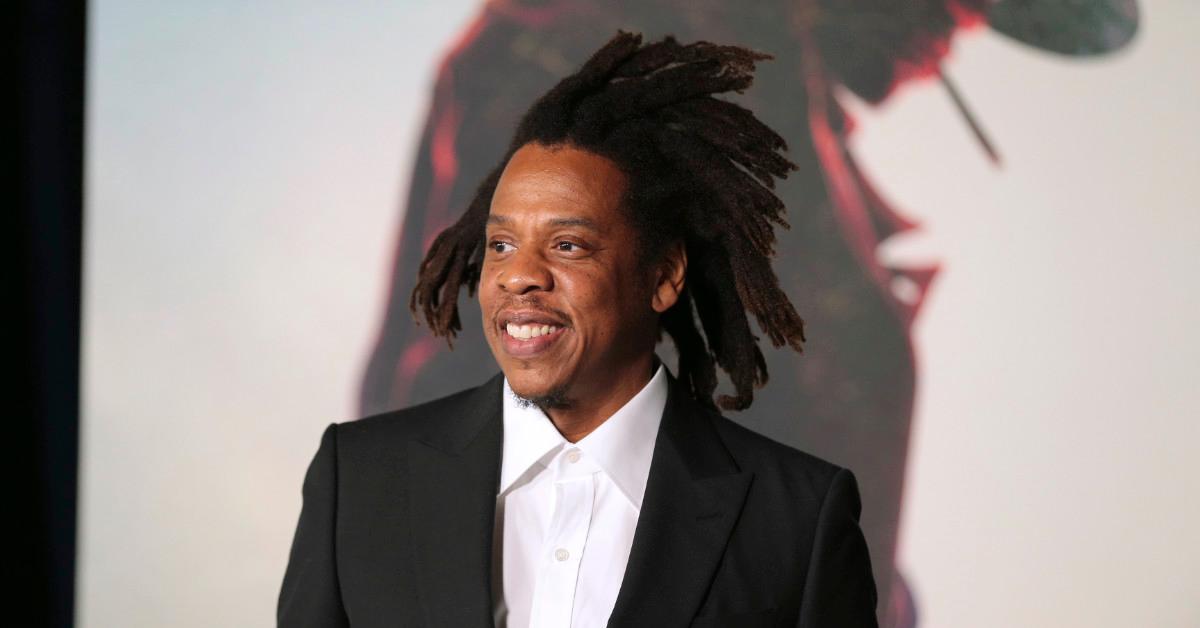 As Forbes explained in 2010, master recordings can be prized possessions for recording artists. Most record deals have an artist agree to give up their rights to their masters to a record label in exchange for an advance payment and a small royalty on album sales. Then, the record label—or whoever the label sells the masters to—profits from the sales of those songs. Taylor Swift, for example, is re-recording her old music so that she can own her old masters.
Article continues below advertisement
According to the publication, Jay-Z made a deal to get his masters in 2004, when he became president of his label at the time, Def Jam Recordings. As part of the agreement, his masters would revert to him in 2014. Forbes estimated that the master records and the publishing rights—the latter of which was scheduled to go to the "Run This Town" rapper in 2013—would be worth $50 million. In 2019, the magazine reported that his music catalog made up $75 million of his net worth.
"It's a valuable catalog," Ryan Schinman, CEO of music buyer Platinum Rye, told the magazine. "Jay-Z was obviously a very smart negotiator to get the rights back. Now he can keep them or sell them again."
Article continues below advertisement
Kanye West shut down a story about Jay-Z selling West's masters to buy his own
In Sept. 2020, Kanye West responded to a report that Jay-Z sold West's masters to get his own masters back. "Don't let the system pit us against each other," West tweeted. "Jay is my brother. … I have eternal love for all artists that have been through and are still trapped [in] this crooked system. … I will see to it that we all get our masters."
West also claimed at the time that Jay "still doesn't get his own masters back for ten years," but there doesn't seem to be publicly available evidence to support that claim. In covering the viral story, Complex noted that it's true that Jay sold his share of Roc-A-Fella Records, the same label that released West's first six albums, but said it's a "somewhat of a reach" to think he did so to buy his own masters.