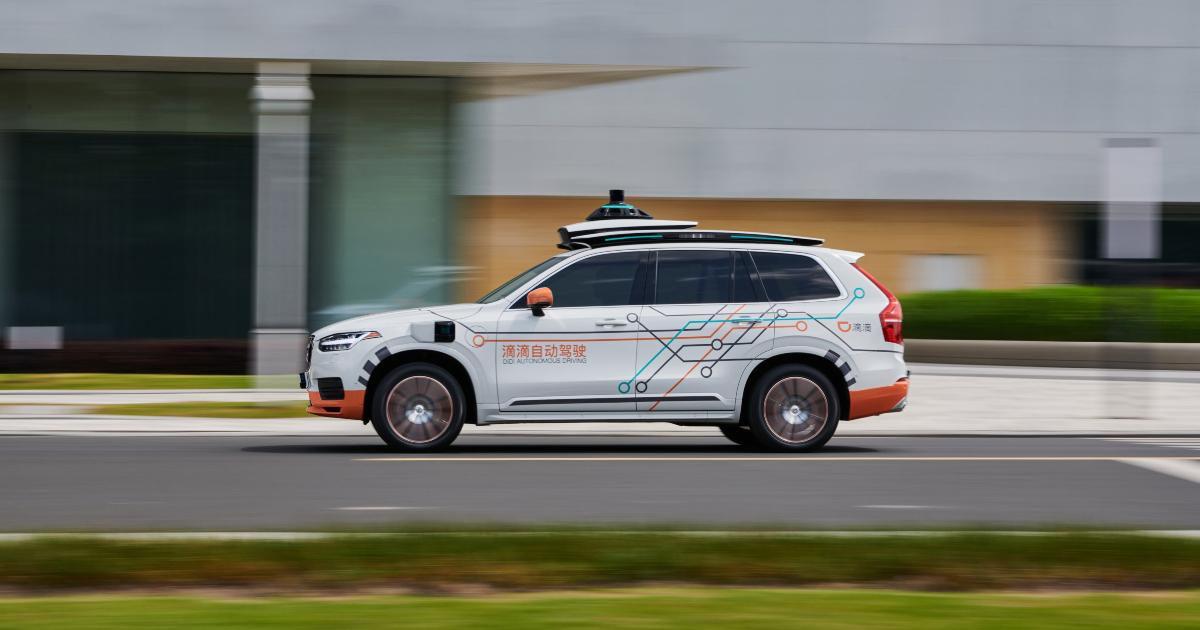 What Happens to Your Money if Didi Stock Delists in the U.S.?
Since going public in 2021, Chinese ride-hailing company Didi has had a dismal run. The company, which is backed by SoftBank and Uber, is trading far below its IPO price of $14. Reportedly, China now wants Didi to delist from the U.S. markets. What happens to your money if Didi is delisted?
Article continues below advertisement
Whereas all Chinese companies listed in the U.S. face delisting, in Didi's case, it's not the U.S. pushing for delisting, but China.
China wants Didi to delist over security concerns
China is concerned about the security of its citizens' data. Not only is Didi listed in the U.S., but two of its biggest stockholders, Uber and SoftBank, are non-Chinese companies.
Article continues below advertisement
Under the leadership of Xi Jinping, China has taken steps to further tighten the Chinese Communist Party's grip on the country. It's also working on a "common prosperity" drive to address the growing wealth disparity in the communist country.
Article continues below advertisement
Didi processes millions of Chinese citizens' data and the country is worried about the data getting leaked. China has cracked down on Edtech and other gig economy companies as well.
It's unclear what would happen to your Didi stock
Bloomberg first reported that China wants Didi to either list on Hong Kong, which is now fully part of China, or go private. If the company lists in Hong Kong, U.S. Didi investors would get its Hong Kong-listed shares. However, the Hong Kong listing may be at a lower price than its current U.S. price.
Article continues below advertisement
If Didi decides to go private again, it would reportedly pay investors $14 per share. And if Didi decides to take the company private at a lower price than that, it would face opposition, including possible lawsuits from U.S. investors.
Article continues below advertisement
SoftBank could lose billions from the Didi fiasco
SoftBank, which is Didi's largest stockholder, would be the biggest loser in a delisting. So would Uber, which got a stake in Didi in exchange for selling its Chinese operations to the company. Uber has been facing tough competition outside the U.S. and has exited several other markets in Asia.
Article continues below advertisement
Other Chinese stocks might also fall
Chinese stocks tumbled amid the tech crackdown. Furthermore, just when fears of further Chinese crackdowns were abating, concerns of a slowdown in the world's second-largest economy grew, exacerbated by Alibaba's tepid outlook during its Q2 2022 earnings release.
Article continues below advertisement
Xi Jinping might not care much
For Chinese president Xi Jinping, social stability and national security are a far bigger concern than Didi stockholders losing billions of dollars. The country has taken a hard turn toward the left, erasing the gains it has made over the last two decades. Didi's delisting would also impact other Chinese companies seeking a U.S. listing.
If China decides to delist Didi, it would further harm the country's image abroad. In its IPO filings, Didi warned of investigations in China. China had even asked Didi to delay the U.S. listing amid the probe.
Article continues below advertisement
U.S.-listed Chinese companies Xpeng Motors, JD.com, and Alibaba have already opted for Hong Kong listings to offset possible delistings in the U.S. More U.S.-listed Chinese companies could follow suit after the Didi fiasco.