Dunkin's Frozen Coffee Isn't Gone For Good, It's Just in Short Supply
Several Reddit users have been complaining over a lack frozen coffee at their local Dunkin' while others say the product has been removed from their app.
Whether you've visited a local fast-food establishment, restaurant, or coffee shop, you may have found certain items unavailable. Supply chain issues, coupled with the pandemic and the Russian-Ukraine war, have sent various items in short supply, making it difficult for businesses, including Dunkin', to keep up with demand.
Article continues below advertisement
Article continues below advertisement
Several Dunkin' customers recently encountered an issue when they went to order the beloved frozen coffee–it was unavailable.
Supply chain issues have hindered some Dunkin' locations from selling frozen coffee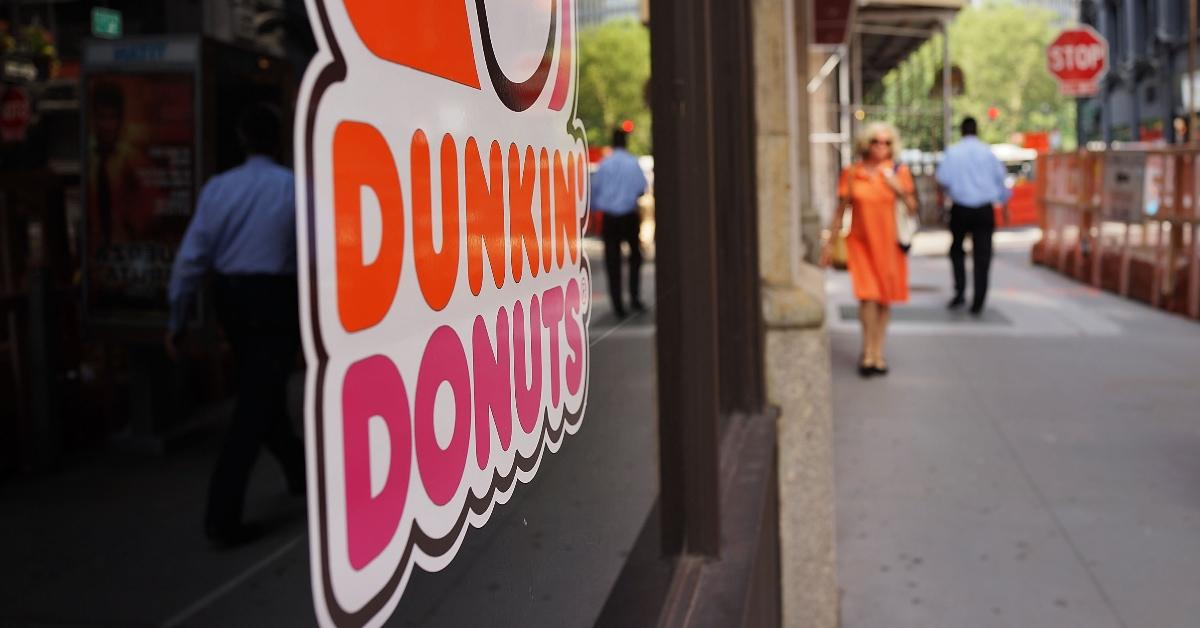 Dunkin' is not only known for its delicious donuts but also its flavored frozen coffees. People depend on these cold caffeinated beverages to get them through their days and of course, to beat the summer heat. Unfortunately, some Reddit users from around the country are sharing the experiences they've recently had, many of which involved them walking out of Dunkin' without a frozen coffee in their hands.
Article continues below advertisement
Dozens of Reddit users are complaining over the lack of frozen coffee at Dunkin'
Reddit user u/weebslayer36 acknowledged a lack of frozen coffee at her local Dunkin' via the discussion website with this post: "just tried using my free beverage reward to get frozen coffee, i get there and the guy says "we dont have frozen stuff anymore, no dunkin does" lmao what?? I just got some the other day?"
Several other users quickly replied to the comment, sharing a similar experience they had when they visited a Dunkin' establishment. People from Chicago, Maryland, Pittsburgh, and Ohio all were unable to purchase the delectable beverage that keeps them coming back for more.
Article continues below advertisement
Article continues below advertisement
Another Reddit user, u/MeMeHaversham from Mass. explained that after ordering a frozen coffee through the Dunkin' app, she was surprised to learn that there was no frozen coffee when she arrived at the location. The loyal Dunkin' customer continued on her pursuit to find frozen coffee by visiting another store. "Walk in–NO frozen coffee."
Apparently, the Dunkin' employee working at the time informed the customer that there wasn't any more coffee syrup left in the warehouse. Here's what others had to say.
Article continues below advertisement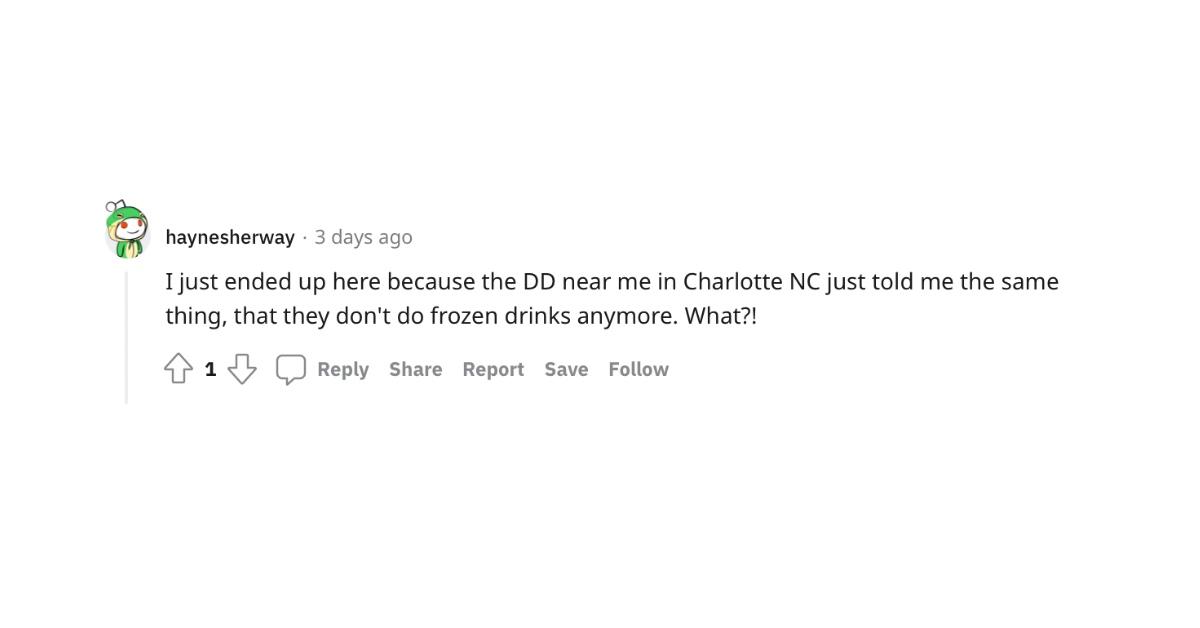 Article continues below advertisement
Some people are finding that Dunkin's frozen coffee has been completely removed from the Dunkin app
Another issue some Dunkin' customers are running into is ordering frozen coffee through the restaurant chain's app. At the beginning of July 2022, Reddit user u/Cronotis shared a screenshot of the Dunkin' app showing frozen coffee was no longer available for purchase.
Article continues below advertisement
The Reddit user says after emailing the coffee chain to inquire about the lack of product, he was told, "the product is not one of our standard retail products." The agent who responded also noted that most of the Dunkin' locations are independently owned and are able to decide whether they want to sell frozen coffee or keep it off their menu.
So, the next time you find yourself unable to get your hands on a Dunkin' frozen coffee, you may be able to blame supply chain shortages or your local establishment's decision to remove it from their menu.