Rumors Falsely Claim Amber Heard's Lawyer Quit Over Contested Makeup Claim
Did Amber Heard's lawyer quit? There have been rumors that attorney Elaine Bredehoft quit Heard's defamation case against ex-husband Johnny Depp.
Did Amber Heard's lawyer quit the actress' defamation battle with ex-husband Johnny Depp? Yes and no.
Yes, Heard did have some lawyers withdraw from her defamation case against the Pirates of the Caribbean star, but that was nearly two years ago. And no, the attorney who took up the case afterward hasn't quit, contrary to recent rumors.
Article continues below advertisement
Article continues below advertisement
As Marco reports, rumors of attorney Elaine Bredehoft resigning from Heard's team — over a contested claim about makeup Heard allegedly used to cover bruises — are false. Here's what we know.
Elaine Bredehoft joined Heard's case in 2020 after other lawyers withdrew.
In court documents obtained by The Blast in June 2020, a team of lawyers — including Time's Up Legal Defense Fund co-founder Roberta Kaplan — filed to withdraw from Heard's case, with her endorsement.
"Ms. Heard does not object to the withdrawal of withdrawing counsel and has endorsed the proposed order granting leave to withdraw," the document stated.
The court document also stated that the Aquaman actress had "retained the services of another trial counsel licensed in Virginia, Elaine Bredehoft."
Article continues below advertisement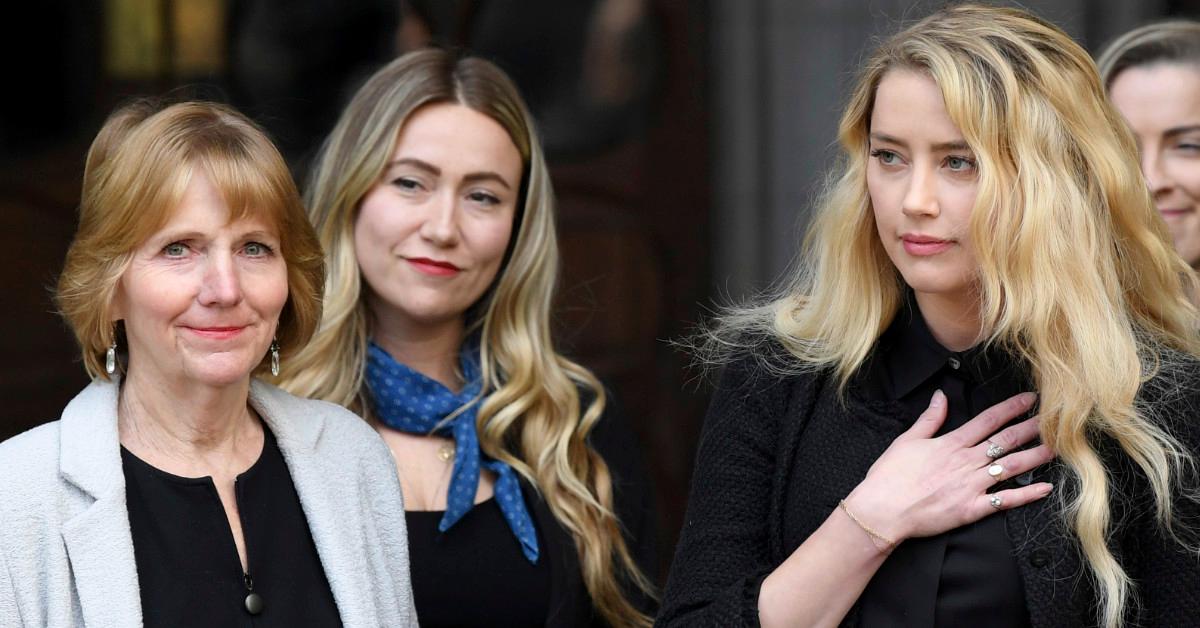 In a statement to The Blast at the time, a spokesperson for Kaplan Hecker & Fink LLP indicated the decision was a logistical one. "We believe Amber and we believe in Amber. We have been proud to serve as Amber's counsel," the spokesperson said. "In the strange and unexpected circumstances of today's world, as travel and logistics have become more costly in light of the pandemic, we understand the decision to move the case to local, Virginia-based trial counsel."
Article continues below advertisement
Article continues below advertisement
Adam Waldman, Depp's attorney at the time, told The Blast that his team "intend[ed] to discover why" Kaplan and others "apparently unhitched from Ms. Heard's long-disproven claims."
Bredehoft is arguing Heard's case in court in Virginia — and a makeup brand posted a rejoinder to her opening statement.
Now, Heard and Depp's lawyers are presenting their cases in Fairfax County Circuit Court in Virginia after Depp sued Heard for libel over her Washington Post op-ed about domestic abuse and Heard counter-sued Depp for defamation from over statements from Waldman, as The New York Times explains.
Article continues below advertisement
Article continues below advertisement
Bredehoft is one of the attorneys representing Heard. According to her Charlson Bredehoft Cohen Brown & Nadelhaft bio, Bredehoft "has been consistently recognized in publications as one of the top lawyers in Virginia, Washington, D.C., [and] Baltimore," and her experience "has led to the vast majority of her cases now settling before trial."
Article continues below advertisement
As TMZ reports, Bredehoft said in her opening statements last week that Heard would use makeup to cover the bruises Depp allegedly left via abuse, and the lawyer held up a correcting kit by the makeup brand Milani as an example of one of the products Heard purportedly used. But Milani said on TikTok that it didn't release that correcting kit until 2017, after the period of the alleged abuse, TMZ adds.