CNBC's David Faber Has Made Millions as a Financial Journalist
David Faber is a longtime financial journalist with CNBC and has a net worth of about $16 million. Here's what we know about his career and net worth.
As a longtime CNBC journalist, David Faber reports on major financial and business stories for the network. As the co-anchor of Squawk on the Street, Faber earns an approximate $4 million annual salary. He has also produced a number of CNBC's original documentaries, many of which garnered him journalism awards. How much is Faber's net worth?
Article continues below advertisement
Article continues below advertisement
David Faber
Financial Journalist and Author
David Faber was born and raised in New York and earned a BA in English from Tufts University. Prior to joining CNBC, Faber spent seven years employed at the magazine Institutional Investor. An integral part of the CNBC reporting family since 1993, Faber is known for his reports on breaking financial news as well as documentaries on corporations like Walmart and eBay. He's nicknamed "The Brain" for his expertise on the network.
Birthdate: March 10, 1964
Birthplace: New York City
Education: Tufts University
Spouse: Jenny Harris
David Faber has hosted 10 CNBC documentaries.
While at CNBC, Faber has hosted 10 documentaries on a variety of corporations. One of them was a 2005 show examining the Walmart corporation, which earned Faber a Peabody Award along with an Alfred I. duPont-Columbia University Award for Broadcast Journalism. Faber has also received Emmy and Loeb awards.
Article continues below advertisement
Faber's most recent documentary, ExxonMobil at the Crossroads, premiered on June 22, 2022. The one-hour program shows Faber investigating the story of ExxonMobil's rise to power and how the corporation is dealing with shareholder criticism. He looks into the company's efforts to lower carbon emissions to combat climate change.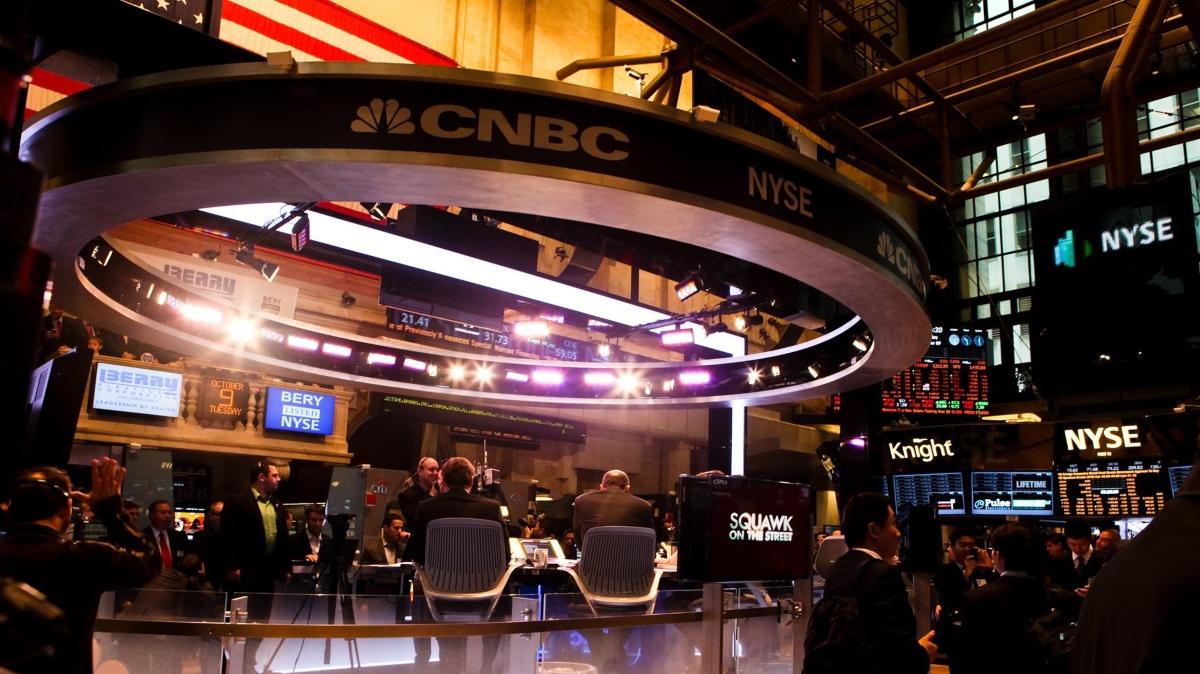 Article continues below advertisement
Article continues below advertisement
David Faber has anchored several shows at CNBC and guest hosted 'Jeopardy.'
Currently, Faber's main regular program is Squawk on the Street, which airs from 9 a.m. to 11 a.m. ET every weekday. The show is filmed live from the floor of the New York Stock Exchange. Faber works with co-hosts Jim Cramer, Carl Quintanilla, Morgan Brennan, and Rick Santelli.
He also hosts The Faber Report for the network. Some stories Faber has reported on over the years include the Disney deal to buy the majority of Twenty-First Century Fox's assets, the WorldCom fraud, and Rupert Murdoch's bid for Dow Jones.
Article continues below advertisement
In 2021, Faber joined the long list of guest hosts on the game show Jeopardy!. Fans of the show enjoyed his appearance, though many said they didn't know who he was. He also appeared in the 2012 Jeopardy! Power Players Tournament, defeating Kareem Abdul-Jabbar and Fox News' Dana Perino.
Article continues below advertisement
Faber is also an author.
Faber has written several books using his financial and reporting expertise. He's the author of The Faber Report: CNBC's "The Brain" Tells You How Wall Street Really Works and How You Can Make It Work For You, published in 2002.
In 2009, Faber published the book And Then The Roof Caved In: How Wall Street's Greed and Stupidity Brought Capitalism To Its Knees. The book examines the origins of the 2008 financial crisis and housing crash.