Here's What Dash's Crypto Price Prediction Reveals
Dash crypto's price prediction is in focus as its recent rally has left investors interested in finding out where it might be by 2025.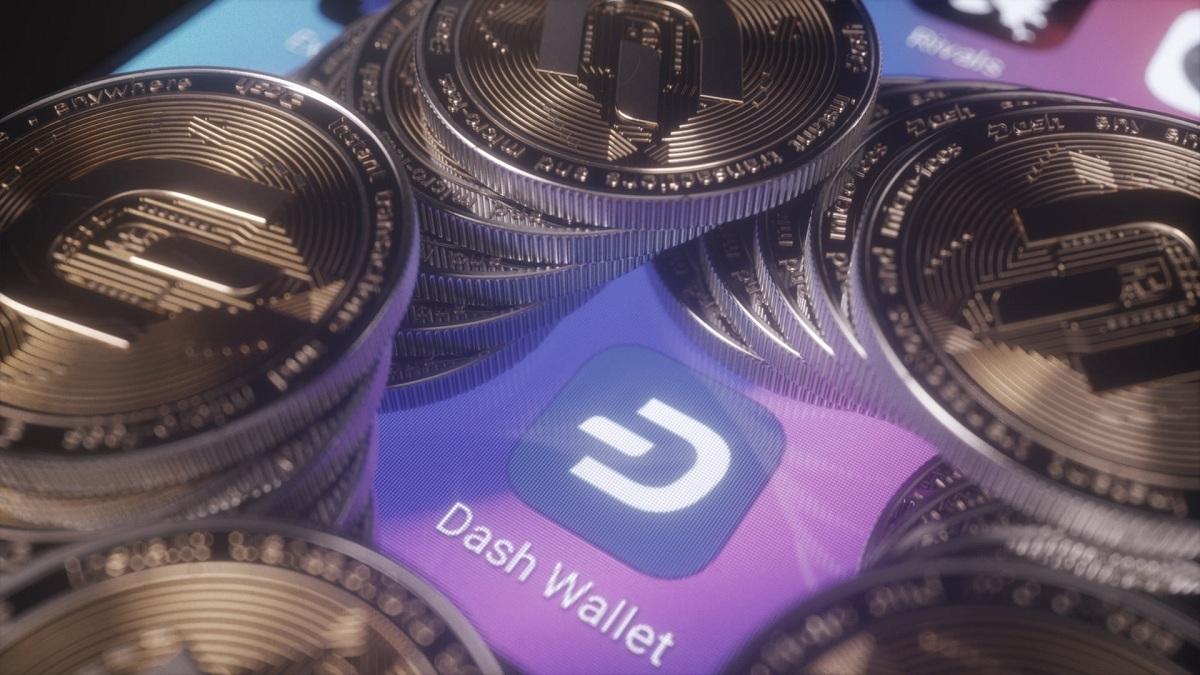 Dash crypto has fallen about 5 percent in the past 24 hours as investors appeared to take profit following the altcoin's surge. It's presently just above $255. The focus now is on Dash's price prediction.
Article continues below advertisement
Article continues below advertisement
With thousands of cryptocurrencies out there, selecting the best to invest in can be a daunting task. Therefore, before getting into Dash crypto's price prediction, let's see if it fits your investment taste.
What's Dash crypto?
Dash is a payment-focused cryptocurrency similar to Ripple and Stellar Lumens. It's a Litecoin fork, which is a Bitcoin fork. Dash, aiming to improve on what Bitcoin has achieved by supporting faster transactions and stronger privacy, is ranked among the best private coins, alongside Monero (XMR), Zcash (ZEC), and Horizen (ZEN).
Article continues below advertisement
There are 10 million Dash tokens in circulation, and the maximum supply is about 19 million tokens. Bitcoin and Yearn Finance are some other cryptocurrencies with a fixed supply. Cryptocurrencies with a capped supply can remove the risk of inflation for investors.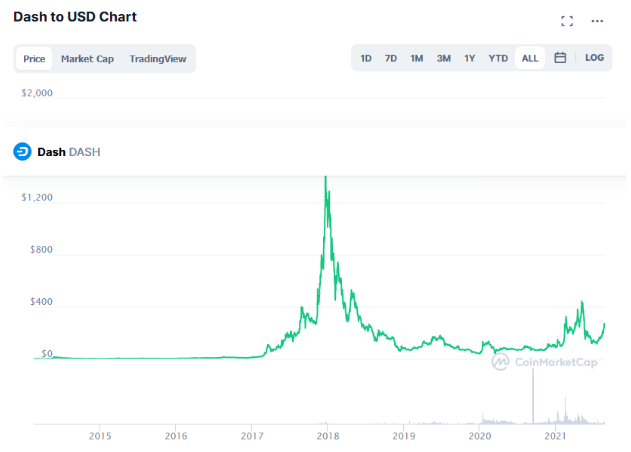 Article continues below advertisement
Article continues below advertisement
Is Dash crypto a good investment?
If you're seeking a cryptocurrency that enables you to conceal your identity and transactions, Dash is definitely worth a look. The adoption of cryptocurrencies in payments is expanding as businesses seek to offer customers more checkout options in a bid to boost sales. Dash is a popular payment cryptocurrency, and its adoption is set to increase.
A recently launched app called DashDirect lets people pay with Dash at more than 155,000 retail locations and 125 online stores. The retail brands supporting the DashDirect app include Chipotle, DoorDash, Home Depot, GameStop, and Best Buy. To further incentivize the adoption of Dash, the app offers a 12 percent discount on purchases.
Article continues below advertisement
Article continues below advertisement
Dash stands to benefit from the rise in crypto payments and the desire to make transactions private. The DeFi and NFT boom also bode well for the crypto. Furthermore, the launch of a Dash trust with staking support by Valkyrie promises to expose the crypto to more investors. Valkyrie is even considering launching a Dash ETF.
Article continues below advertisement
Dash's price prediction, and where it might be in 2025
Although Dash has rallied, it's still 80 percent below its all-time high. Over the past year, the crypto's monthly gains have averaged 15 percent.
Cryptocurrencies can be volatile, and Dash could swing back to its $1,642 all-time high before the end of 2021. However, more conservatively, assuming the crypto gains just 5 percent per month, it could reach $310 by the end of 2021 and surpass $3,000 by 2025.
Where to buy Dash crypto
If you like Dash's outlook, you might want to buy the dip and add it to your portfolio. Dash is supported by all the major crypto exchanges, making it easily accessible and highly liquid. You can buy Dash with the U.S. dollar on Coinbase, Bitfinex, Binance, Kraken, Coinflex, and eToro.