Dai Stablecoin, Explained: Price, Staking Interest, and Risk
Understanding the Dai stablecoin price mechanism correctly can help you maximize staking interest rewards. What's the Dai stablecoin?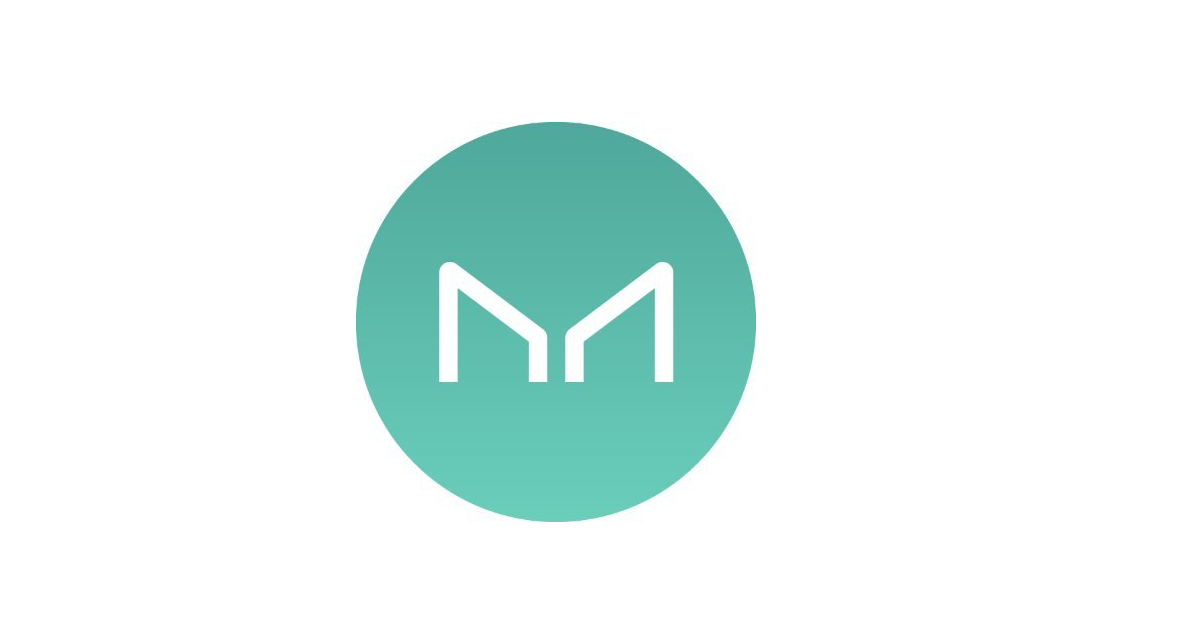 The Dai (DAI) stablecoin has caught people's attention—investors as well as those just interested in learning more about DeFi, the metaverse, and Web 3.0 crypto. In this Dai explainer, we'll discuss how the crypto maintains a steady price as well as interest on Dai loans and deposits. We'll also look at the potential risks that Dai critics have highlighted and what prospective investors might need to watch out for.
Article continues below advertisement
Article continues below advertisement
Investors have put more than $2 trillion in cryptocurrencies. The money continues to flow in as investors hunt for the next crypto to explode. There are thousands of cryptocurrencies out there to choose from and more continue to launch. While that's expanding investment opportunities, it also presents a major challenge for people trying to cut through the chaos to get the best crypto. Is Dai crypto is a good investment?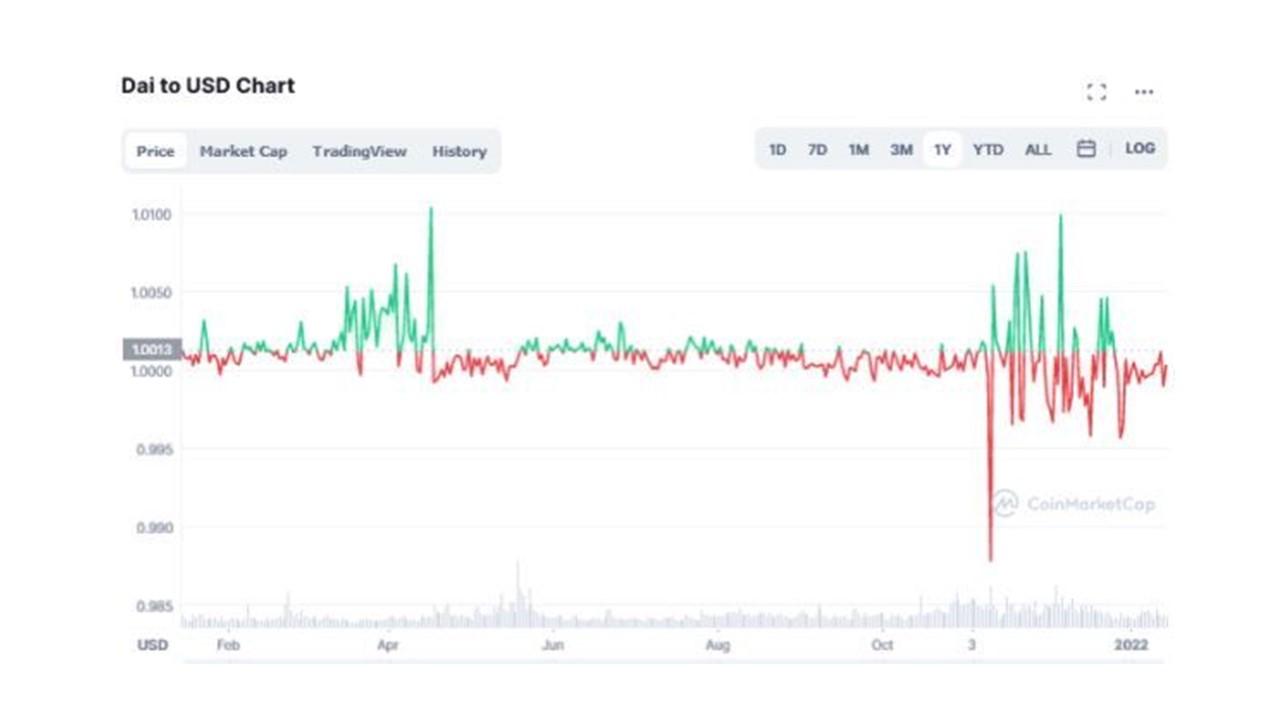 Article continues below advertisement
What's Dai stablecoin?
Many cryptocurrencies are known for their price volatility. If things are moving in your favor, the volatility can help you make huge profits in a short period. The volatility can be limiting in many ways regarding the practical use of cryptocurrencies. Dai solves that problem because it's designed to maintain a steady value close to the U.S. dollar.
Dai, run by MakerDAO, is a decentralized entity that regulates its supply and ensures that its value is steady. The organization has a separate crypto token called Maker (MKR) that accords governance rights to holders. If you own the MKR token, you can participate in the MakerDAO decision-making process through voting.
Article continues below advertisement
Article continues below advertisement
MakerDAO regulates Dai's value by holding other cryptocurrencies as reserve assets. They include Ethereum, Bitcoin, Basic Attention Token, and USDC—another stable whose value is pegged to the dollar. These are also called Dai collateral assets in the sense that new Dai tokens are issued as debt.
You can purchase Dai in the open market like you would do other cryptocurrencies through exchanges such as Coinbase and Binance. But the direct way to get Dai is to deposit Ethereum or the other supported collateral assets into an account operated by MakerDAO and receive Dai as a loan and the interest is charged.
Article continues below advertisement
You can do many things with the Dai you get. After you finish your business, you return the loan, pay the interest, and get your collateral back. The value of the collateral you deposit must exceed the value of the Dai you receive. In order to get $100 worth of Dai, you'll need to deposit $150 worth of collateral.
Article continues below advertisement
Article continues below advertisement
What's Dai crypto used for?
Dai has many uses thanks to its steady value. For example, many crypto investors use it hedge against market volatility. If you think crypto prices are going to crash, you can trade your cryptos for Dai and keep it through the turbulence. Once the storm is over, you can convert Dai back to your original holdings. You can also use Dai to purchase goods and some crypto projects offer Dai-linked debit cards.
Dai also plays an important role in money transfer. If you send someone a dollar, they'll receive a dollar. The problem is your transfer might get delayed if it's done outside of bank hours. With crypto, you can make transfers any time you want. If you're sending Bitcoin or Ethereum, it may be worth less by the time it's received on the other end because of price fluctuation. In that case, a stablecoin like Dai is ideal because the value is steady and you can send it any time almost instantly.
Article continues below advertisement
Article continues below advertisement
How does Dai staking and interest work?
You can generate passive income with Dai. What you need to do is join a staking program. You can access Dai staking directly through MakerDAO. But other projects also offer Dai staking. The earnings are generated through lending and borrowing.
You deposit Dai into a staking account where it can be issued as a loan to someone who needs it. The borrower pays interest on the loan and you can receive a cut of it. The interest is based on the variable Dai savings rates that MakerDAO sets. Coinbase runs a Dai rewards program that pays a 2 percent annual interest.
Article continues below advertisement
Is Dai crypto a good investment?
Capital gain is the backbone of crypto trading profits. It happens when you sell your crypto for a higher price than you paid to purchase it. But with Dai's steady value, the room to generate a capital gain is limited. As a result, Dai investors mostly make money from participating in staking programs. As more people borrow Dai to enable them to complete various crypto transactions easier, more interest income can be generated for those doing staking.
What are the risks in Dai crypto?
The greatest risk that crypto traders face is price volatility. Dai has eliminated that risk, although it still has its fair share of challenges. Some people have pointed out that collateralizing Dai with volatile assets like Ethereum and Bitcoin poses a risk factor. Other people have faulted the inclusion of centralized cryptos like USDC in Dai reserve.