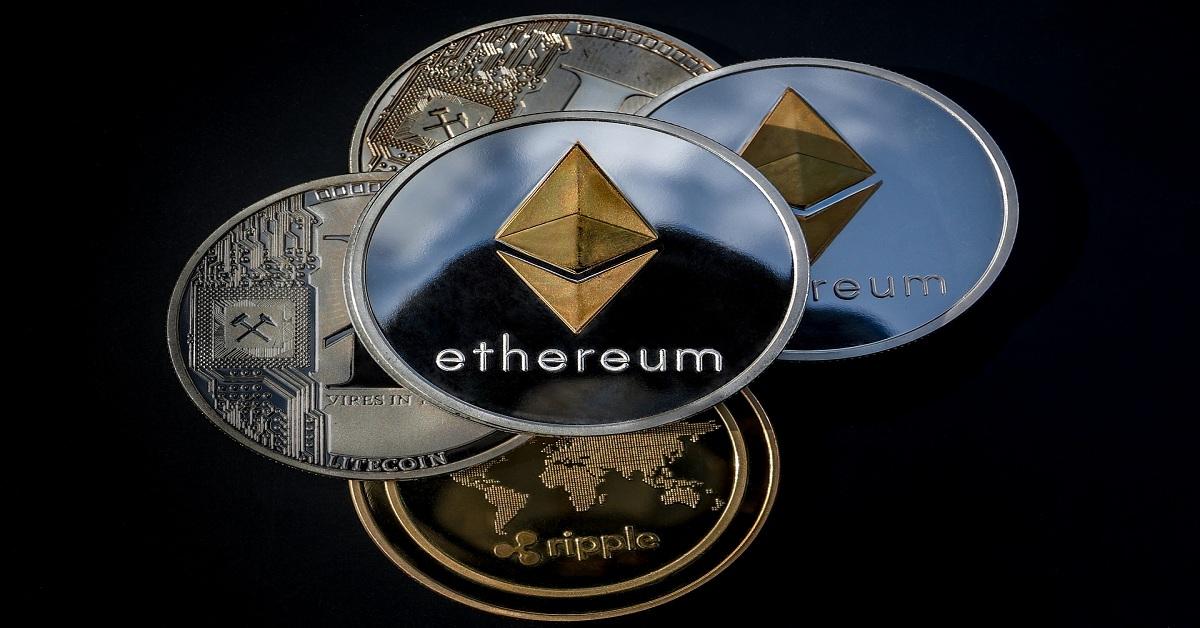 What Is Cryptocurrency Staking and Can You Participate in It?
Cryptocurrency investing is receiving much attention during the COVID-19 pandemic. Amid the surging interest in cryptocurrency investing, you may hear people talk about cryptocurrency staking, and might be wondering what it's about.
Article continues below advertisement
What is crypto staking and can you participate in it?
Cryptocurrency staking is an investing strategy that anyone interested crypto assets may want to know about. To understand how crypto staking works, let's begin by looking at how people acquire cryptocurrency assets.
Article continues below advertisement
There are several ways you could acquire or increase your cryptocurrency holdings. For example, you could increase your crypto assets by mining cryptocurrencies, the primary way new bitcoins are created. You could also purchase more cryptocurrencies using fiat currency to add to your holdings. Alternatively, if you're a merchant, you could grow your cryptocurrency holding by accepting cryptocurrency payments for the goods or services you provide.
Engaging in cryptocurrency staking is another new way of increasing your cryptocurrency holdings, and might be less demanding than cryptocurrency mining. In simple terms, cryptocurrency staking refers to locking cryptocurrencies in a wallet for a fixed period and collecting interest on them. Think of it as earning interest on cash deposits in a fixed savings account at a traditional bank.
Article continues below advertisement
If you stake your cryptocurrency, you receive staking rewards, typically in the form of the cryptocurrency you staked. As you get paid for your staked holding, you also support the blockchain network you're operating on. The staked crypto coins are used to verify transactions on the blockchain network, much like mining helps in confirming transactions.
The rewards you can earn from staking will depend on several factors, such as the size of your stake, the length of your staking period, and the price of the cryptocurrency staked. Almost anyone can participate in cryptocurrency staking, as it doesn't require the specialist equipment that crypto mining does. But eligibility to participate in crypto staking may vary from network to network. Typically, a network may set a minimum amount you need to participate in staking.
Article continues below advertisement
Ethereum staking support in the works
Not all blockchain networks support cryptocurrency staking. For example, the Ethereum network doesn't currently support staking. However, Ethereum is in the process of transitioning from a POW (proof-of-work) mechanism to a POS (proof-of-stake) mechanism in a major upgrade dubbed Ethereum 2.0.
Article continues below advertisement
Article continues below advertisement
The migration to POS from POW is designed to eliminate the current limitations of the legacy Ethereum network. Most importantly, the Ethereum 2.0 upgrade will make staking on the network possible. Ethereum staking is expected to offer annual rewards of 1.56 to 18.1 percent. However, you'll need a minimum of 32 ETH (the Ethereum network cryptocurrency) to participate in Ethereum staking. Ethereum 2.0 has begun a test rollout. If you can't wait for Ethereum 2.0 to start cryptocurrency staking, you can head to services such as Staked, Figment, and EON Staking.
What are the risks and benefits of staking?
Staking may not make you rich overnight, but it's a great way to generate passive income. Staking allows you to make extra money with your idle cryptocurrency holdings while doing almost nothing. Moreover, staking helps support blockchain networks' critical operations, and barriers to entry in cryptocurrency staking are lower than in crypto mining.
However, anyone engaging in cryptocurrency staking needs to know that crypto assets tend to be volatile, and that can affect your staking rewards. Also, you can't sell staked crypto assets, which limits your ability to exit a losing asset quickly. Finally, as wallets with staked cryptocurrency need to be online, there may be a hacking risk.