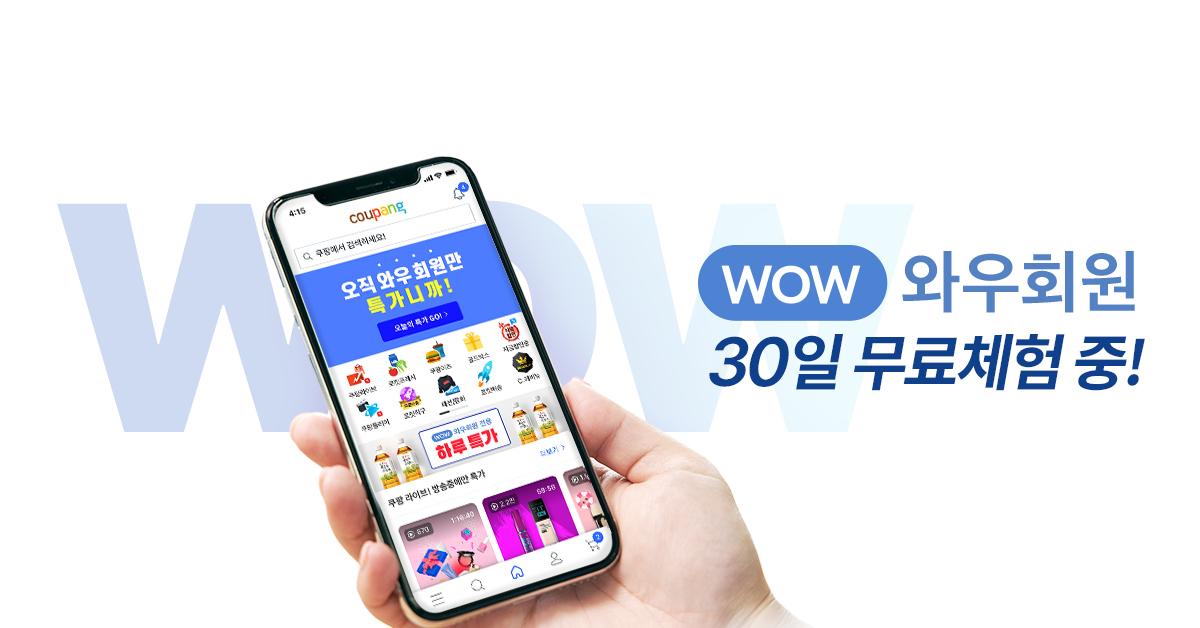 Could Coupang Stock Be Next on Reddit Traders' Radar?
By Mohit Oberoi, CFA

Aug. 31 2021, Published 11:59 a.m. ET
Coupang went public in 2021 at $35. The stock currently trades below its IPO price and 56 percent below its all-time high. What's the forecast for CPNG stock? Will it go back up after its massive loss?
Article continues below advertisement
Coupang is a South Korean e-commerce company. For the company, the IPO came just at the right time (growth names were still in favor). But that wasn't the case for investors, as the stock soon fell with other growth names. E-commerce platform ContextLogic (WISH), which went public in 2020, also trades at a fraction of its all-time high.
Why is Coupang stock going down?
Along with a sell-off among growth names, company-specific factors also contributed to the fall in Coupang stock. The company reported massive losses in the first and second quarters of 2021, making investors apprehensive.
Article continues below advertisement
While investors were forgiving of loss-making companies in 2020 and let their IPOs sail through, things have changed over the last few months. Markets are now looking at a path to profitability, with the high growth of many "stay-at-home" stocks in 2020 looking unsustainable.
Article continues below advertisement
CPNG stock's forecast
Analysts are bullish on CPNG—their average target price of $48 for the stock is 60 percent above its current price. Of five analysts polled by TipRanks, four rate it as a "buy" and one rates it as a "hold."
Both WISH and CPNG stock have looked weak over the last couple of months. While WISH saw buying interest from Reddit traders, Coupang hasn't. That said, CPNG has a high enough short interest ratio to attract them.
Article continues below advertisement
Could Coupang stock be targeted for a short squeeze?
According to Fintel, Coupang's FINRA short volume ratio has fallen over the last few days and was at 41 percent on Aug. 30. For a short squeeze, we would need something to trigger a buying spree.
Article continues below advertisement
There are several growth drivers for Coupang. The company leads South Korea's domestic e-commerce market and is expanding internationally. It has launched operations in Japan and Taiwan and is hiring in Singapore.
Coupang is also diversifying into other businesses, having launched grocery delivery and food delivery operations. Both businesses are currently posting losses, however (the company's adjusted EBITDA loss in Q2 2021 was almost entirely due to them). The good news is that Coupang's core business, e-commerce, has been doing well.
Article continues below advertisement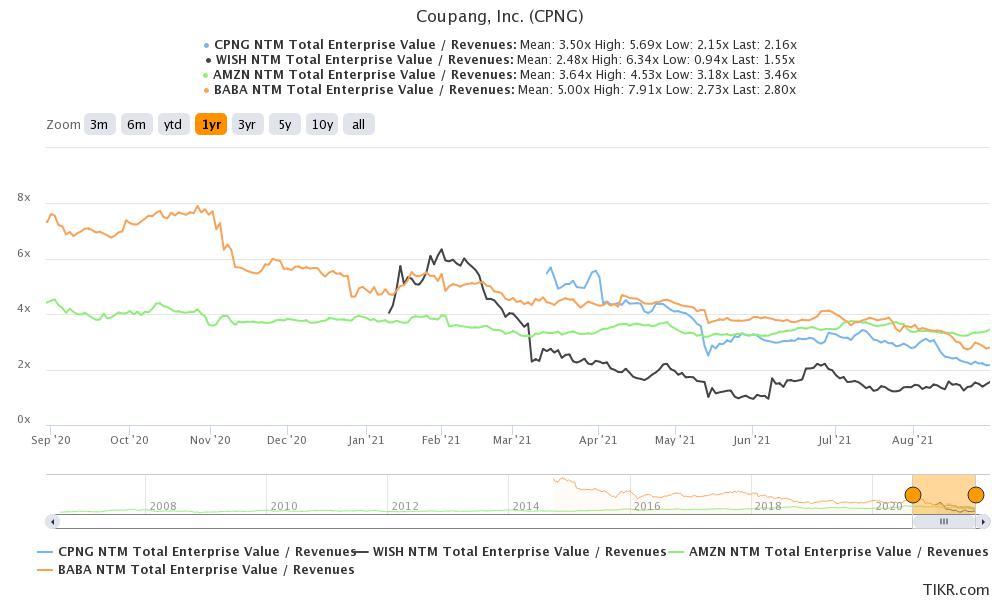 CPNG stock looks undervalued
CPNG's NTM (next-12-month) EV (enterprise value)-to-sales multiple is just 2.2x. To put that in perspective, WISH's NTM EV-to-sales multiple is 1.55x, and mature e-commerce companies Amazon and Alibaba have multiples of 3.5x and 2.8x, respectively.
Article continues below advertisement
Whereas none of the companies are Coupang's direct peer, this comparison makes its valuation look attractive. WISH's multiple may be lower than CPNG's, but the company also has uneven growth.
Coupang stock seems to have bottomed out and should go up in the medium to long term—in fact, it could rebound quickly if Reddit traders have a say. CPNG meets most of the criteria that Reddit traders look for in their targets.