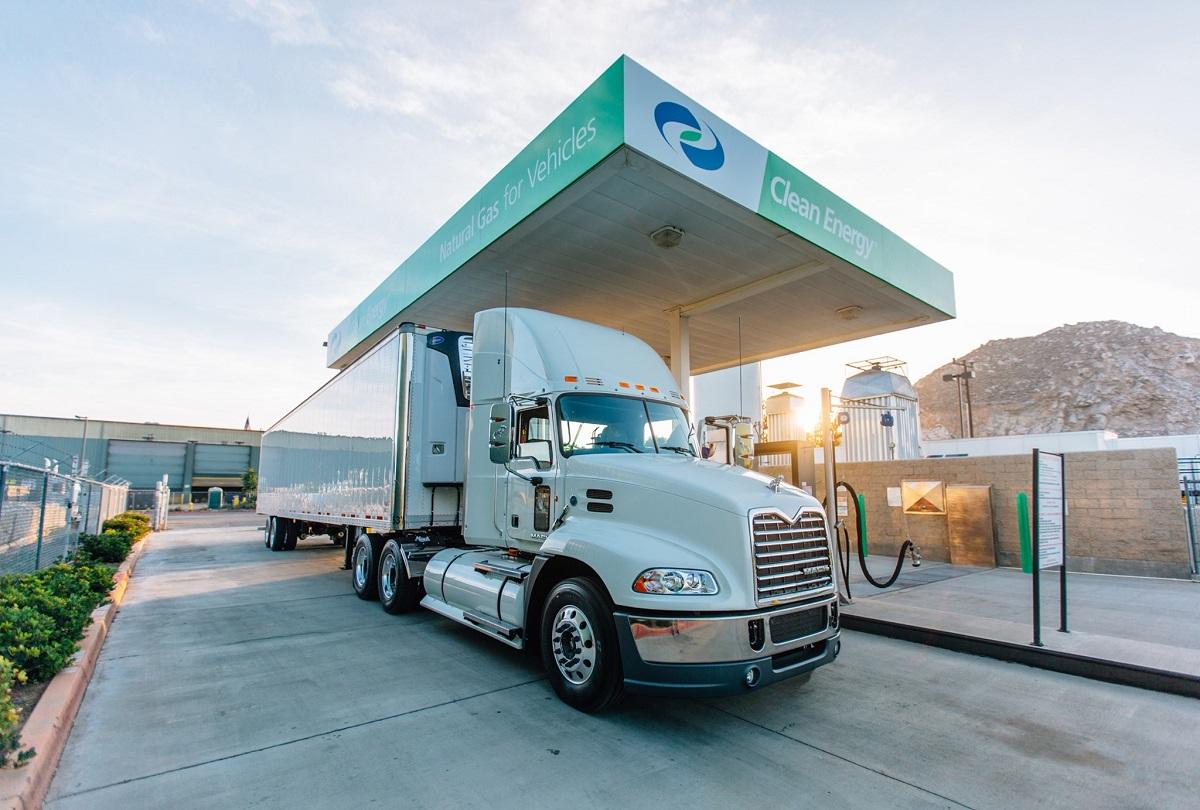 CLNE Stock Is Popular on Reddit, Don't Expect Spike Like AMC
Clean Energy Fuels (CLNE) stock has moved sharply in recent days. The stock has gained more than 22 percent in the past week to outshine the S&P 500, which has only climbed 0.60 percent in the same period. It ranks among the trending meme stocks right now on platforms like Reddit. However, CLNE stock is still far from its February peak. What is the CLNE stock forecast and how high can it go now that its popularity on Reddit is growing rapidly.
Article continues below advertisement
Article continues below advertisement
Clean Energy Fuels shares shot up more than 40 percent in pre-market trading on June 9 to go above $14. That followed a 4.4 percent decline on June 8 that saw the stock close at $9.90. The stock dropped as investors reacted to the company selling additional shares to raise money for investments. Additional share sales cause investors to worry about value dilution.
Will CLNE stock explode like AMC?
AMC has been on fire and recently ranked as the most popular meme stock on Reddit. The theatre chain stock hit an all-time high above $72. Although the stock has pulled back from that peak, it still carries impressive gains of nearly 500 percent in the past month and 2,500 percent YTD.
Article continues below advertisement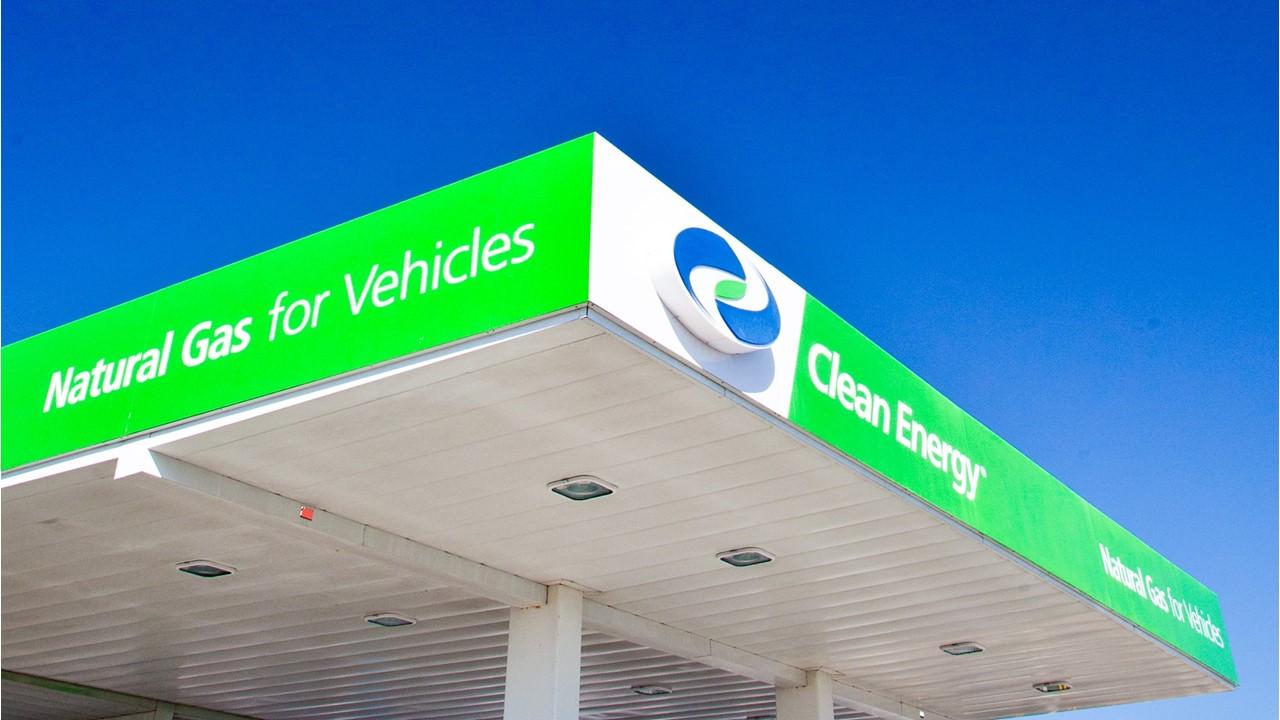 Article continues below advertisement
Article continues below advertisement
An AMC-type spike doesn't look likely for Clean Energy Fuels. However, there's a high chance that it will keep rising albeit with episodes of profit-taking, which happened recently. Similar to AMC, CLNE stock could benefit from a short squeeze. The biggest draw will be the company's renewable gas fuel business.
Clean Energy Fuels sells RNG (renewable natural gas), which can be used as fuel in vehicles and to run other machines. For example, it supplies RNG that power cargo trucks that operate in Los Angeles and Long Beach ports. It has RNG distribution and production partnerships with Chevron, Total, and BP.
Article continues below advertisement
RNG is in high demand as governments tighten vehicle emission regulations and businesses try to reduce their environmental impact. Its use goes beyond the transport industry. For example, RNG can produce electricity for homes and factories.
Article continues below advertisement
The gas can also be a feedstock in the production of green hydrogen fuel, which in addition to generating electricity for homes and industrial operations can be used to power electric aircraft. Therefore, investors see strong long-term demand for Clean Energy Fuels' RNG. Amazon, which has a large fleet of delivery trucks, is among Clean Energy Fuels' customers for renewable natural gas supplies.
Article continues below advertisement
Clean Energy Fuels' stock forecast and how high CLNE stock can go
Although many see Clean Energy Fuels as just another meme stock thriving on Reddit chatters, it's popular on Wall Street as well. CLNE stock carries a 12-month consensus target price of $19, which suggests a 92 percent upside potential from the current price. Wall Street's highest target price of $27 implies more than a 170 percent upside potential.
Article continues below advertisement
Article continues below advertisement
Is CLNE stock rising on a short squeeze?
Many investors have come to associate rising Reddit stocks with a short squeeze. CLNE stock carries a short interest of 11 percent as of June 8, according to Fintel data. That's down from 19 percent on June 7 and 32 percent on June 4. A rush to cover short bets might have contributed to the stock's recent spike, but it's far from the only tailwind propelling the stock.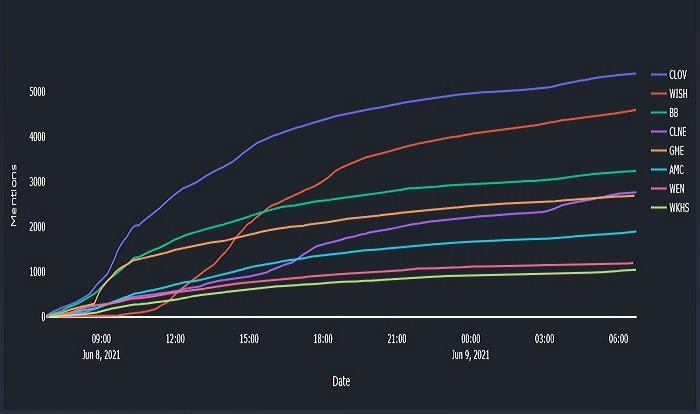 Article continues below advertisement
Why Reddit is targeting CLNE stock
Clean Energy Fuels has become one of the most-mentioned stocks in Reddit's WallStreetBets community alongside Clover Health (CLOV), ContextLogic (WISH), and BlackBerry (BB). Its popularity on WallStreetBets has overtaken both GameStop (GME) and AMC.
Reddit thinks that CLNE stock is undervalued and noted that the stock trades 50 percent below its February high. Reddit also thinks that Clean Energy Fuels has bright business prospects considering its arrangements with Total, BP, Amazon, and others. While the recent share sale might cause dilution fears, Reddit doesn't think it's a big deal considering the renewable energy business' bright prospects. Also, Reddit investors are known for initiating short squeeze and they noted that CLNE stock still carries substantial short interest.