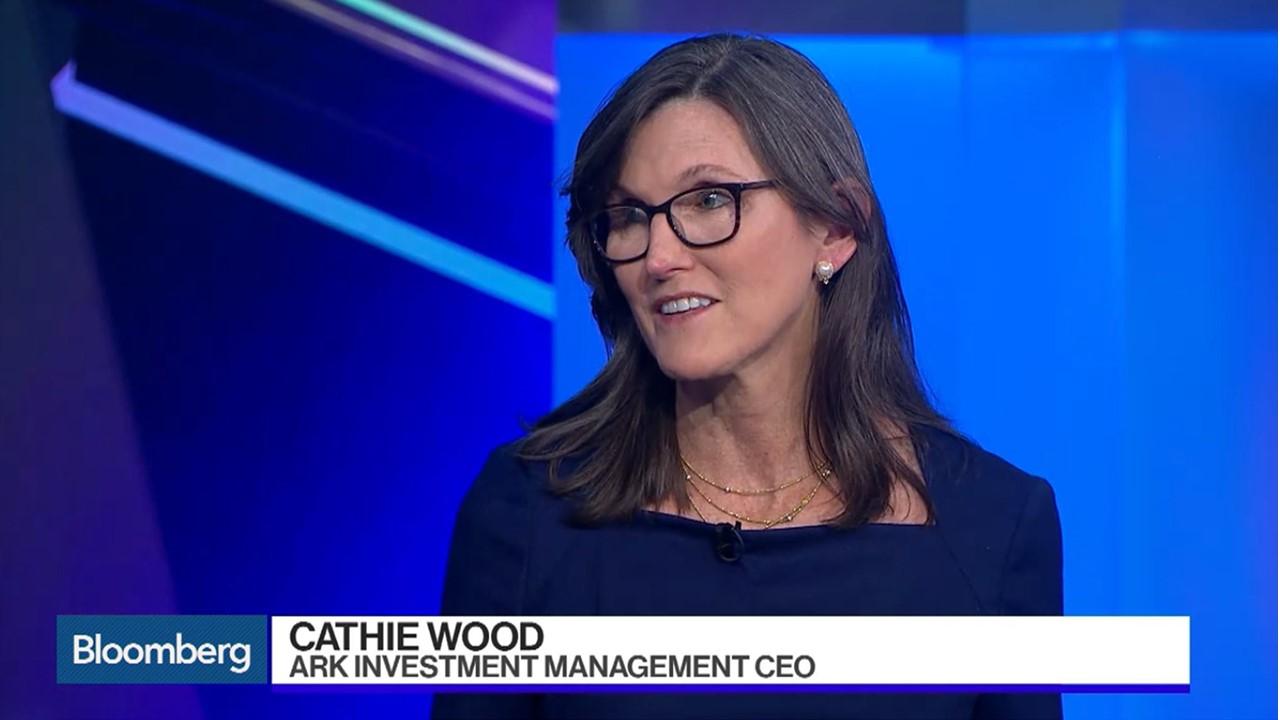 Should You Sell Chinese Stocks Like Cathie Wood or Buy Instead?
China's crackdown on its tech companies has led to a massive sell-off. According to Bloomberg, Chinese tech and education stocks collectively have shed over $1 trillion in market cap since February. Cathie Wood of ARK Invest, who had several Chinese stocks in her portfolio, has also trimmed her position since she sees a valuation deterioration. What's the forecast for Chinese stocks in 2021 and will they recover or fall more?
Article continues below advertisement
Article continues below advertisement
Why Chinese stocks are falling
The one thing that markets hate is uncertainty and this is what China's crackdown has done. There's widespread fear toward Chinese stocks. Markets are in a state of uncertainty about which company or sector the Chinese government will target next.
Unlike the U.S., where companies can challenge government orders, Chinese companies don't have the luxury. They have to meekly comply with the regulations even if they harm the business.
Article continues below advertisement
The risk premium of investing in Chinese stocks has increased amid the crackdown. The stock prices and valuations are adjusting to the new realities. Chinese stocks are dropping because of the risk premium and the derating.
Article continues below advertisement
Article continues below advertisement
Will Chinese stocks recover?
Some sanity would have to return before we see a sustainable recovery in Chinese stocks. U.S.-listed Chinese stocks are facing a double whammy. They're facing the brunt of China's crackdown as well as higher regulatory scrutiny in the U.S.
Will Chinese stocks get delisted?
The recent crash in Chinese stocks will only increase the scrutiny of Chinese companies. The U.S. has already delisted some Chinese companies. However, fears of a broad-based delisting of all Chinese stocks look like a far-fetched assumption. The move could result in massive losses for U.S. investors, which the U.S. government might want to avoid. However, the outlook for Chinese companies intending to list in the U.S. has changed for good.
Article continues below advertisement
Article continues below advertisement
Cathie Wood and Chinese stocks
Wood has been among the prominent backers of Chinese stocks. Companies like Alibaba, JD.com, and Tencent featured in multiple ARK ETFs. She has exited the stake in Tencent and has trimmed positions in other names including JD.com, Alibaba, Baidu, and BYD. Even Warren Buffett is an investor in BYD.
Article continues below advertisement
Wood thinks that Chinese companies are in for a valuation derating and is apprehensive about the government's action. "The incentives to become incredibly successful in China are diminishing somewhat now that the government is expressing concern," she said in a webinar earlier in July.
Article continues below advertisement
Article continues below advertisement
Does Cathie Wood still own Chinese stocks?
Despite selling stakes in several Chinese stocks, Wood still holds some of them in different ARK ETFs. For example, JD.com and Baidu are still among the top 10 holdings of ARK Autonomous Technology & Robotics ETF (ARKQ). However, the flagship ARK Innovation ETF (ARKK) only has a tiny exposure to KE Holdings and no other Chinese name.
Should you buy or sell Chinese stocks now?
The forecast for Chinese stocks is very uncertain. While they look good from a valuation perspective, it's tough to determine how much of a valuation multiple contraction they will see before they bottom. Some of the names like Alibaba as well as EV (electric vehicle) companies like Xpeng Motors look like good buys after the crash and should go up in the long term.