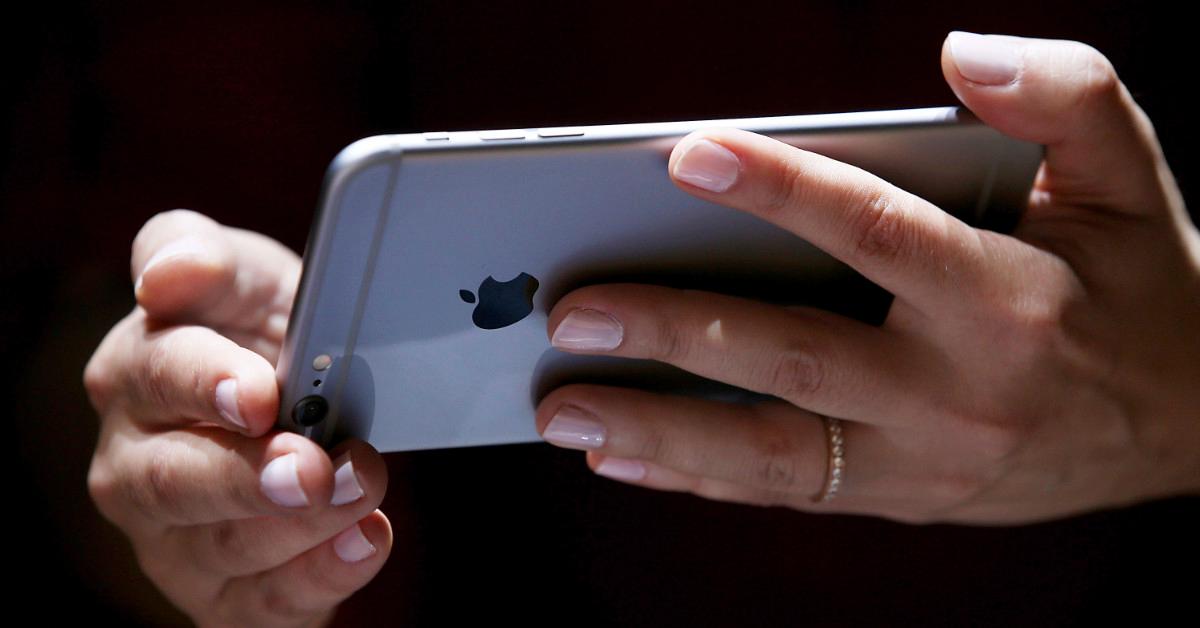 Do NFTs Have a Screenshot Issue?
By Dan Clarendon

Feb. 21 2022, Published 9:05 a.m. ET
The world of non-fungible tokens, or NFTs, raises all sorts of questions from skeptics, including one about screenshots. People pay millions for NFTs, though some are asking why if you can just screenshot an NFT legally. Chris Person, maker of the web series Highlight Reel, addressed this seeming hitch in a tweet last year, writing, "This post is an NFT. Do not screenshot it. Only I own this post, which is password protected. ('Gaming.') (I think that's how NFTs work; don't yell at me.)"
Article continues below advertisement
Well, we're not lawyers, but experts in the field don't seem to think it's illegal to screenshot NFTs. In discussions of this topic, neither a blog post from Mintable founder Zach Burks nor a recent explainer about NFTs from the international law firm Bird & Bird suggests screenshotting NFTs is a crime.
NFTs' supposed screenshot problem has inspired memes aplenty
As Know Your Meme reports, people have been talking about screenshotting NFTs at least as early as 2020, often through meme images or viral online discussions. One popular meme is a send-up of the Motion Picture Association's much-parodied "You wouldn't steal a car" PSA about DVD piracy. Journalist Joshua Topolsky tweeted an image reading "You wouldn't screenshot an NFT" in April 2021, and the post has since been retweeted thousands of times.
Article continues below advertisement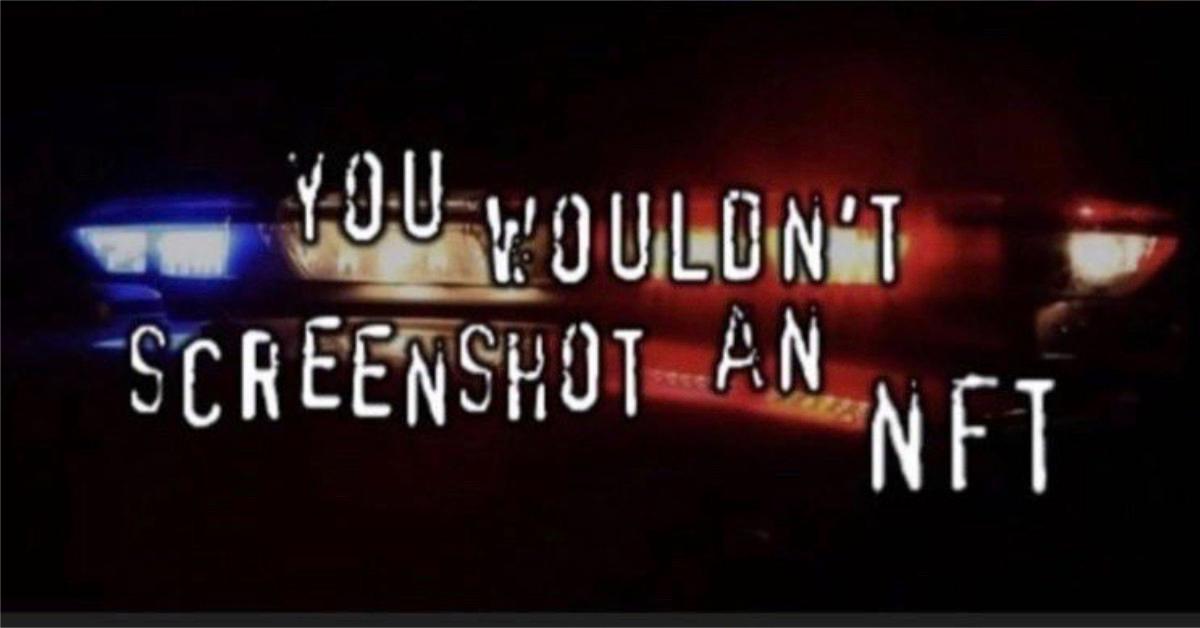 Elsewhere, someone posted an image macro of sleazy Better Call Saul protagonist Saul Goodman making a point in court. In the superimposed caption, Saul says, "Your honor, my client purchased the image as an NFT for $1 million. And the defendant had the audacity to screenshot it." Another meme image shows Apple's instructions for taking a screenshot on an iPhone, with superimposed macro text reading "Repost to scare an NFT supporter."
Article continues below advertisement
And a third post shows one Twitter user's argument that taking a screenshot of an NFT is like posing in front of someone else's Lamborghini. The response? "Cope. You paid 1 quadrillion dollars for a JPEG."
The screenshot argument "misses the fundamental purpose of NFTs," lawyers say
The Bird & Bird lawyers point out that NFT proponents dismiss the argument that digital copies make NFTs moot. In the proponents' eyes, the argument "misses the fundamental purpose of NFTs—to prove ownership and originality, which are independent of how many copies of an object exist in the world," the lawyers add.
Article continues below advertisement
That said, "infringement of copyright and moral rights can occur when a person who is not the author or copyright owner in the underlying asset in which copyright subsists, mints an NFT and misrepresents that they are the author or copyright owner of the work," the lawyers explain.
Article continues below advertisement
Screenshots of NFTs don't make you the artwork's rightful owner, says one expert
Burks, founder of the NFT marketplace Mintable, addressed the screenshot question in a Medium post last June. "Taking a picture of the Mona Lisa at the Louvre is not exactly the same as owning a piece from Leonardo da Vinci," he wrote. "The same concept can be applied to NFTs for digital artwork. … Taking a screenshot of an NFT does not make you the rightful owner of the artwork."
Burks also noted that an NFT is "not inherently valuable" in and of itself. "Or rather it is only as valuable as the piece of art or creation that it ties itself to, or maybe certain perks it enables," he added. "Just like how a deed to a house is only as valuable as the physical house is, or a Foo Fighters concert ticket being just a piece of paper if it doesn't grant you access to the gig."