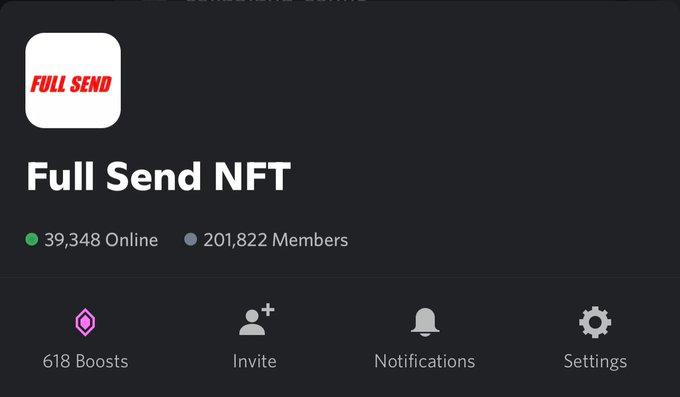 Nelk Boys Full Send Metacard NFTs Sold Out in Two Minutes
The Nelk Boys have dominated the social media industry and now the NFT space might be next. The popular group of social media influencers had its Full Send Metacard NFT release on Jan. 19 and it sold out fairly quickly. However, there's still a way to purchase the digital collectibles.
Article continues below advertisement
Article continues below advertisement
While the Nelk Boys have been traditionally known for their comedy pranks, some members have shifted gears to shows and podcasts. Some members stepped into the NFT space a week ago, and now they have over 100,000 members on Discord.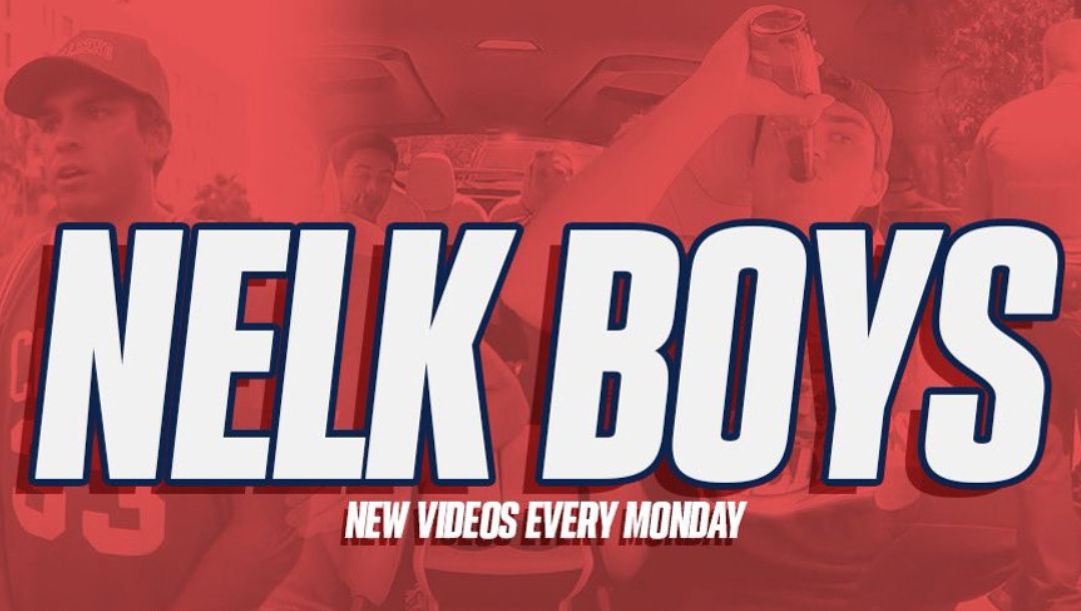 Article continues below advertisement
Who are the Nelk Boys?
Nelk is an entertainment company consisting of the Nelk Boys. They are Canadian YouTube stars and some of the biggest public figures in the country. Previous and current members of the group include Kyle Forgeard, Jesse Sebastiani, Stephen Deleonardis, Lucas Gasparini, Salim Sirur, Arthur Kulik, and Jordan Nwanne. The group makes entertainment videos, including comedy and prank videos. The group is based out of Toronto, Canada, but they're well known around the world.
Nelk has over 7 million YouTube subscribers, 4.2 million Instagram followers, and nearly 500,000 followers on Twitter. The group's YouTube videos have reached a total of over 1 billion views.
Article continues below advertisement
Article continues below advertisement
The group launched its Full Send Podcast in August 2021. The podcast is named after the "Full Send" catchphrase that they made popular. The podcast is one of the most streamed podcasts on various streaming platforms. The podcast has over 1 million YouTube subscribers and approximately 67 million total views on YouTube.
The Full Send Podcast is hosted by Foregeard and comedian Bob Menery. Forgeard is considered to be the leader of the Nelk group, and he recently made the 2022 Forbes 30 Under 30 Social Media List. Menery became popular due to his comedy sketches and voice-overs on the internet. Menery has approximately 3 million followers on Instagram and about 1 million Facebook followers. The Full Send Podcast has had major celebrity guest appearances including Mike Tyson, Shaq, and Antonio Brown.
Article continues below advertisement
The Full Send Podcast published its interview with Gary Vaynerchuk, or Gary Vee, on Jan. 12. Vee explained how NFTs work and how he has made money from it.
Article continues below advertisement
Vee is one of the biggest supporters of NFTs. He was one of the first well-known public figures to talk about digital collectibles before they became so popular. In the interview, Vee broke down how NFTs work, how someone could purchase one, and how it could potentially be used. The Full Send members strategically released their NFT collection a week after the Vee interview came out on YouTube.
Article continues below advertisement
The Full Send Metacard NFTs sold out in two minutes.
The Metacard NFTs are a collection of 10,000 collectibles built on the Ethereum blockchain. Each Metacard gives holders access to exclusive virtual and in-person events. Holders will also get early access to other NFT drops and merchandise releases. The pre-sale for the NFTs occurred at 12:30 p.m. ET on Jan. 19, while the general sale occurred at 3:30 p.m. ET that day. Each NFT had a price of 0.08 Ether, which is about $2,300. The collection sold out in two minutes on the Metacard platform.
Where can you buy Full Send Metacard NFTs?
The general sale sold out but if you're interested in purchasing the NFTs, you can find them on OpenSea. The current floor price for buying a Full Send NFT is approximately 0.945 Ethereum ($3,057). For now, the resale prices aren't much different than the initial sale prices.