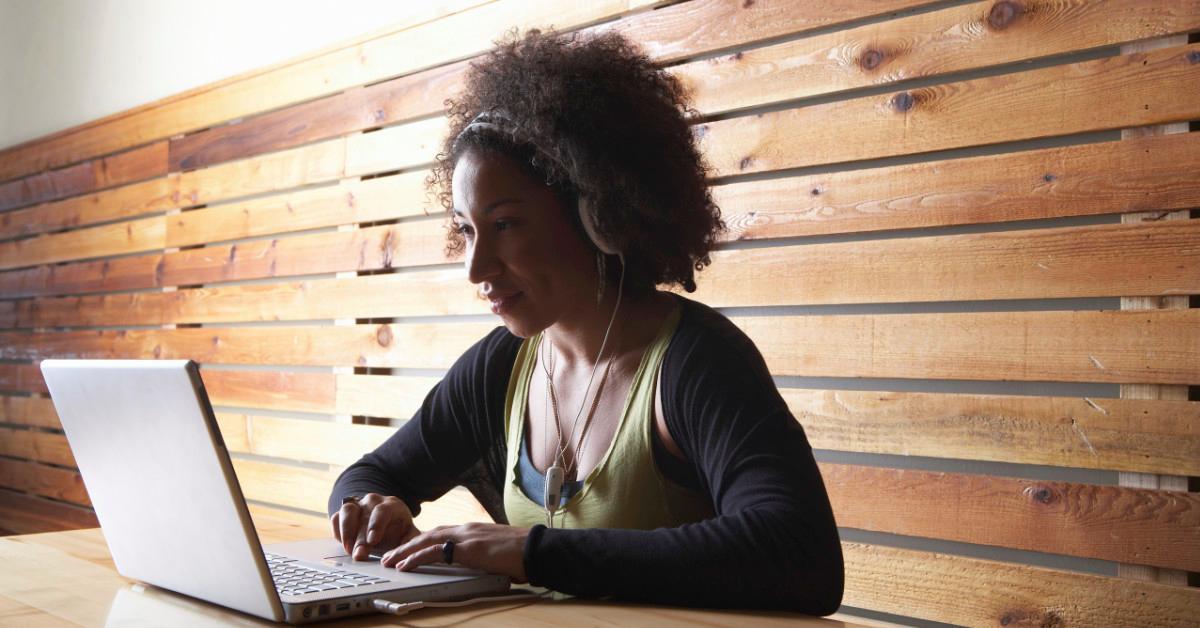 Financial Podcasts for Women, by Women: 'HerMoney,' 'So Money,' & More
If you're looking for the top financial podcasts run by women, podcast buffs on the web certainly have suggestions.
"Men have dominated the finance space for decades, and podcast land is no different," Her First $100K founder Tori Dunlap observes. "Fortunately, this problem is becoming less and less prevalent with so many women in finance starting to create content specifically for female audiences."
Article continues below advertisement
Article continues below advertisement
Not only does Dunlap have recommendations to share, but she also has a podcast of her own—Financial Feminist. "In our debut season, we tackled topics like debt, credit scores, investing, MLMs, sustainability, and so much more," she shares, adding that the second season is on the way.
Here are five more female-run podcasts that listeners recommend—along with example episodes offering a sample of each program's content.
Jean Chatzsky runs the popular podcast "HerMoney."
On this podcast, Jean Chatzky delves into the unique financial challenges women face—whether they're caretakers, breadwinners, or both. Recent episodes include "Single Women and Money" and "Buying Your First Investment Property."
"The holy grail of finance podcasts, HerMoney is acutely concerned with how women can build financial freedom," says Marie Claire's Megan DiTrolio. "But it doesn't stop there: HerMoney also covers career, personal relationships, and social issues."
Article continues below advertisement
"Brown Ambition" focuses on empowering Black and Brown women.
Hosted by Yahoo! Finance and CNBC contributor Mandi Woodruff and personal finance education Tiffany "The Budgetnista" Aliche, the goal of Brown Ambition is to "create a world where Black and Brown women feel valued and poured into both financial and mentally."
Recent topics include stock trading as a side hustle, the best way to increase your credit score, and paying back student loans. "Equally fun as it is helpful, Brown Ambition is a must-listen," DiTrolio writes.
Article continues below advertisement
Article continues below advertisement
Farnoosh Torabi is known for her podcast "So Money."'
With hundreds of episodes—and interviews with Arianna Huffington, Tim Ferriss, Seth Godin, and others—So Money is the work of award-winning financial correspondent Farnoosh Torabi. She recently covered transferring credit card debt to a personal loan and financial advice for folks in their 40s.
"She covers both the financial and business world in a way that's anything but boring," Dunlap writes, while NextAdvisor's Kara Cutruzzula calls So Money "a reliable and entertaining podcast powerhouse."
Suze Orman brings tons of experience to her podcast "Women & Money."
Sharing its name with her 2007 best-selling book, Suze Orman's Women & Money podcast features "America's Matriarch of Money" drawing on her 35 years of experience to dispense personal-finance wisdom. Recent episodes covered diversifying stock portfolios ("Suze School: Don't Get Stuck With a Heavy Load") and recent stock market volatility ("Don't Panic Yet").
"Women & Money showcases what Suze Orman does best: real talk about real issues, no sugarcoating allowed," Cutruzzula observes.
"Yo Quiero Dinero: Personal Finance For Latinas" features Jannese Torres-Rodriguez.
"Take your dinero to the next level" with this podcast, in which side-hustle expert Jannese Torres-Rodriguez shares advice and personal finance stories from Latinx and POC change-makers.
"Jannese shares stories of her own alongside some seriously incredible guests that will leave you feeling inspired and ready to start your own side hustle or finally open that investing account," Dunlap writes.