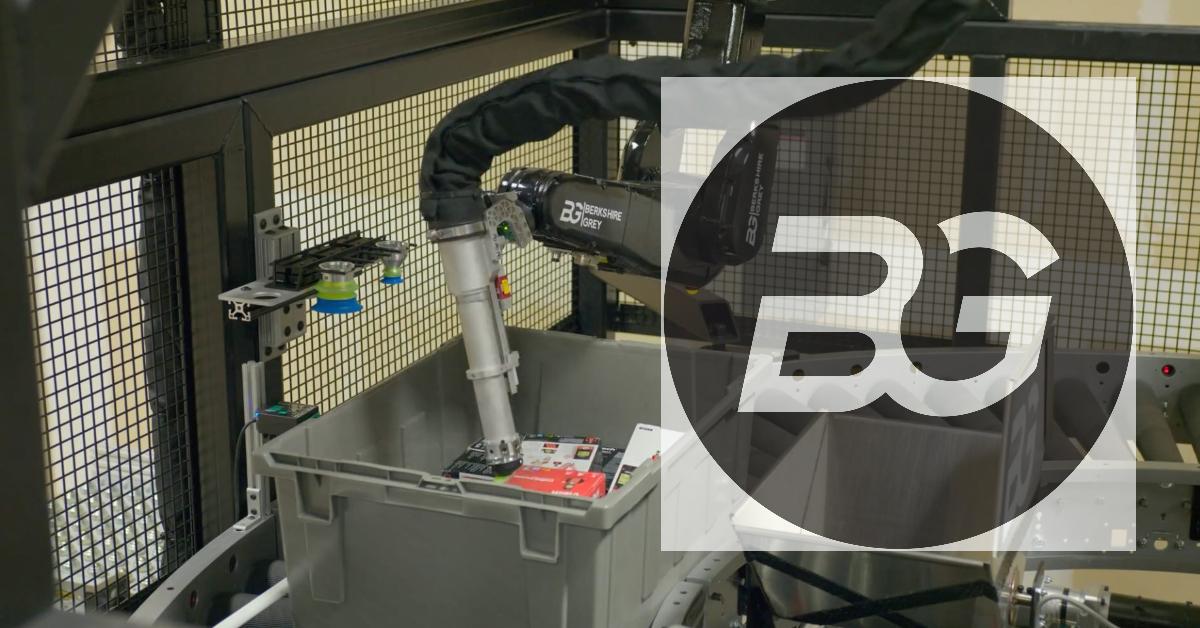 Get RAAC Stock Before the Berkshire Grey Merger for a Bargain
Berkshire Grey, which manufactures robotic devices used in logistics applications, is gearing up to go public through a reverse merger with Revolution Acceleration Acquisition (RAAC). The RAAC SPAC raised about $250 million in a Dec. 2020 IPO. When is RAAC's and SoftBank-backed Berkshire Grey's merger date? Should you buy RAAC stock now?
Article continues below advertisement
RAAC SPAC stock is up 3 percent from its IPO price of $10 per share. However, the stock is still down 23.5 percent from its 52-week high. On Apr. 9, the stock was up 0.2 percent and closed at $10.29.
The RAAC SPAC's sponsor
In its Dec. 2020 IPO, the RAAC SPAC offered 25 million shares for $10 each. RAAC's sponsor is RAAC Management, and it's led by CEO and director John Delaney. Previously, Delaney was a member of the U.S. House of Representatives and the CEO of CapitalSource.
Article continues below advertisement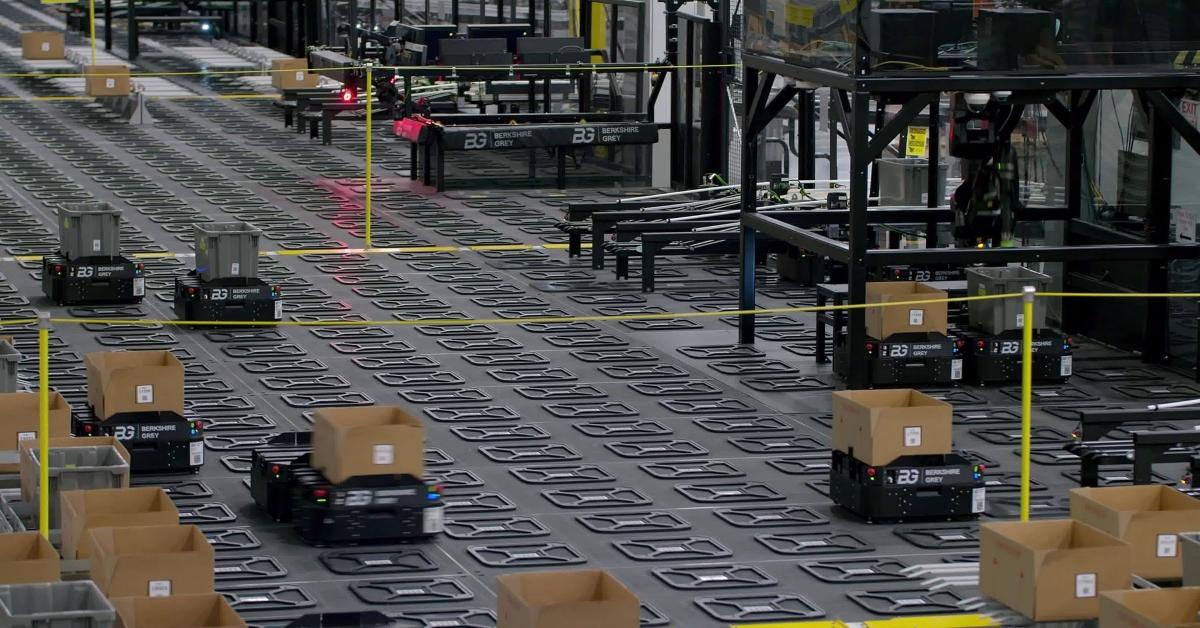 The RAAC–Berkshire Grey merger date
The RAAC–Berkshire Grey merger is expected to close in the second quarter of 2021. The transaction, subject to approval by RAAC stockholders and other customary closing conditions, is set to have a pro forma enterprise value of $2.2 billion.
Article continues below advertisement
The key details of the RAAC–Berkshire Grey merger
The deal will provide Berkshire Grey with nearly $413 million in cash proceeds to fund growth initiatives. The amount includes about $288 million in cash held by RAAC in trust and $165 billion in PIPE. After the transaction closes, RAAC SPAC investors will own 10 percent of Berkshire Grey, and PIPE investors will own 6 percent.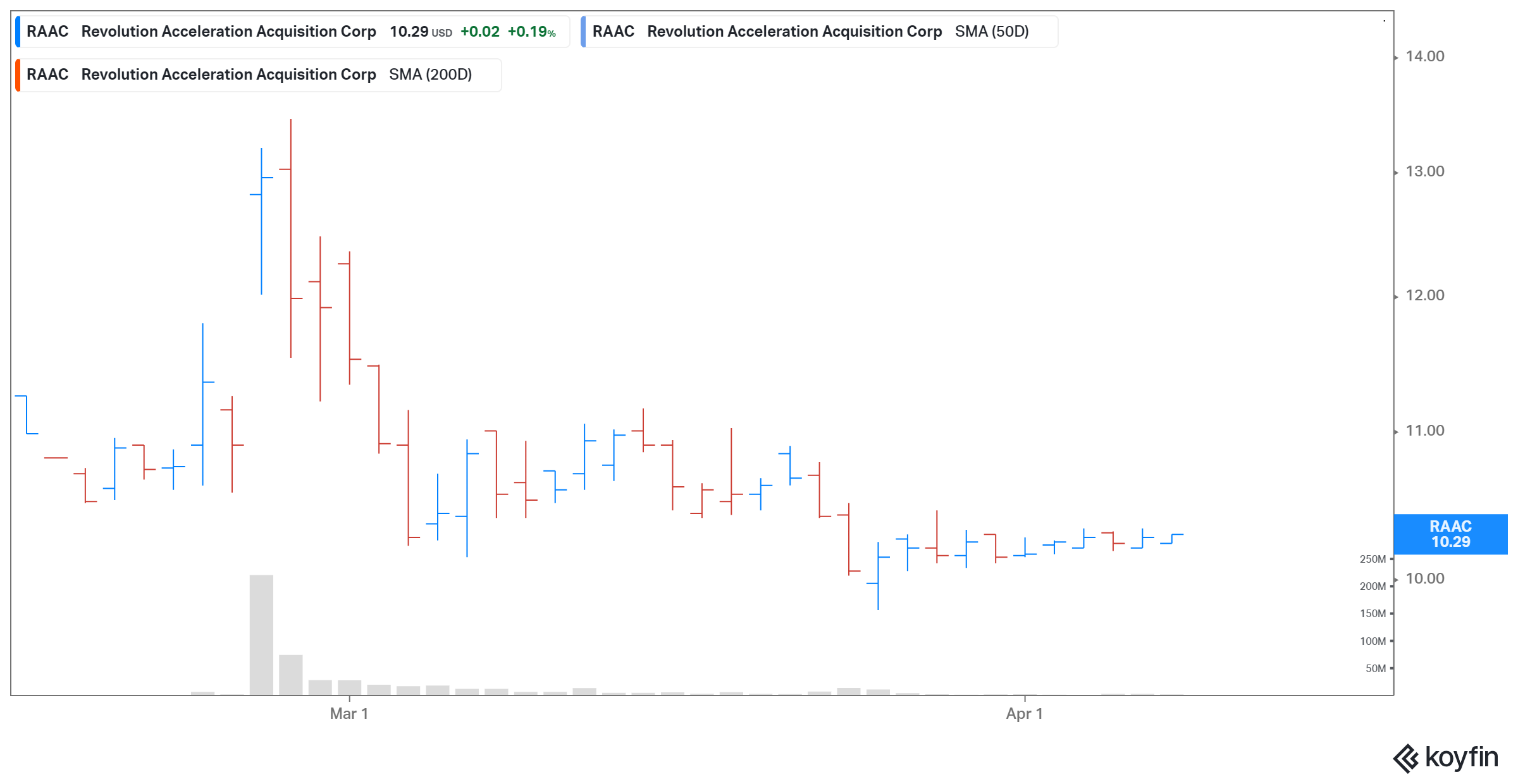 Article continues below advertisement
Chamath Palihapitiya invested in RAAC stock
The PIPE investment is led by billionaire Chamath Palihapitiya and funds managed by BlackRock. Palihapitiya has already taken space tourism company Virgin Galactic, home-selling platform OpenDoor Technologies, and healthcare technology company Clover Health public. The investor is also in talks to take SoFi public through a reverse merger with the Social Capital Hedosophia Holdings V (IPOE) SPAC.
RAAC stock is a good buy before the Berkshire Grey merger
Berkshire Grey expects to generate sales of $59 million in 2021, and forecasts that figure growing to $119 million in 2022 and $927 million in 2025. The company also expects to turn adjusted-EBITDA and free-cash-flow positive in 2024, and foresees its gross margin expanding from 7 percent in 2021 to 48 percent in 2025.
Article continues below advertisement
RAAC vhaalued Berkshire Grey at a pro forma implied equity value of $2.74 billion. Meanwhile, at RAAC's current stock price, Berkshire Grey is valued at around $2.82 billion. After adjusting for its pro forma $507 million net cash, it would have a pro forma enterprise value of $2.31 billion. Based on this enterprise value and Berkshire Grey's projected sales, its valuation multiples come at 39.2x (2021 sales), 19.4x (2022 sales), and 9.3x (2023 sales), respectively. The company's 2025 EV-to-sales multiple of 2.5x looks much more attractive.
RAAC stock seems like a good buy based on Berkshire Grey's valuation and robust growth outlook. Berkshire Grey's customers include Walmart, Target, and FedEx. Furthermore, the company estimates that only 5 percent of warehouses are currently automated, highlighting the huge business demand for warehouse automation service providers. Berkshire Grey believes that its total addressable market is worth about $280 billion.