Buy GWAC SPAC Stock on Dips Before the Cipher Mining Merger Closes
Good Works Acquisition Corp. (GWAC) SPAC is merging with Cipher Mining. Is GWAC stock a buy before the merger closes?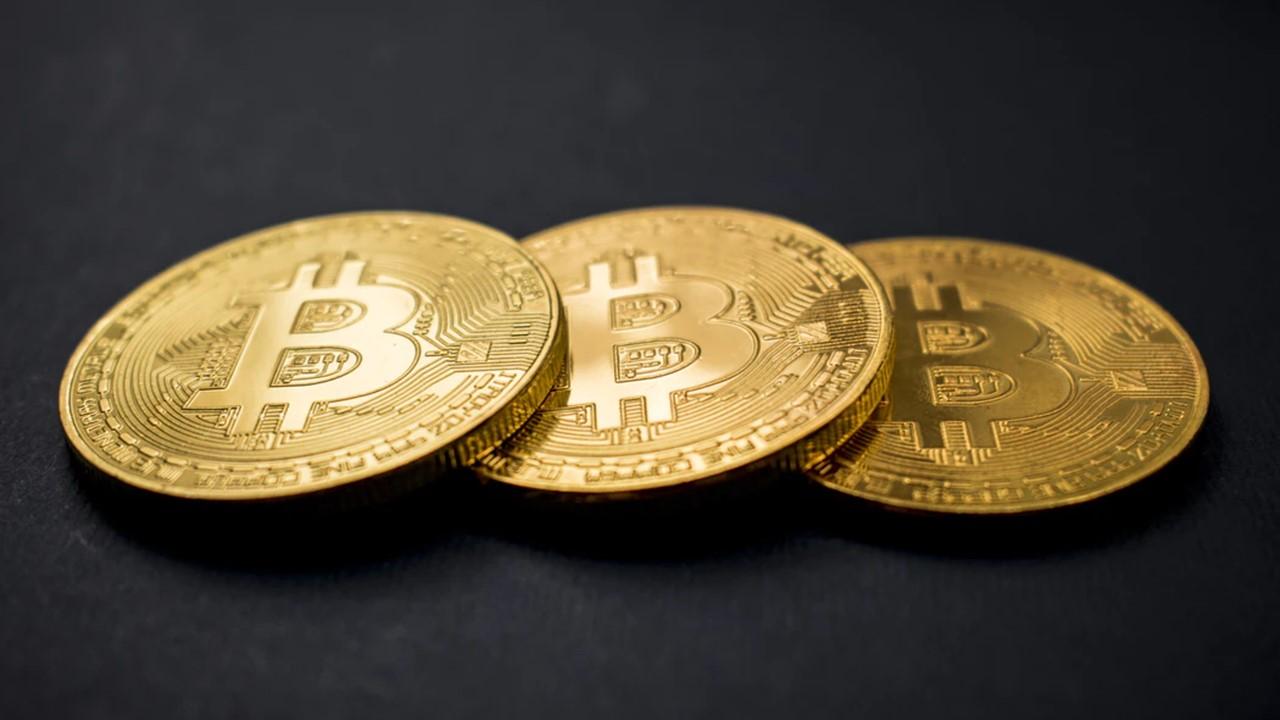 Bitcoin mining company Cipher Mining is gearing up to go public through a reverse merger with Good Works Acquisition Corp. (GWAC). The GWAC SPAC raised about $150 million in an October 2020 IPO. What's the GWAC-Cipher merger date and should you buy the SPAC stock now?
Article continues below advertisement
Article continues below advertisement
GWAC SPAC stock has gained 15.2 percent from its IPO price of $10 per share. On March 9, the stock rose 4.7 percent and closed at $11.52.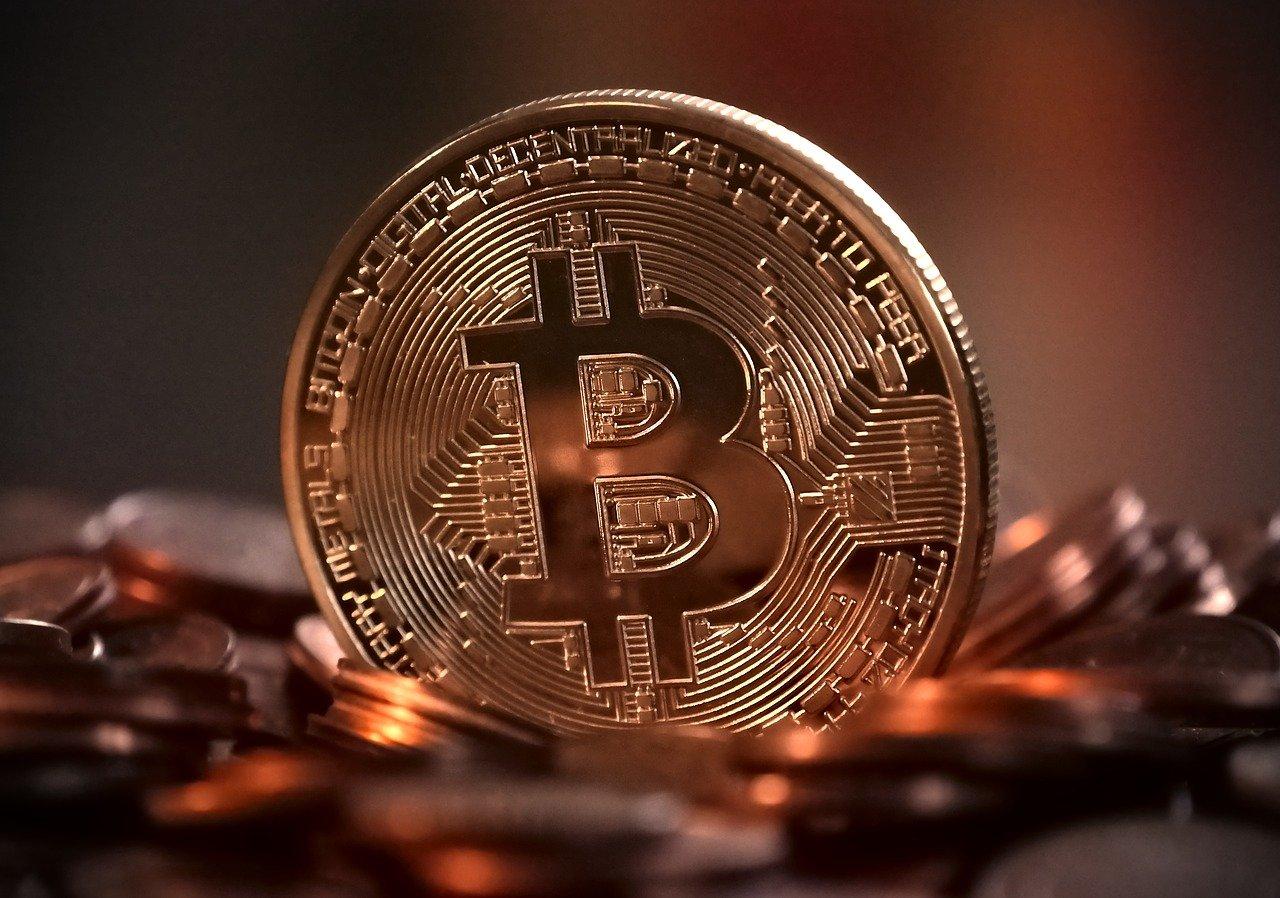 Article continues below advertisement
Who owns GWAC?
In the October 2020 IPO, the GWAC SPAC offered 15 million shares for $10 each. The sponsor of the blank-check company is an affiliate of I-Bankers Securities. The GWAC SPAC is led by CEO and co-chairman Fred Zeidman, co-chairman Douglas Wurth, and president Cary Grossman.
GWAC-Cipher merger date isn't final, but it's imminent.
The GWAC-Cipher merger is expected to close in the second quarter of 2021. The transaction, subject to approval by GWAC shareholders and other customary closing conditions, is set to have a pro forma enterprise value of $2.0 billion. The combined entity will be listed on the Nasdaq under the ticker symbol "CIFR."
Article continues below advertisement
Article continues below advertisement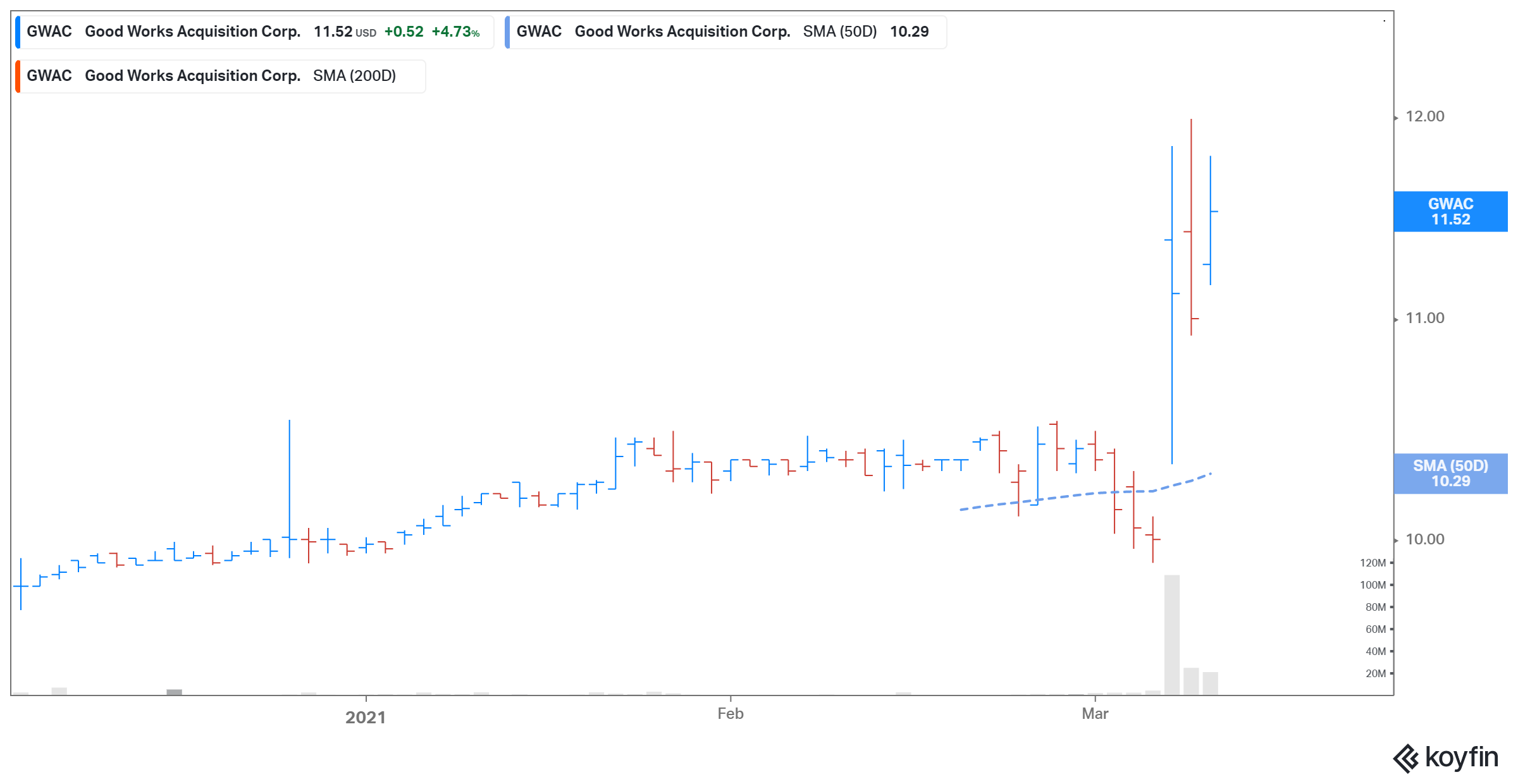 GWAC and Cipher merger details
The deal will provide the merged entity with around $595 million in gross cash proceeds to fund growth initiatives. The amount includes about $170 million in cash held by GWAC in trust and an additional $425 million in PIPE (private investment in public equity). Investors in the PIPE include Fidelity Management & Research Company and Morgan Stanley's Counterpoint Global. Existing Cipher shareholders are set to own about 70 percent of the combined company when the deal closes.
Article continues below advertisement
Outlook for crypto miners
The outlook for crypto mining companies looks very promising. Cipher plans to become the largest-scale Bitcoin mining company in the U.S. with around 745 MWs of deployed capacity expected to roll out by the end of 2025. The rise in Bitcoin prices has triggered a buying spree in cryptocurrency mining companies like Marathon Patent (MARA) and Riot Blockchain (RIOT). However, Bitcoin prices might see a correction this year after the sharp rise in 2020.
Article continues below advertisement
According to Warren Buffett, Bitcoin and other cryptocurrencies are worthless and risky. Some analysts and investors, like billionaire Chamath Palihapitiya, predict more upside for Bitcoin.
Article continues below advertisement
GWAC SPAC stock looks like a buy before Cipher merger
GWAC valued Cipher at a pro forma implied equity value of $2.5 billion. Meanwhile, at GWAC's current stock price, Cipher is valued at around $2.88 billion. In comparison, Marathon Patent and Riot Blockchain have market capitalizations of $3.45 billion and $3.52 billion, respectively.
Cipher expects to generate sales of $6 million in 2021 and forecasts its sales growing by 5,418 percent in 2022 and 86.1 percent in 2023. The company expects sales of $1.0 billion in 2025, which would mean a 2025 EV-to-sales multiple of about 2.0x. Cipher's 2025 EBITDA margin of around 75.5 percent also looks good. Based on the company's strong growth outlook and valuations, GWAC stock looks like a good buy. However, the stock is a speculative play until the Cipher and GWAC deal closes.