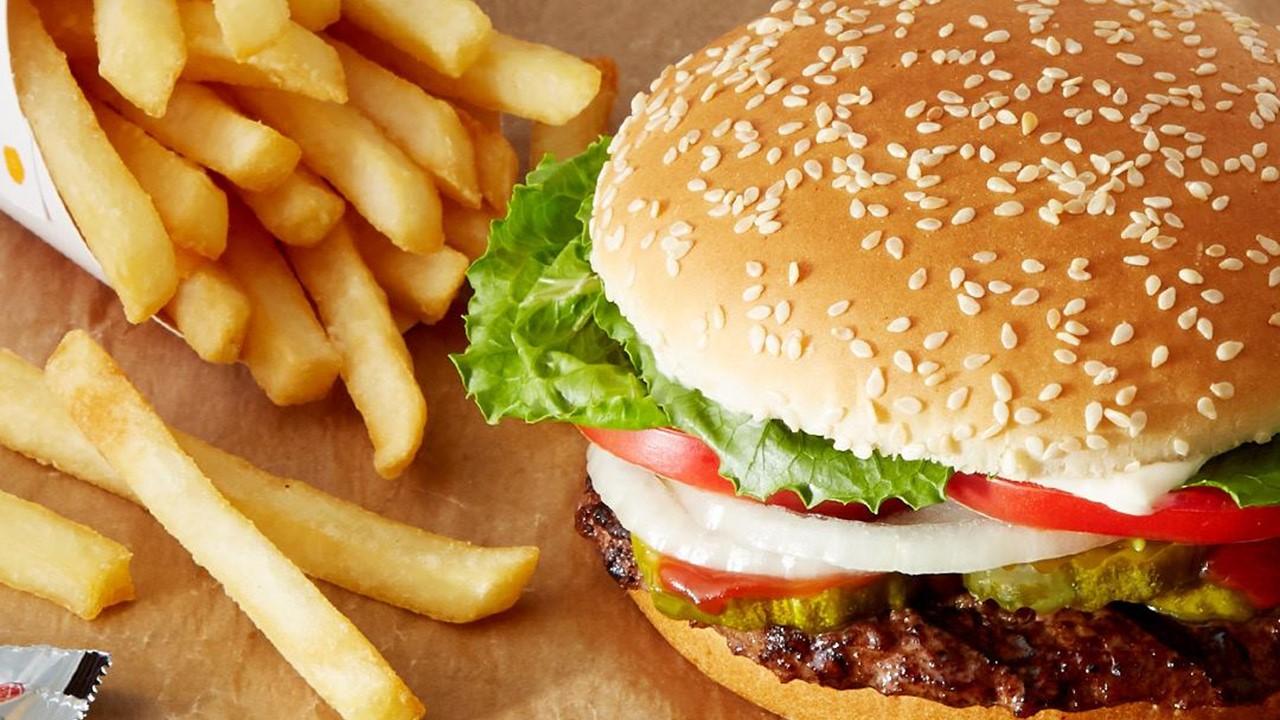 Burger King's Whopper Will Cost $0.37 This Weekend—Here's the Catch
The Whopper is one of the most well-known burgers in the world like other well-known items at fast-food chains including the Big Mac from McDonald's and the Frosty from Wendy's. Burger King first sold the Whopper in 1957, and now the burger is celebrating its 64th birthday. In celebration of the historic anniversary, the fast-food chain is offering a throwback deal for eligible customers.
Article continues below advertisement
Fast food prices have increased over time, and the Whopper is nowhere near as cheap as it once was. So, with the discount that Burger King is offering, the burger will cost less than 50 cents—a deal that's hard to find anywhere else.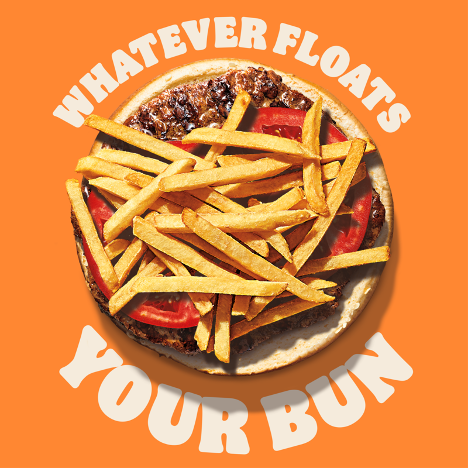 Article continues below advertisement
What does Burger King's throwback deal include?
When the Whopper debuted in 1957, it cost 37 cents. On December 3–4, customers will be able to purchase a Whopper for that original price through the Burger King app or website. When placing the online order, the promotion must be added to the card before making the order.
The coupon can only be redeemed at participating locations and the order can't be placed in stores. The discount can't be used multiple times by the same person since it's limited to one use for the entire two-day birthday bash. By participating in the throwback deal, customers save around 95 percent on a Whopper compared to the current national average price of $6.00.
Article continues below advertisement
There's a catch to Burger King's throwback discount.
The main caveat to the discount is that it's exclusive to Burger King's Royal Perks members. The Royal Perks loyalty program is a rewards program that launched in September. The program is free to join and members can opt out of it at any time.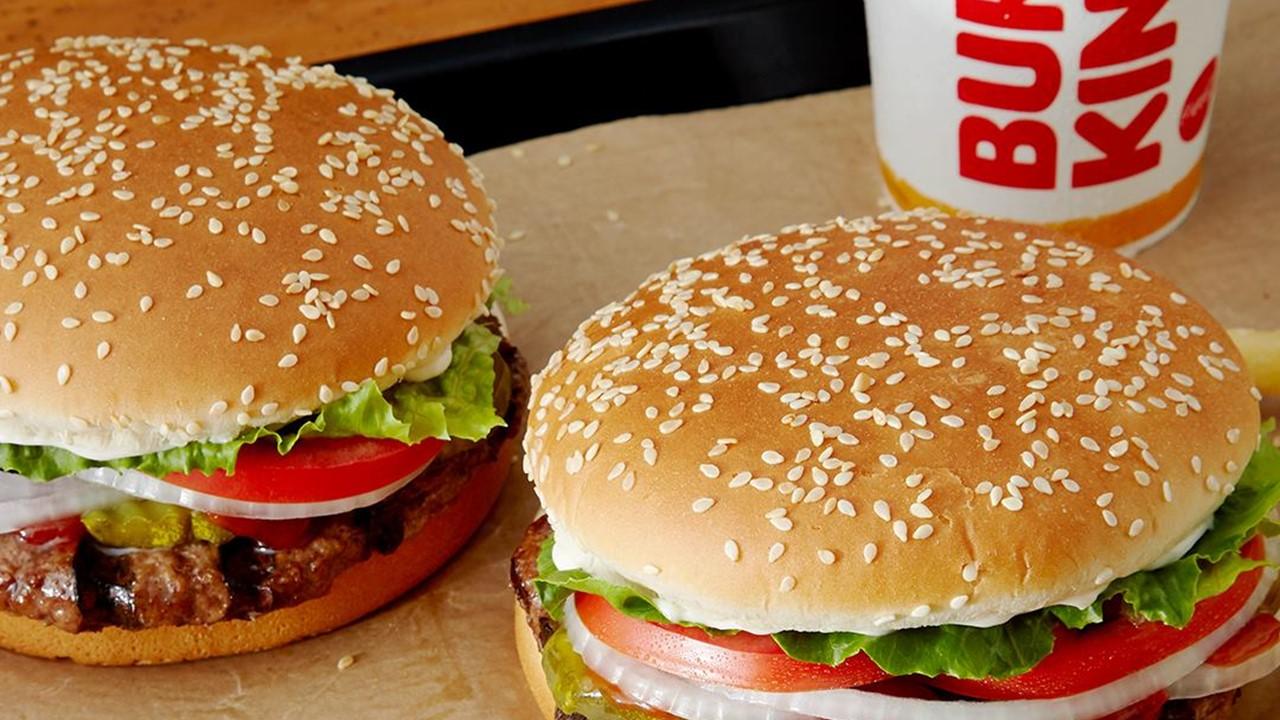 Article continues below advertisement
Those interested in the program can sign up on Burger King's website or through the app. There are various rewards and benefits that members can earn from purchasing online like free upsizes, birthday bonuses, and exclusive offers and challenges.
Members earn 10 rewards points, or "Crowns," for every dollar they spend before taxes at participating locations through online or in-restaurant transactions. As members build up points, they can use the points to get discounts on purchases and enjoy other perks.
Article continues below advertisement
Other fast-food franchises are doing their own loyalty rewards programs including McDonald's, White Castle, and Wendy's. The chains hope to use rewards programs to entice customers. They also hope to attract more online orders instead of people placing orders in person.
One of Burger King's most recent loyalty member deals was in early November when the franchise partnered with the Robinhood platform to give away crypto. The deal required members to make a purchase of at least $5 at eligible locations. Then, they received an email that explained how to claim the rewards on Robinhood. Members were able to earn cryptocurrencies including Bitcoin (BTC), Ether (ETH), and Dogecoin (DOGE).