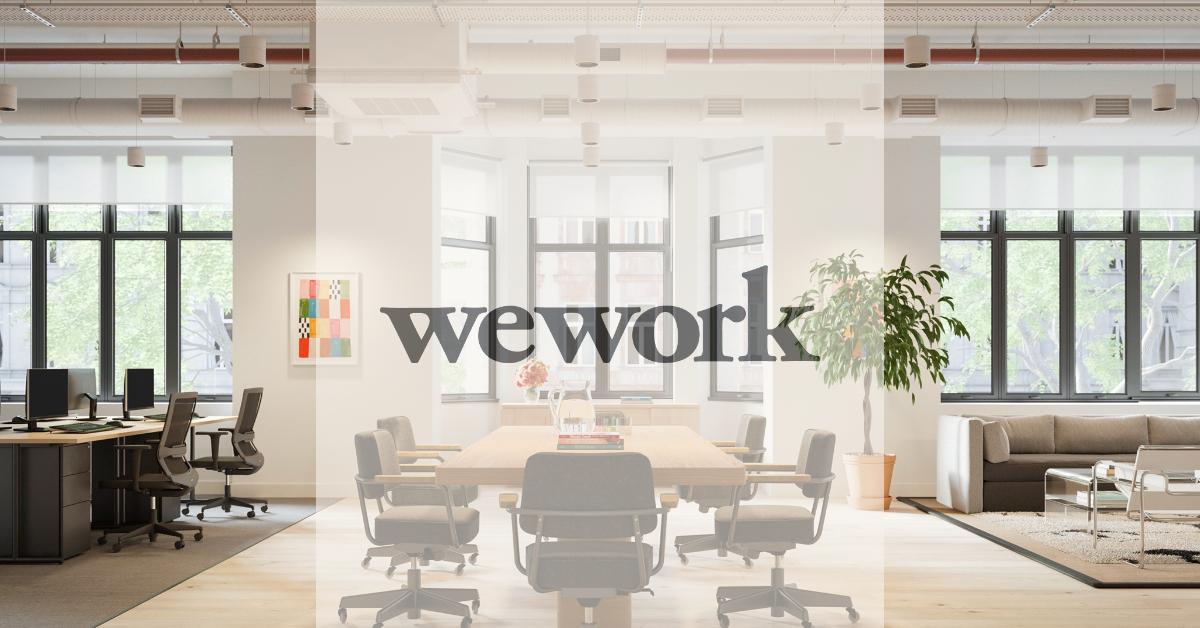 WeWork Is Going Public Undervalued—Grab It Now Through BOWX Stock
The BowX Acquisition SPAC (BOWX) is taking WeWork public in a deal valuing the office-sharing startup at $9 billion. What's the BowX SPAC's stock forecast after the WeWork merger, and should you buy it now?
Article continues below advertisement
After the transaction closes, BowX SPAC investors will own 7.2 percent of SoftBank-backed WeWork, and PIPE investors, which include BlackRock and Fidelity funds, will own 10.1 percent. The BowX-WeWork merger is expected to close in the third quarter of 2021.
Why is BOWX SPAC stock rising?
BOWX stock jumped more than 6 percent on Apr. 5 to close at $13.71. The stock has gained 40 percent since the WeWork merger announcement, signaling that investors are happy with the deal.
Article continues below advertisement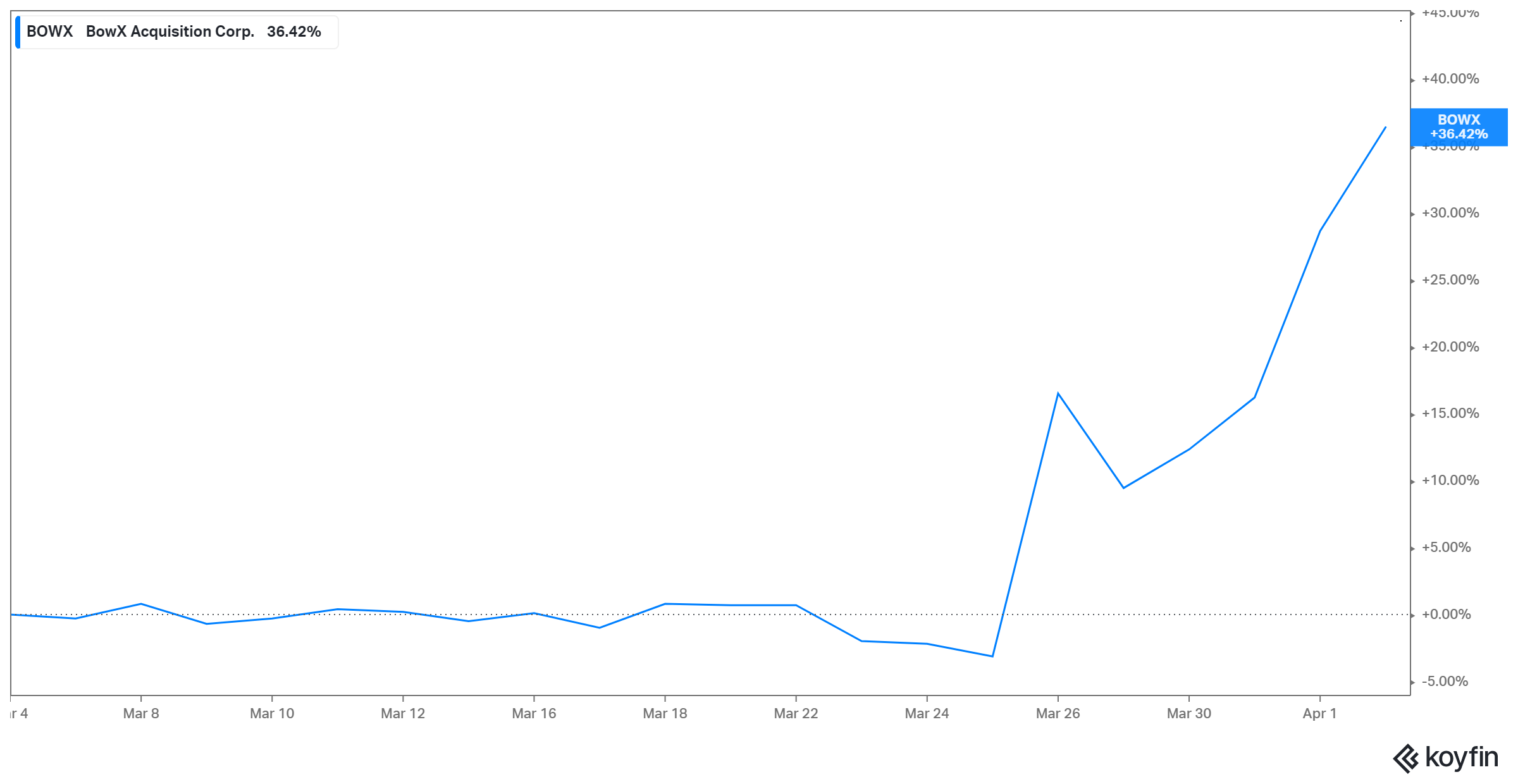 Will BOWX stock rise more?
SPACs can be volatile, but the environment looks favorable for BOWX stock to rise more. Investors are showing renewed optimism on the back of a strong jobs report and bullish economic outlook—the Dow Jones and S&P 500 closed at record highs on Apr. 5.
Article continues below advertisement
Many SPACs connected with high-quality businesses have soared. For example, the CCIV SPAC, which is taking Tesla competitor Lucid Motors public, has risen 130 percent since its listing to $23, jumping as much as 550 percent to $65 at some point. Furthermore, Bill Ackman's Pershing Square Tontine (PSTH), which has considered taking PayPal competitor Stripe public, is 150 percent above its listing price, at $25.
Article continues below advertisement
What's the forecast for BOWX stock after the WeWork merger?
Considering WeWork's growth prospects, the outlook for BOWX seems bullish. More companies are bringing their staff back to the office as COVID-19 vaccines are distributed, which should generate more demand for WeWork. Its blue-chip customers with a global workforce include Microsoft, Tesla, Netflix, and IBM.
WeWork generated $3.2 billion in revenue in 2020 and it sees that growing to $4.6 billion in 2022 and $7 billion in 2024. The company also sees a clear path to profitability after taking cost-control measures during the pandemic, and forecasts a profit of $500 million in 2022 and $2 billion in 2024.
Article continues below advertisement
WeWork will receive $1.3 billion in cash as part of the BowX SPAC merger, raising its liquidity to $2.4 billion. That figure should given it ample financial flexibility to pursue growth. Also, WeWork appears to be going public undervalued—its $9 billion BowX SPAC valuation is a sharp drop from $47 billion in 2019. That may boost the stock further.
Is BOWX a good SPAC stock to buy?
With the WeWork deal in hand, BOWX stock is no longer merely a speculative bet. Investors buying BOWX now may be getting exposure to WeWork at a favorable price.