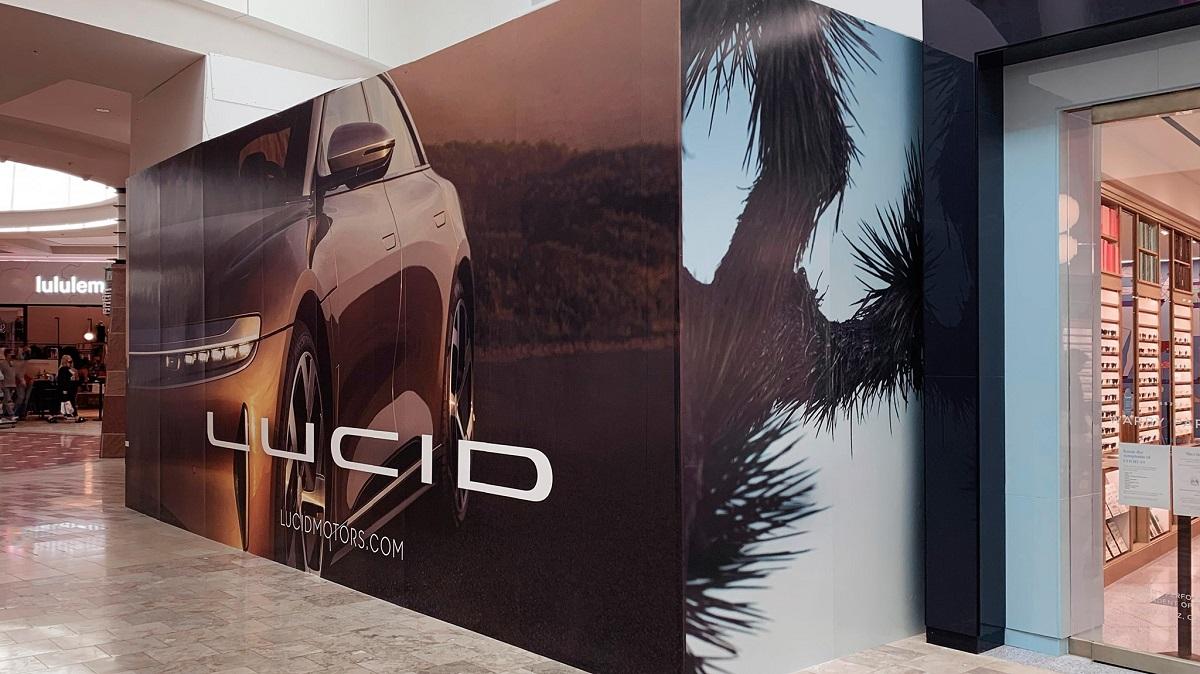 How To Play CCIV Stock As the Lucid Merger Date Nears
Churchill Capital IV SPAC (CCIV) is taking Tesla competitor Lucid Motors public. The SPAC stock surged ahead of the Lucid merger announcement, but has since pulled back to $23 per share. What's CCIV's stock forecast, and is the SPAC stock undervalued?
Article continues below advertisement
Lucid focuses on luxury EVs (electric vehicles), and its addressable market is forecast to grow to $733 billion in 2026 from $496 billion in 2018. CCIV stock investors will own 16.1 percent of Lucid once the merger closes.
The EV startup is going public with the backing of many blue-chip investors. BlackRock, Fidelity, Winslow Capital, Wellington Management, and Saudi Arabia's sovereign wealth fund are among the investors that have collectively put $2.5 billion toward Lucid in PIPE transactions. The PIPE investors will own 10.4 percent of Lucid stock.
Article continues below advertisement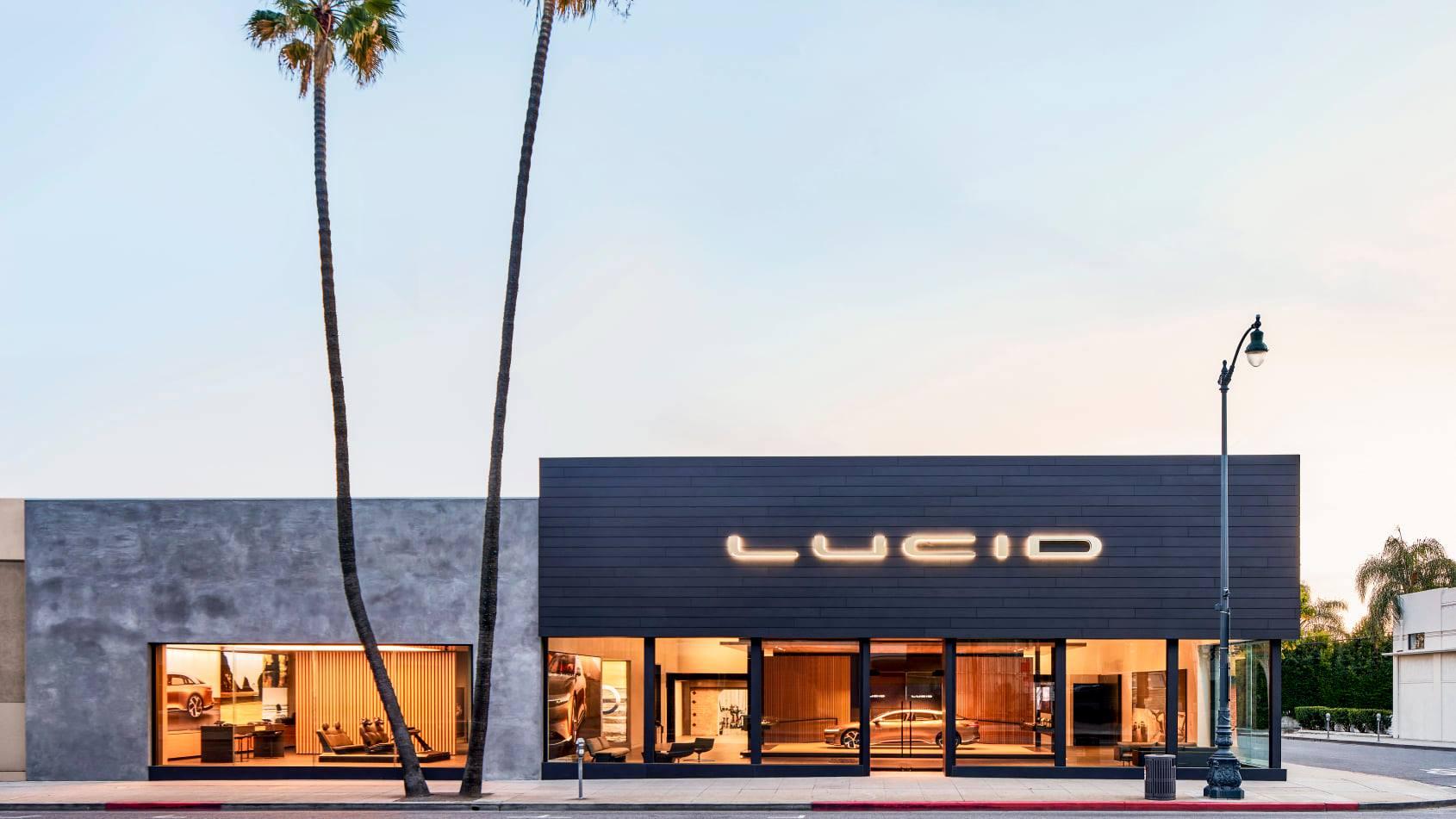 Why has CCIV stock dropped?
CCIV stock has pulled back 64 percent from its peak. Several reasons could explain that decline. One could be that investors are taking profit after the stock soared more than 550 percent in the lead-up to the Lucid merger announcement. Also, SPAC stocks tend to correct as their merger date nears. The CCIV-Lucid merger is expected to close between April and June.
Article continues below advertisement
Moreover, as investors generally view SPACs as speculative bets until a deal is sealed, SPAC stocks tend to fall in conservative markets. We saw this when Treasury yields rose and SoFi (IPOE), Volta (SNPR), and Astra (HOL) dropped.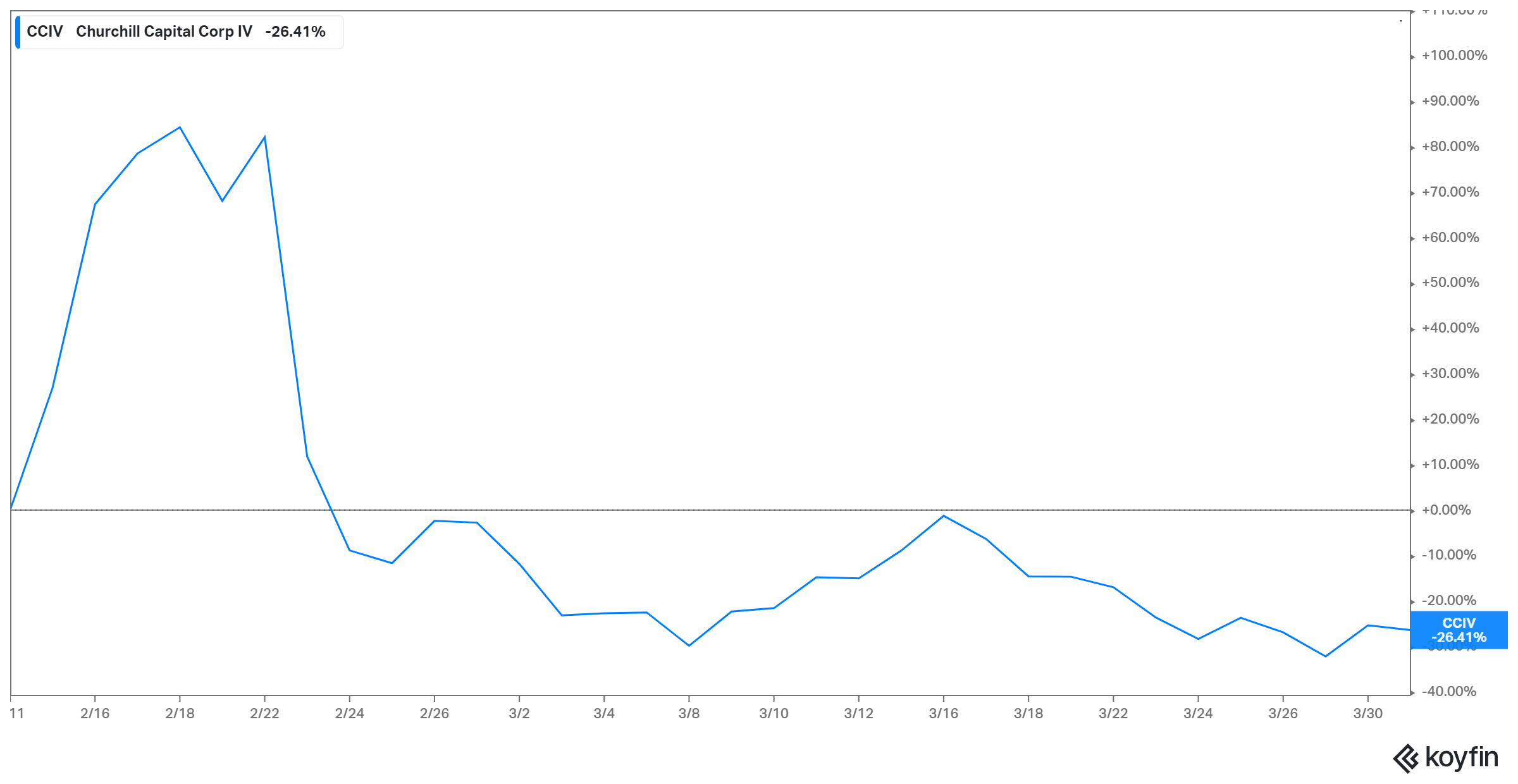 Article continues below advertisement
What's the forecast for CCIV stock?
Investors have paid $9.60–$64.86 for CCIV stock since its debut. There's currently no Wall Street price target to look at for the SPAC stock, but Lucid's plan and strong growth prospects imply a bullish outlook. Once Lucid brings its first car to market, which it expects to do soon, investors may be more confident.
Article continues below advertisement
Lucid stock could also benefit from a shakeup in the SPAC space. The SEC is starting to ask tough questions amid the SPAC frenzy, and if its crackdown reduces the supply of new EV SPAC stocks, Lucid stock could see a surge in demand.
Is CCIV stock undervalued?
CCIV's decline has left investors debating whether the stock is undervalued. The SPAC stock has retreated but is still trading at more than 130 percent above its IPO price, making valuation assessments complicated.
Article continues below advertisement
However, a few things are clear: Lucid's potential is bright, and investors would be getting a better deal by buying the future Lucid stock now than buying near the top. Also, based on its price-to-book ratio of 3, CCIV looks undervalued compared with Tesla and NIO, which have ratios of almost 30 and 40, respectively.
Is CCIV stock a buy or sell?
CCIV stock has pulled back more than 60 percent from peak, opening an opportunity to buy the future Lucid stock at a bargain. Since SPAC stocks can be volatile as a merger approaches, it would be prudent to start with a small stake and add when the stock dips. Also, as Lucid is set to receive $4.4 billion in cash from its CCIV deal and its business could start generating profit in 2024, the risk of stock dilution looks low.