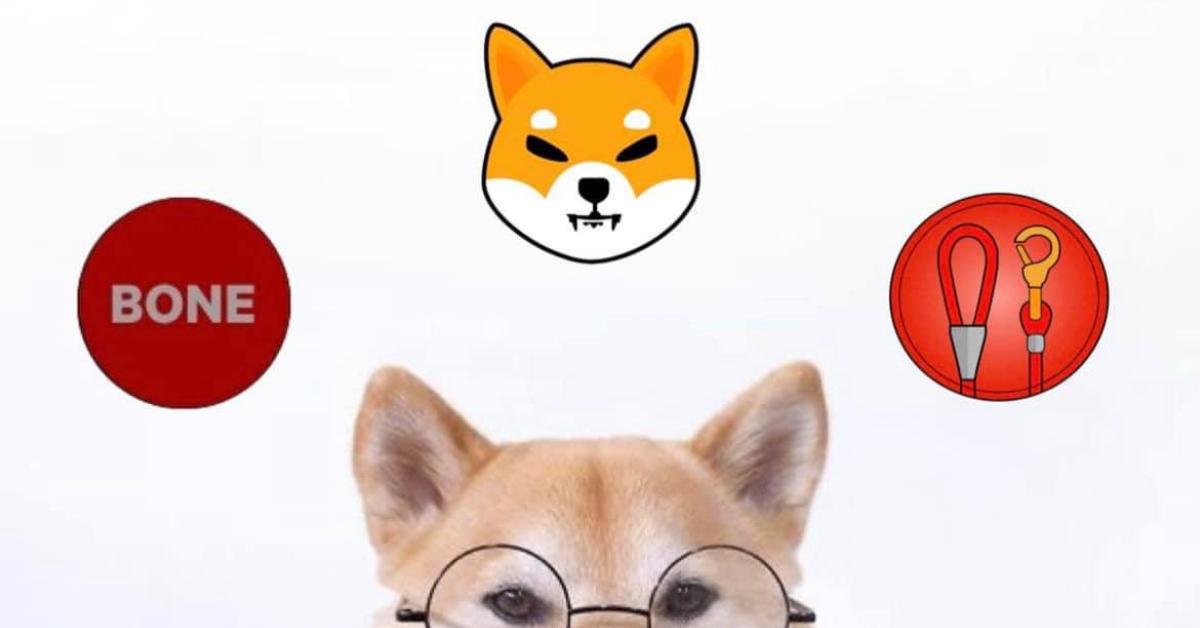 What's Bone ShibaSwap Crypto Price Prediction After ShibaSwap Launch?
The global cryptocurrency market cap has declined over the past 24 hours. But in that same period, Bone ShibaSwap, also called ShibaBone crypto, has gained more than 20 percent. What's ShibaBone crypto price prediction and is it a good investment?
Article continues below advertisement
What is Bone ShibaSwap crypto and how does it work?
Before getting into assessing ShibaBone coin's price prediction, it helps to familiarize with it to see if it could be a good investment for you. Bone ShibaSwap is associated with Dogecoin-like meme crypto Shiba Inu.
Article continues below advertisement
The community behind Shiba Inu recently launched a dedicated exchange for the crypto called ShibaSwap. Bone coin is ShibaSwap exchange's official token. It's primarily a governance token in that people holding it can decide on ShibaSwap upgrades and the cryptocurrencies to should support.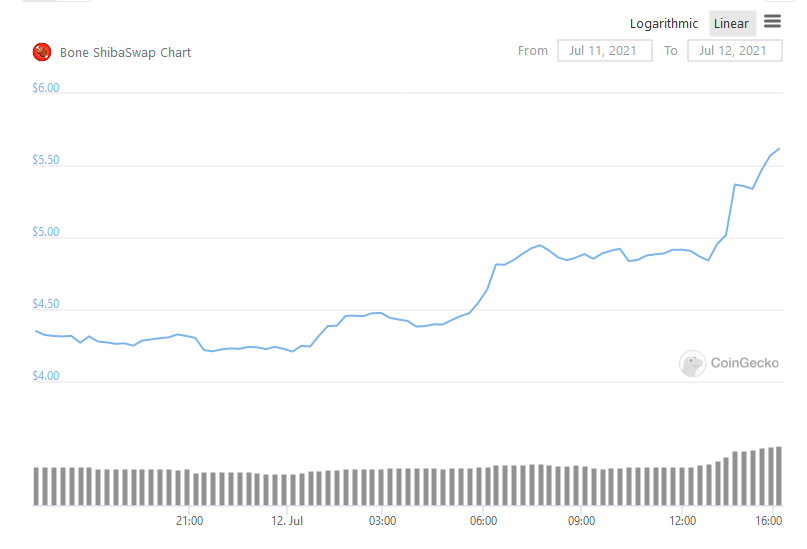 Article continues below advertisement
How many Bone ShibaSwap crypto tokens are there?
Investors can obtain Bone ShibaSwap coins in several ways. They can earn it in rewards if they stake their Shiba or Leash tokens. Leash is a sister cryptocurrency to Shiba coin that has styled itself as the Dogecoin killer.
Article continues below advertisement
Bone ShibaSwap crypto price prediction
Although it's rising as the broader crypto sector is falling, ShibaBone at the current price of $5.60 trades sharply below its all-time high of about $16. That leaves many investors eager to know Bone crypto price prediction. If the crypto can maintain a monthly grow rate of 20 percent from now on, it could finish 2021 at about $15, suggesting about 170 percent upside to the current level.
Assuming a long-term monthly growth rate of 10 percent, ShibaBone crypto price could surpass $1,000 in five years. That implies nearly 20,000 percent upside potential to the current price. To put it in perspective, an investment of $1,000 in the token at the current price could yield $200,000 profit by 2025.
Article continues below advertisement
Is Bone ShibaSwap crypto a good investment?
Some investors have made good profit with ShibaBone crypto. In July 11, the ShibaSwap token fell to what still stands as its all-time low at $4.21. In just the past few hours, investors who bought that dip have seen their money grow about 30 percent.
Article continues below advertisement
There is no guarantee that Bone ShibaSwap coin will continue to deliver blockbuster returns in the future, but it's worth a look right now. At the current price, the crypto trades 65 percent below its all-time high of $15.50 reached on July 7. It means the current price may appeal to investors seeking to buy the dip.
Moreover, many exchange tokens have done well. For example, Binance's BNB coin boasts lifetime returns of nearly 30,000 percent. That's a great indicator for Bone crypto's price prospects, particularly considering its limited supply.
Article continues below advertisement
Best way to buy ShibaBone crypto
Major exchanges such as Coinbase and Binance are usually slow to list meme crypto or generally new altcoins. For example, it took years for Dogecoin to make it to Coinbase and Shiba coin is still waiting for its turn.
While you can't access ShibaBone coin on Coinbase currently, you can buy it on ShibaSwap. Direct Bone crypto purchase with U.S. dollar or other fiat money isn't available yet. Instead, ShibaSwap allows you to convert Ethereum to Bone token. Beyond ShibaSwap, you can buy Bone coin on Hotbit, and there you can use USD-pegged cryptocurrency Tether.
Editor's note: An earlier version of this article referenced price predictions for the wrong bone token.