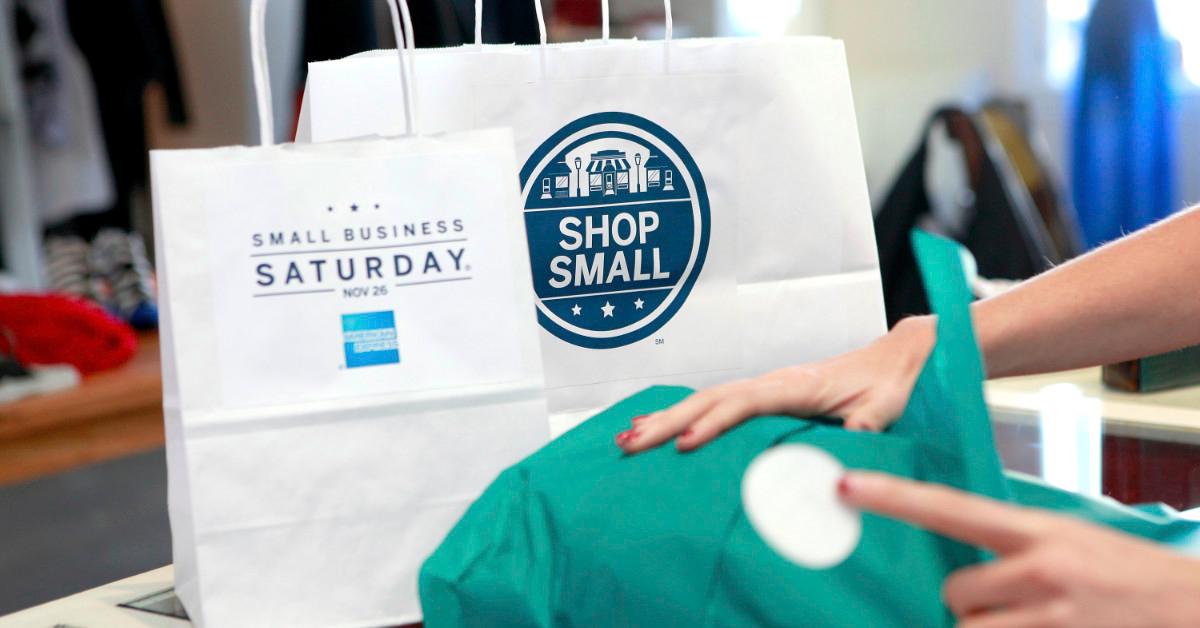 Amex Has Made Small Business Saturday Into a Season-Long "Shop Small" Movement
If you're looking for the best credit cards for Small Business Saturday, you might not find much difference between the major players. A search of credit-card resources Nerdwallet and The Points Guy yields no credit card deals specific to this year's Small Business Saturday, which falls on Nov. 27, the day after Black Friday.
Article continues below advertisement
American Express is offering $15 back on Shop Small × ByBlack purchases of $20 or more
For 2021, American Express is teaming up with retailer Showfields, billed as "the most interesting store in the world," to showcase products certified by Black business platform ByBlack. "From beauty products to board games, these thoughtfully curated gifts are meant to be shared," the company explains. "ByBlack offers the only national Black-owned business certification, powered by the U.S. Black Chambers, Inc. and presented by American Express."
Article continues below advertisement
In this discount, cardholders who use enrolled and eligible Amex cards to buy $20 or more at shopsmall.showfields.com by Dec. 31, 2021, will get a $15 statement credit. Products on that website include decor items by Johanna Howard Home, candles from The Black Home, jigsaw puzzles from Puzzles of Color, jewelry by MadeByKwest, and apparel from BKLYN League.
Article continues below advertisement
In the terms and conditions for the offer, however, Amex does note that enrollment is limited and that only American Express cards issued in the United States are eligible. You also have to add the offer to your card and then use that same card to get the statement credit. Read the rest of the terms here.
The company is also giving $50 back to Amex cardholders who Shop Small.
In a separate promotion, American Express says that cardholders who use enrolled, eligible cards to make a single purchase of $10 or more directly from any Shop Small business in the United States or a U.S. territory by Dec. 31 will get a $10 statement credit. And you can use get up to five statement credits in that promotion, for up to $50 in savings.
Article continues below advertisement
As you can see, Small Business Saturday has grown into a larger movement. "Small Business Saturday continues to be an annual holiday shopping tradition—just one part of the larger Shop Small Movement that supports small businesses every day and everywhere," American Express says. "Because shopping at a family-owned framing spot or buying a handmade ring from your favorite online small business helps to promote more vibrant communities."