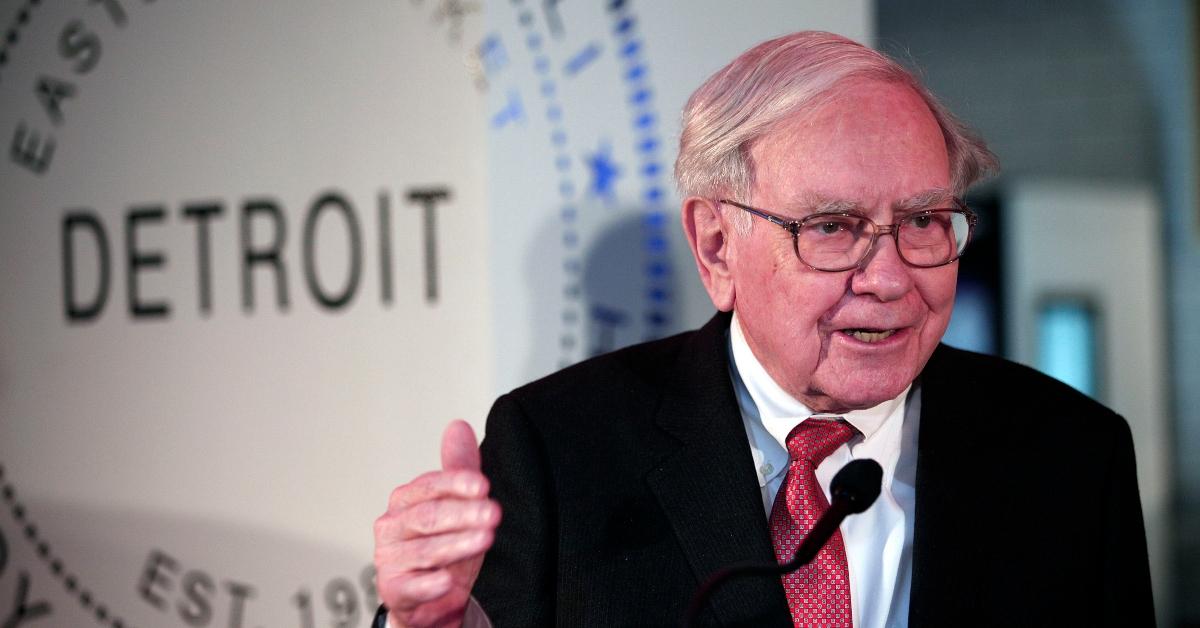 Inside Scoop on Berkshire Hathaway's Top Holdings in 2021
For decades, legendary businessman Warren Buffett has made a fortune by finding value in stock markets. Buffett's Berkshire Hathaway conglomerate has gained about $17 billion across just five stocks this year. What are Berkshire Hathaway's top holdings in 2021?
Article continues below advertisement
In 2020, Berkshire Hathaway made various surprise moves. The company trimmed its exposure to banking stocks, exited its stakes in major airline companies, and invested in gold mining company Barrick Gold.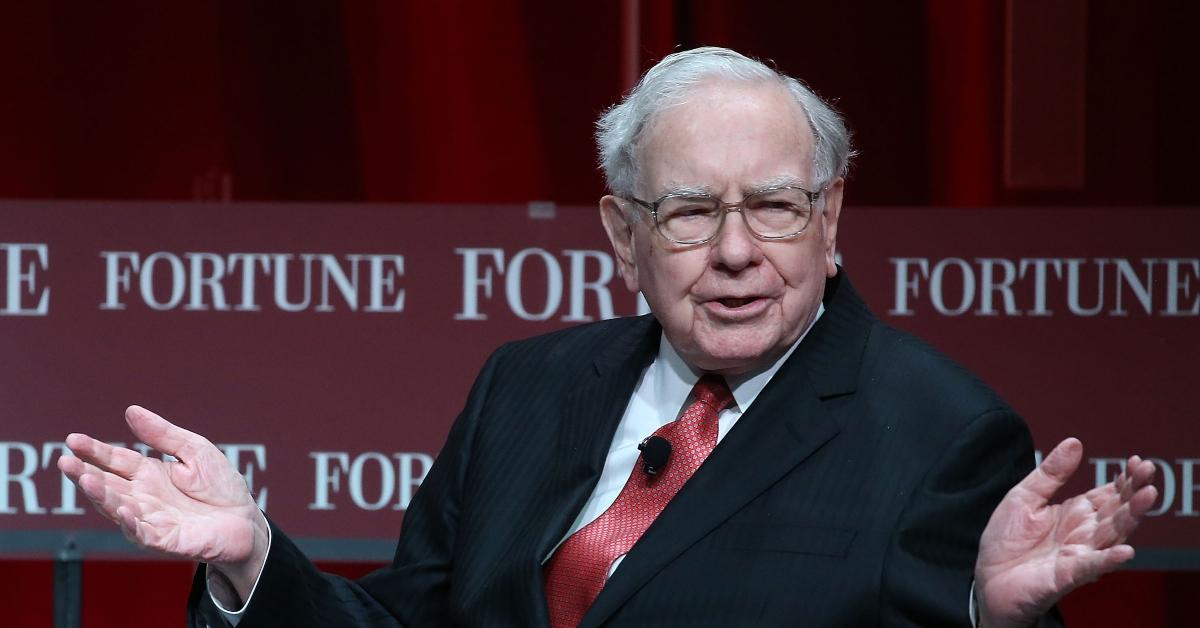 Article continues below advertisement
Berkshire Hathaway's holdings in 2021
In 2020, Warren Buffett's annual letter disclosed that Berkshire Hathaway owned 11.9 percent of Bank of America, which is a multinational investment bank and financial services company based in the U.S. Berkshire Hathaway owned 1.03 billion shares of the company at the end of 2020 and invested $14.6 billion. The value of the shareholding translated to $31.3 billion on December 31, 2020. In under three months, the valuation of this investment has risen to $40.3 billion—assuming Berkshire's ownership hasn't changed—and helped Buffett earn an extra profit of $9 billion.
Also, Berkshire Hathaway has gained $3.7 billion on American Express. The financial services company stock has risen by 30 percent in 2021. It also made $1.4 billion on General Motors, $1.3 billion on US Bancorp, and $1.5 billion on Kraft Heinz in under three months.
Article continues below advertisement
Buffett's other investments are outperforming as well. Suncor Energy, Chevron, and Synchrony Financial have all jumped over 20 percent in 2021. Meanwhile, Wells Fargo—previously one of Hathaway's biggest holdings—has climbed over 30 percent. Berkshire Hathaway's Apple stake—which is now 40 percent of its equity portfolio—is down $8 billion. This is mainly because Apple stock has plummeted 7 percent this year.
Article continues below advertisement
How to invest in Berkshire Hathaway
You can invest in Berkshire Hathaway stock just like you would any other stock. Investors can buy shares of Berkshire Hathaway through any online brokerage like Robinhood, TD Ameritrade, E-Trade, or SoFi. Before you start investing, you'll have to transfer funds to your stock trading account. Then, you can search for Berkshire Hathaway stock by its name or ticker symbol and buy the stock.
Berkshire Hathaway Class A stock trade on the NYSE under the ticker symbol "BRK.A," while Class B stock trades under the ticker symbol "BRK.B." On March 26, BRK.A and BRK.B stocks were trading at $3,84,165 and $253.19, respectively.
Article continues below advertisement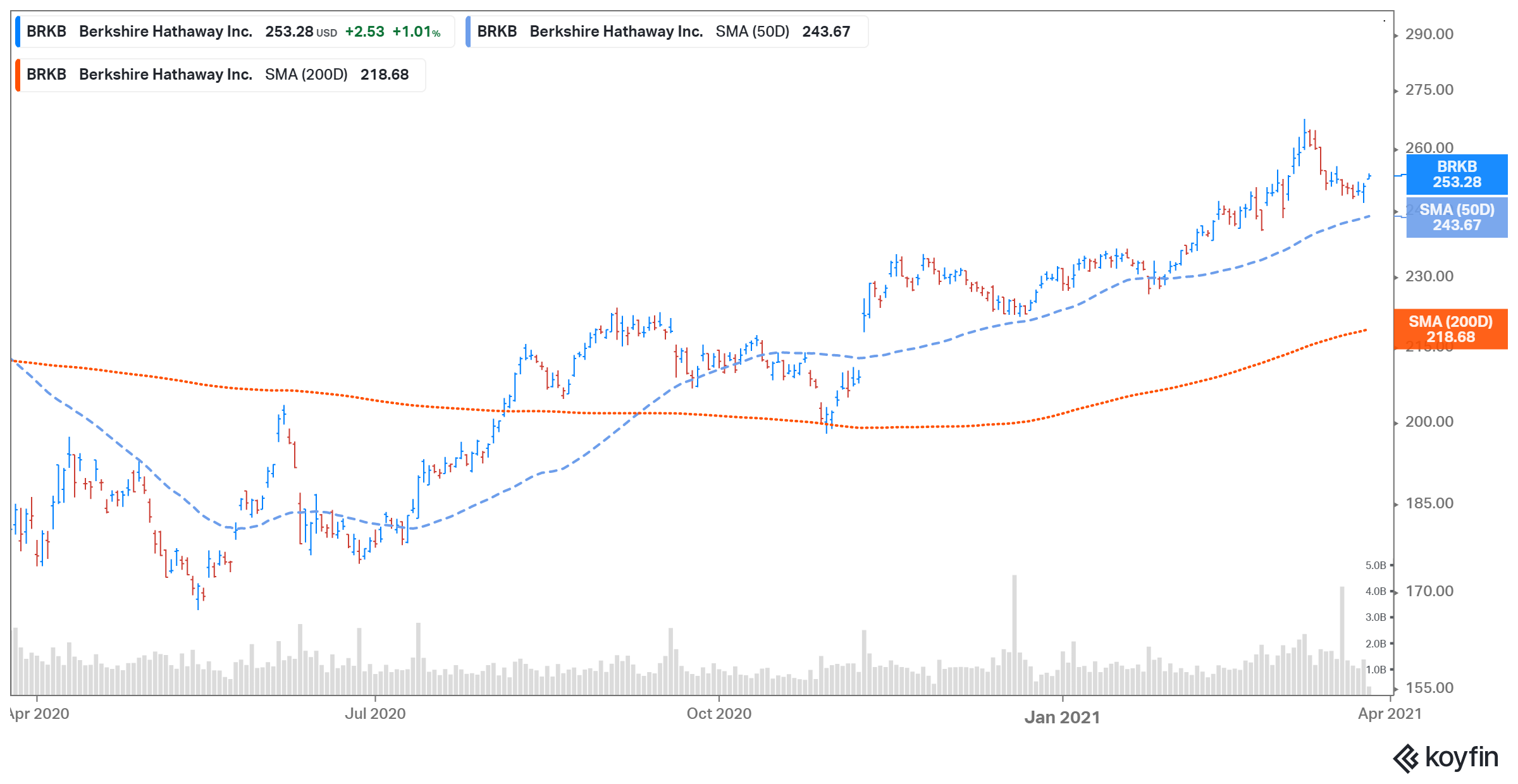 Berkshire Hathaway's outlook
Berkshire Hathaway stock had a disappointing 2020, but the outlook for 2021 seems promising. Berkshire Hathaway's holdings could surge as the economy continues to rebound from the COVID-19 pandemic. The company's investments in banking, energy, and transportation were hit hard by the COVID-19 pandemic. Overall, the conglomerate is holding up well and is poised to recover after things settle down.
It's motivating that Buffett's favorite investment in 2020 was Berkshire Hathaway stock. In 2020, the company bought back around $25 billion worth of its stock and highlighted that it still sees value in buying back more. The stock is trading at a historically low price-to-book value multiple of 1.3x.