AST SpaceMobile (ASTS) Stock Is Dropping—Buy the Dip or Wait?
AST SpaceMobile (ASTS) recently went public in a SPAC merger. What's the ASTS stock forecast for 2021, and is it a good buy now?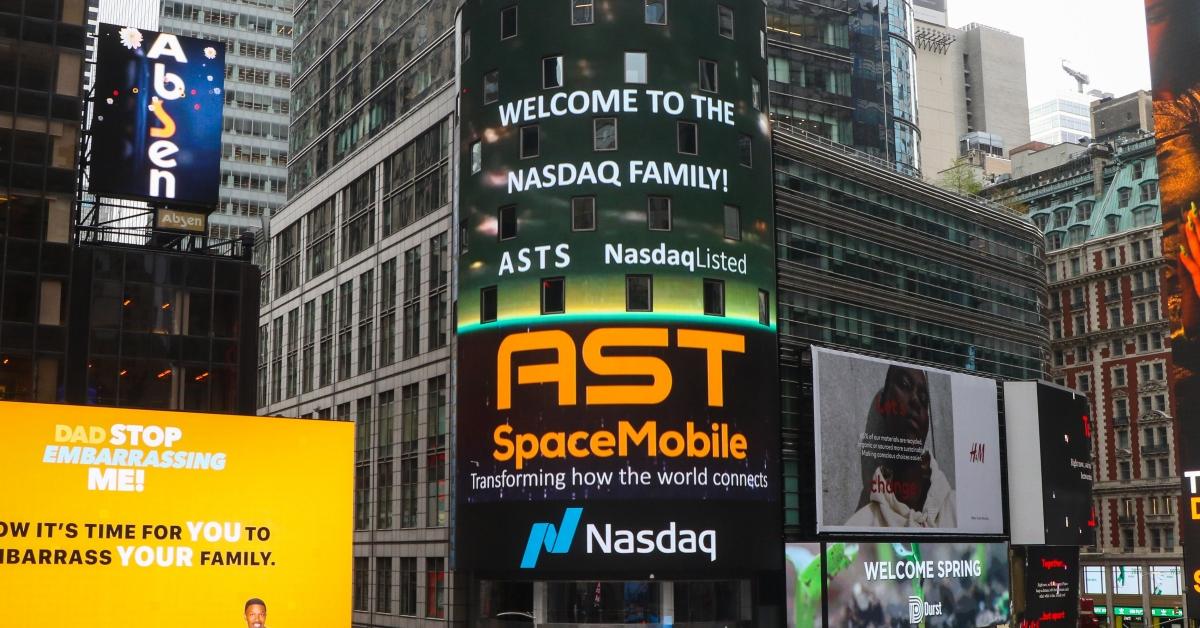 In April 2021, satellite-to-smartphone broadband company AST SpaceMobile (ASTS) went public through a reverse merger with New Providence Acquisition. The stock has fallen since then. What's the ASTS stock forecast for 2021, and is it a good buy now?
Article continues below advertisement
Article continues below advertisement
AST SpaceMobile is developing a space-based cellular broadband network, also known as a constellation. The company seeks to deliver broadband service from space directly to customers' smartphones. AST SpaceMobile is a pre-revenue company, and it doesn't expect to begin commercial operations until 2023.
ASTS stock is dropping
On May 17, ASTS stock fell 3 percent and was 71 percent below its 52-week highs. The stock got caught in the Feb. 2021 pullback in early-stage technology stocks as investors transitioned from growth to cyclical and value stocks. Rising treasury yields and fears of inflation have made high-growth stocks like AST SpaceMobile less attractive to investors.
Article continues below advertisement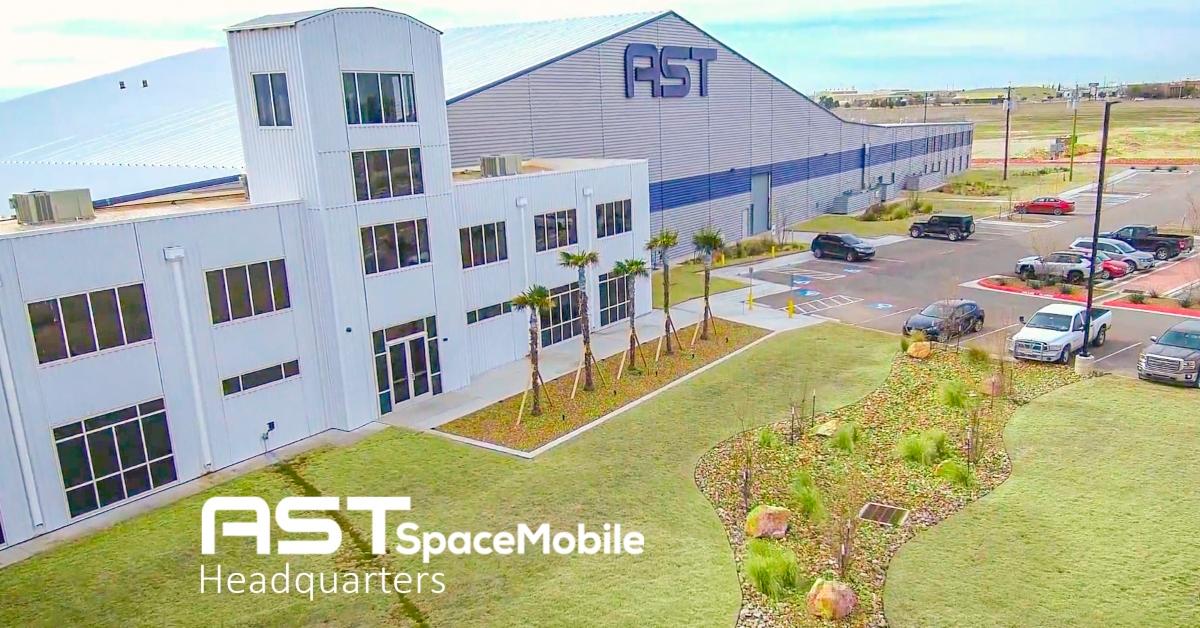 Is ASTS stock expected to go up?
AST SpaceMobile CEO Abel Avellan said that the company has raised adequate cash proceeds from its IPO to launch the initial 20 satellites of its proposed constellation. There's no news about when those satellites will launch or how soon after launching they'll start generating revenue for AST. I can't see ASTS stock rising until we get more details on that front.
Article continues below advertisement
Article continues below advertisement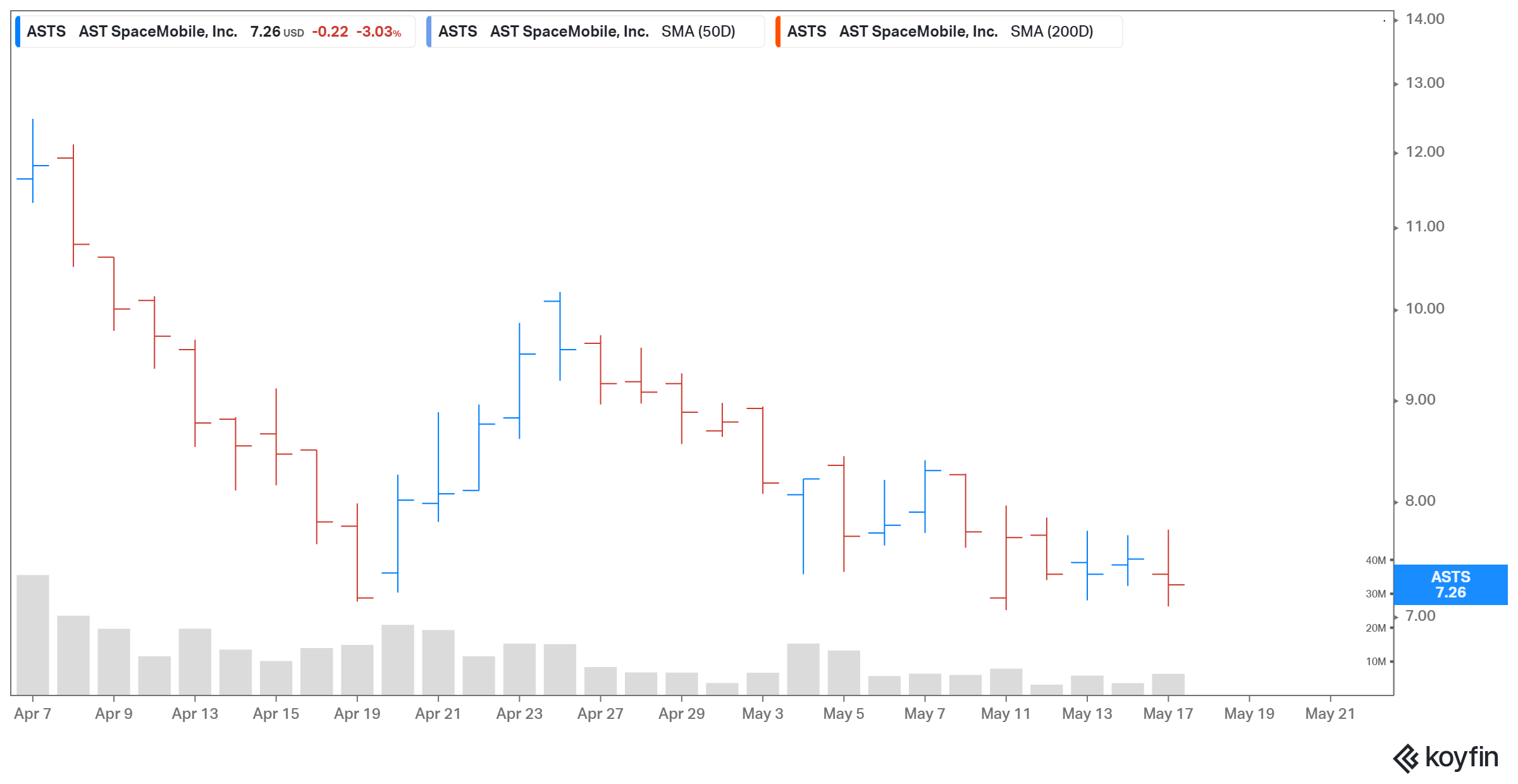 What's the forecast for ASTS stock?
The forecast for ASTS stock looks promising based on the company's robust growth outlook. Between 2023 and 2025, AST expects its revenue to grow 450 percent compounded annually to $2.63 billion. It expects to turn EBITDA-positive in 2023, and foresees EBITDA of $2.56 billion in 2025. The global mobile wireless service market is worth $1 trillion. In Feb. 2021, short-seller Citron Research issued a "buy" recommendation for ASTS stock and set its target price at $50.
Article continues below advertisement
Is AST SpaceMobile stock undervalued?
AST SpaceMobile has a market capitalization of $1.32 billion. Based on this market value and the company's forecast total revenue, its valuation multiples for 2023 and 2024 are 7.3x and 1.2x, respectively. The company's 2025 price-to-sales multiple of 0.5x looks very attractive.
Article continues below advertisement
Considering that peers Verizon and Virgin Galactic are trading at next-12-month EV-to-sales multiples of 3.1x and 286.9x, respectively, ASTS stock looks undervalued.
Article continues below advertisement
ASTS stock is a good buy now
According to AST SpaceMobile, about 5 billion mobile users face internet access issues when going in and out of a service area, and about 51 percent of the world's population doesn't have an internet connection on their mobile phone. AST is developing the world's first space-based mobile wireless broadband network to fix both of these issues. It aims to provide high-speed wireless broadband to all, anywhere, at all times, and with no dead zones. The company plans to scale up rapidly, growing from 9 million total subscribers in 2023 to 108 million in 2025.
ASTS stock looks like a good buy based on its strong growth outlook and attractive valuation multiples. The company received $462 million in cash to invest in growing its business. That amount includes $232 million in New Providence's bank account and $230 million raised from PIPE investors at $10 per share. At the current price of $7.26, public investors have an opportunity to invest alongside institutional investors, including Rakuten, Vodafone, American Tower, and UBS O'Connor.